Australia - WA | RACE COURSE GUIDE
Albany Racecourse is found 422kms south east of Perth on Western Australia's southern coast.

PO Box 34, Albany, WA 6331Ph. (08) 9841 1400 Fax (08) 9842 1412
Friday, 1 March 2019 ALBANY Race Results
| Race No | Race Name | Winner | Driver | Trainer | Win Time | PM AUD $ |
| --- | --- | --- | --- | --- | --- | --- |
| R1 | RAY WHITE DENMARK MS PACE (SKY2) | THE EMBEZZLER | M P GRANTHAM | M G BRENNAN | 2:52.50 | 7,500 |
| R2 | ALAN MURPHY MEMORIAL MS PACE (SKY2) | ANTERO | M P GRANTHAM | M G BRENNAN | 2:47.90 | 7,500 |
| R3 | THORNTON MITRE 10 HARDWARE MS PACE (SKY2) | GUNS WITH COWS | E J SUVALJKO | P J FAIRLESS | 2:15.10 | 4,500 |
| R4 | RAY WHITE DENMARK SALES MS PACE (SKY1) | SANGUE REALE | M P GRANTHAM | M G BRENNAN | 2:17.90 | 7,500 |
| R5 | DENMARK TAVERN MS PACE (SKY1) | VRAI AMOUR | J A YOUNG | DEBRA LEWIS | 2:47.30 | 7,500 |
| R6 | 2019 BOSTON BREWERY DENMARK CUP MS PACE (SKY1) | LUIS ALBERTO | J A YOUNG | DEBRA LEWIS | 2:45.70 | 10,000 |
| R7 | WILLOUGHBY PARK WINERY RWWA FEATURE SERIES WESTBRED MS PACE (SKY1) | FAKE NEWS | M P GRANTHAM | G E HALL SNR | 2:50.00 | 10,000 |
| R8 | NEVILLE DRUMMOND MEMORIAL SS PACE (SKY1) | DISCO UNDER FIRE | W G ANDREWS | A J PAGANONI | 2:52.50 | 7,500 |
| R9 | PETER MORRISON MEMORIAL MS PACE (SKY1) | JILLIBY JAKE | C P KING-DAVIES | R J POOLMAN | 2:53.50 | 7,500 |
| R10 | MILTON GILLINGHAM MEMORIAL MS PACE (SKY1) | ROYAL FLIGHT | P T O'NEILL | P T O'NEILL | 2:19.50 | 7,500 |
Albany Past Races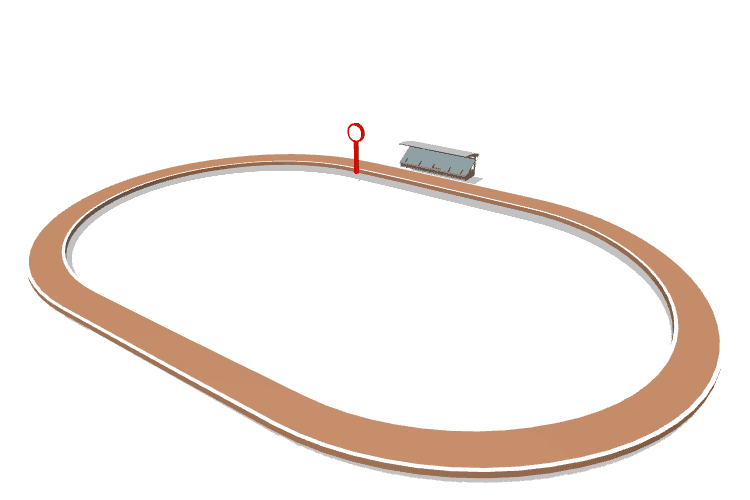 Related News
Santa Anita brings back fond memories for Harrington.
Karaka graduate Harlech came of age at Te Rapa on Monday with an emphatic victory in the G2 James & Annie Sarten Memorial Stakes.
The racetrack achievements by graduates of New Zealand Bloodstock's Ready to Run Sale of Two-Year-Olds at Karaka sit head and shoulders above any other Sale of its kind in the southern hemisphere.