Kilcoy racecourse is 100km northwest of Brisbane and is the home of the Kilcoy Racing Club.
Kilcoy Racing Club conducts seven race meetings each year with the highlight being the Kilcoy Cup in June.
Located in the Lake Somerset region, Kilcoy is a small farming town and was named by early settler Sir Evan Mackenzie in the 1840s after his family landholding Kilcoy in Scotland.
Racing in the area dates from the 1880s with the race course circumference one of the smallest in Queensland.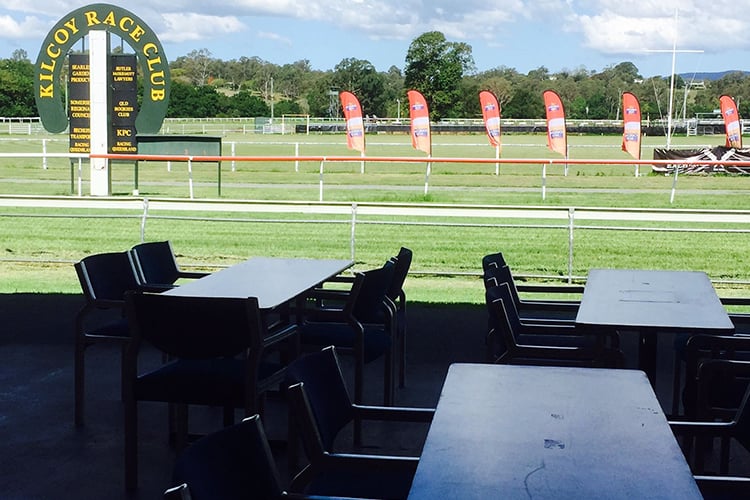 Located within the Kilcoy Showground boundaries, Kilcoy racecourse has a circumference of only 1270 metres with the home straight of 147 metres being one of the shortest in Australia.It is a tight circular track with limited straight sections, making it a course favouring front runners. Kilcoy racecourse caters for races over distances from 800m to 2000m with a long chute providing a starting point for races over 800 metres. This provides a straight run of 600 metres to the home turn.The 800m chute is also used as the start for races over 1900m and 2000m.Other chutes provide short runs to the turning course proper from the 1100m, 1200m and 1500m starting points.
Kilcoy racecourse