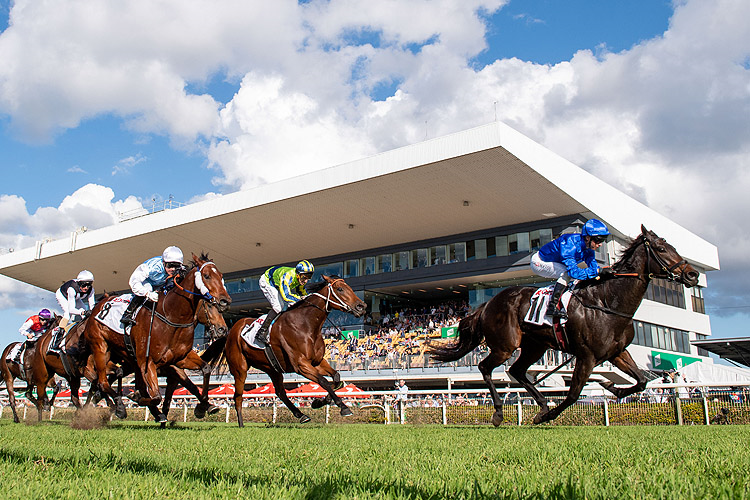 EAGLE FARM June 5
Best Bets
RACE 5: (8) Varda (EW)
RACE 9: (5) Our Playboy (EW)
For Value
RACE 6: (13) Itz Lily
RACE 1: 11-2-4-10
RACE 2: 4-9-5-11
RACE 3: 1-9-5-4
RACE 4: 1-5-7-4
RACE 5: 8-1-3-7
RACE 6: 13-3-1-6
RACE 7: 5-1-2-3
RACE 8: 3-8-4-1
RACE 9: 5-12-11-1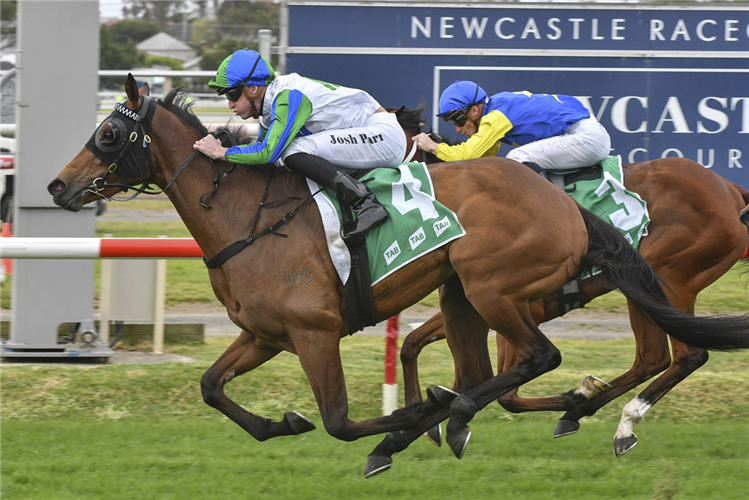 ROSEHILL June 5
Best Bets
RACE 3: (10) Wicklow
RACE 4: (3) Oscar Zulu (EW)
RACE 6: (11) Zing
For Value
RACE 9: (6) Majestic Shot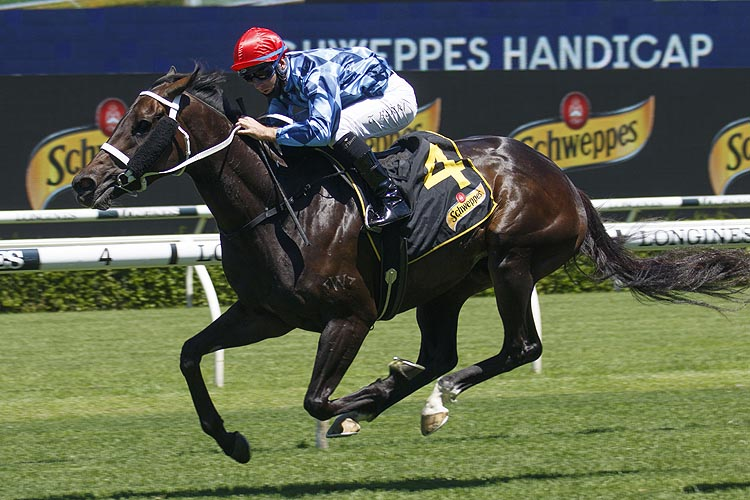 RACE 1: 7-4-1-6
RACE 2: 6-3-8-12
RACE 3: 10-13-6-8
RACE 4: 3-6-15-14
RACE 5: 12-1-11-5
RACE 6: 11-10-13-12
RACE 7: 8-11-7-12
RACE 8: 12-14-2-6
RACE 9: 6-12-8-4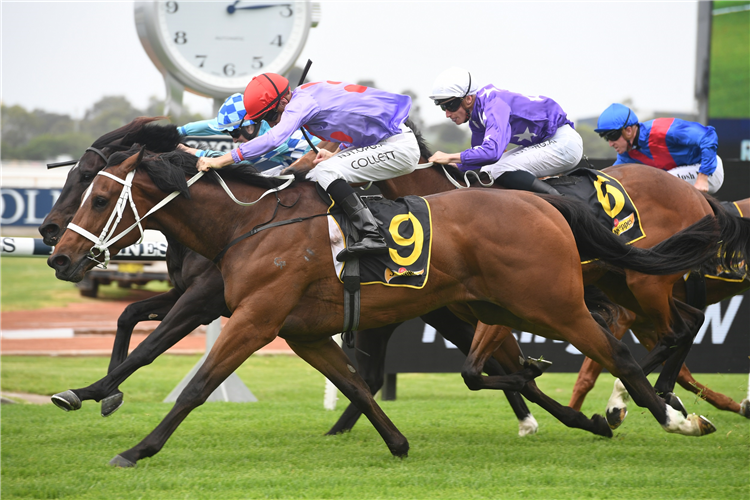 ROSHILL MULTI
RACE 3 (10) WICKLOW: Winter meetings, especially on home ground at Rosehill, can be a picnic for the Chris Waller stable so let's dive in with a three leg multi starting with this lightly-raced import. He has raced just four times and his Australian debut at Newcastle was a beauty beating a subsequent winner over 1600m. He is the type of import that improves lengths under Waller's training and it's a sure sign of the confidence the stable has in his potential that he is being asked to jump quickly in class.
RACE 4 (3) OSCAR ZULU: His scratching from an easier midweek race to target this event second up is another good lead from the Waller stable. Had excuses when getting home strongly for fifth in soft going over this course and distance in tougher BM78 company on May 15 and is sure to have taken benefit from that outing. He has been placed in Group company over this distance when second up and Tommy Berry is a significant booking from his good draw.
RACE 6 (11) ZING: If Oscar Zulu wins you may want to double your bet on this consistent mare as she was an excellent first-up third from a wide gate in the same race at Rosehill on May 15 where she reeled off the best last 800m from well of the pace. She is clearly at her best on soft tracks, her second up form is strong and she is sure to appreciate the extra 100m from a better draw.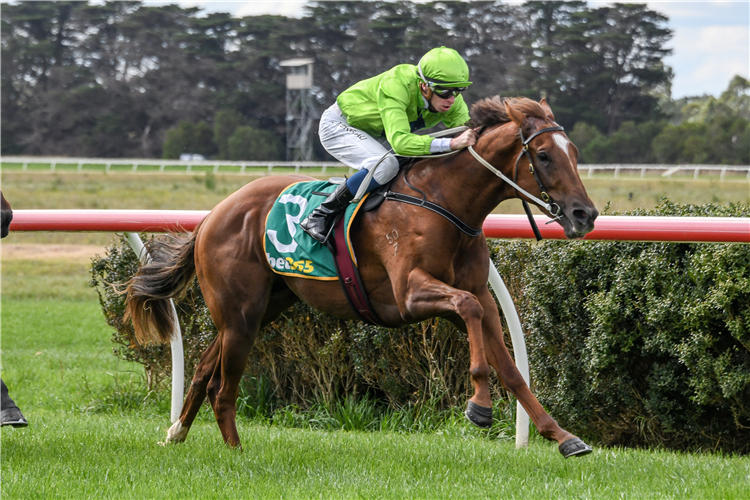 TRIAL WATCH REPORT
Noted Trial Runners June 5-7
ROSEHILL SATURDAY: He's A Hotshot (R5); Matowatakpe (R5)
MUSWELLBROOK SUNDAY: Asherla (R1)
GOULBURN MONDAY: No Impediment (R5)
RECENT TRIAL WATCH WINNERS: Nikohli Beagle; Isalute; Daphne Jean; Shotgun Alli; Cape Breton; Fenech; Goofy Mick; Bitcoin Baby; Stoical; Wicklow; Escape Artist; In The Congo; Katalin; Ballistic Lover.
TRIAL POINTERS
GOSFORD May 31: ASHERLA, an Astern filly from the Kris Lees stable who was placed in her first two starts in January, worked well within herself to win the fastest 2YO heat (48.53; 35.83) and should soon be placed to advantage.
ROSEHILL May 21: The open heats over 895m featured a strong win by HE'S A HOTSHOT (55.68; 35.41). He extended easily over the last 200m for a dominant win that augers well for his first-up prospects.
BLACKBOOK REPORT
Eligible Blackbook Runners – June 5
EAGLE FARM SATURDAY: Scallopini (R5); Stampe (R5); The Astrologist (R5); Bargain (R8); Signora Nera (R8); Our Playboy (R9); Garoppolo (R9)
ROSEHILL SATURDAY: Great House (R6); Zing (R6); Stockman (R7); La Grisa (R8)
FLEMINGTON SATURDAY: Rubisaki (R5); Galaxy Raider (R5); The Big Easy (R8); Lunar Flare (R9); Royal Crown (R9)
RECENT BLACKBOOK WINNERS: Tiger Of Malay; Rogue Rocker; No Compromise; Realm Of Flowers; Reloaded; Laure Me In; Baller; Zaaki; Cherry Tortoni; Embracer; Daring Belle.
Blackbookers – Selected May 29
(Follow for next 3 starts)
BELLUCI BABE: Put in after a tough run. Can atone.
CREAM RISES: Will get better with more experience.
CRIMINAL CODE: Good work first-up. Needs more ground.
PORT LOUIS: Raw talent. Best lies ahead.
SENOR TOBA: Loads of staying potential.
VICTOREM: On track for a good winter.