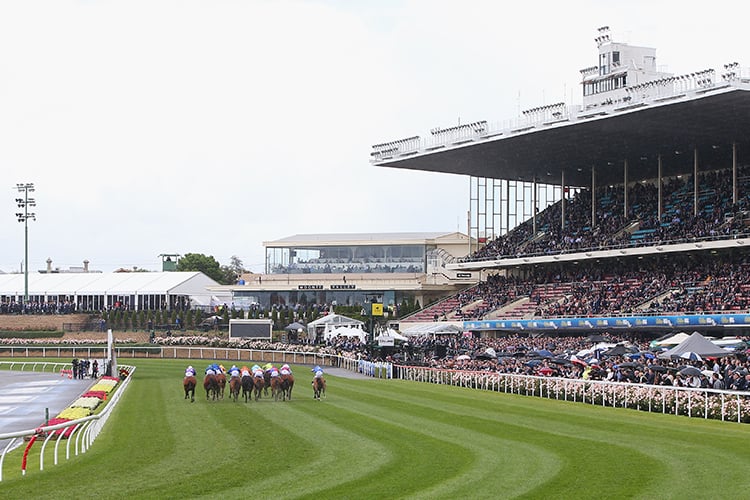 MOONEE VALLEY October 23
Best Bets
RACE 4: (4) Generation
RACE 7: (1) Forgot You
For Value
RACE 5: (7) Maracana
RACE 10: (9) Grace And Harmony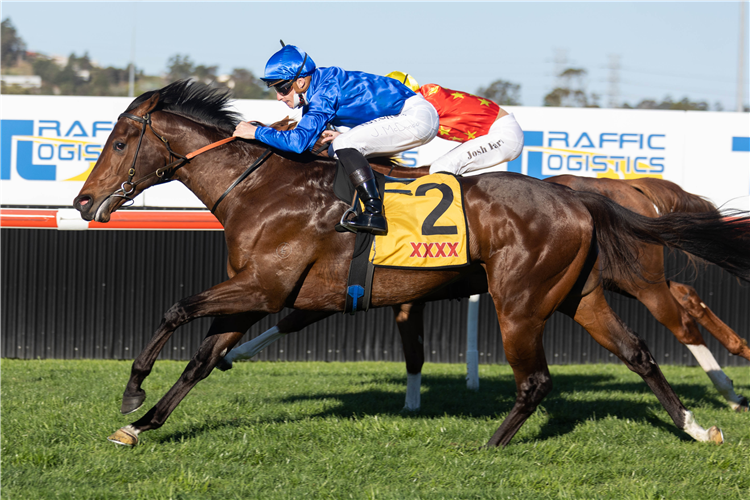 RACE 1: 7-6-2-11
RACE 2: 10-11-3-2
RACE 3: 2-1-3-6
RACE 4: 4-9-1-8
RACE 5: 7-3-2-5
RACE 6: 5-1-3-10
RACE 7: 1-10-14-2
RACE 8: 10-7-12-13
RACE 9: 9-10-6-7
RACE 10: 9-6-11-3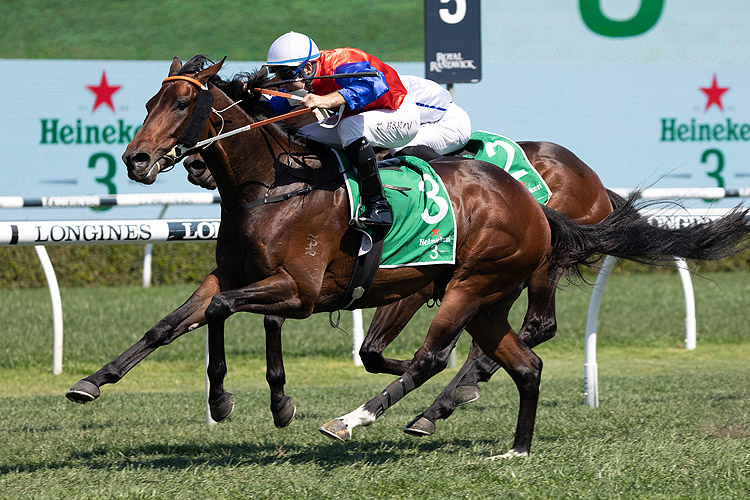 RANDWICK October 23
Best Bets
RACE 8: (1) Hilal
RACE 9: (6) Entriviere
For Value
RACE 3: (2) Mazu
RACE 10: (13) Kinloch
RACE 1: 1-5-2-10
RACE 2: 7-8-2-3
RACE 3: 2-5-6-9
RACE 4: 2-3-14-11
RACE 5: 4-1-8-5
RACE 6: 6-7-5-2
RACE 7: 2-3-4-1
RACE 8: 1-2-4-7
RACE 9: 6-10-11-9
RACE 10: 13-9-10-11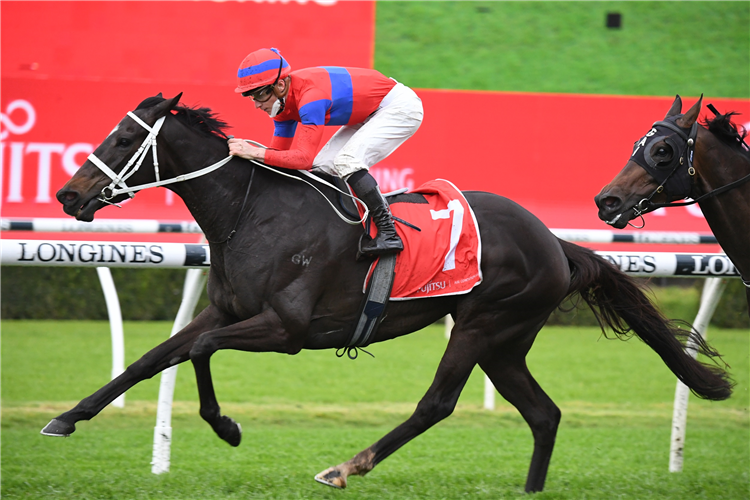 RANDWICK MULTI
RACE 8 (1) HILAL: Back to his best here last start when he covered the most ground but was too strong for Coastwatch and Cotehele in the G2 Stan Fox (1500m). He's got more upside, remembering his autumn form when he went down narrowly to a class act in Captivant in the G1 Champagne Stakes when he tackled the Randwick mile for the first time after chasing home Anamoe in the G1 ATC Sires' Produce (1400m). Saves his best for Randwick and clearly the one to beat at level weights.
RACE 9 (6) ENTRIVIERE: No doubt this top class Kiwi mare has brought her best form to Sydney. Far too good for her rivals first-up in the G2 Sheraco Stakes (1200m) at Kembla Grange before an excellent third in the G2 Golden Pendant (1400m) at Rosehill where a wide run and slow pace played against her. She still put in great closing sectionals to be beaten less than a length and a subsequent standout second in a Randwick trial was a perfect prep for this race. Confident she will have this field covered if she gets an even break from an awkward gate.
RACE 10 (13) KINLOCH: Expecting plenty of improvement from this promising 4YO after he took the eye with his strong first-up third at this course on October 9 when he found 1000m too short. He won second up under 60kg on the Kensington track in June and is sure to appreciate the step up to 1200m with a 4.5kg drop to the limit weight of 52kg. Up in grade but his good draw makes him an excellent value play in an open race.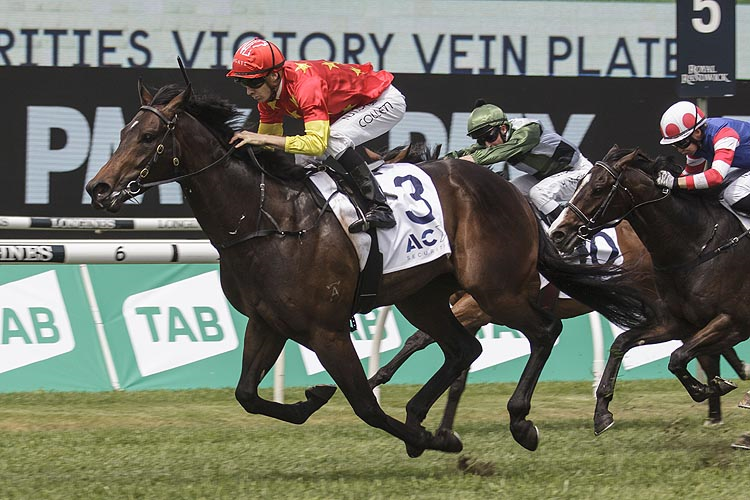 TRIAL WATCH REPORT
Noted Trial Runners – October 23-25
RANDWICK SATURDAY: Midori Fuji (R1); Secret Revolution (R1); Troach (R1); Mazu (R3); Able Willie (R3); Air To Air (R4); Criaderas (R5); Entriviere (R9); Fashchanel (R10); Pandano (R10)
DOOMBEN SATURDAY: Already Blessed (R3)
KEMBLA GRANGE SATURDAY: Sacrimony (R1); Finepoint (R6); Lovelier (R6); Teluici (R6); Born A Warrior (R7)
PORT MACQUARIE SUNDAY: Wardaddy (R5)
NEWCASTLE MONDAY: Eptiwins (R1); Foolish (R1); American Anthem (R2); Bravio (R5)
HAWKESBURY TUESDAY: Twice As Special, Foolish; Sacrimony
CANTERBURY WEDNESDAY: Belriah; Contemporary; King Kapa; Seleque; Speed Legend; Rubamos; Troach; Twice As Special
RECENT TRIAL WATCH WINNERS: Buzz 'N' Joe; Dehorned Unicorn; Bella Rouge; Winning Business; Satin Ribbons; Soarhi; Sachello; Art Cadeau; Rebel Rama; Espiona; Pascal; Field Wiri; Aim; Minhaaj; Siege; Eyewitness; Midori Beauty; Le Vizir; Zou De Moon; Kementari; Smirnova; Sejarden.
TRIAL POINTERS
WARWICK FARM October 15: A strong open heat over 740m (43.45; 33.37) saw a number of runners take the eye, not the least being AIR TO AIR running home fast for fourth. CRIADERAS was last over the line but you need to watch the replay to gain an appreciation for the work he put in over the last 200m.
ROSEHILL October 11: Chris Waller won 900m heats with LOVELIER (55.69; 35.79 and ZARASTRO (55.51; 35.26) while the exciting prospect ABLE WILLIE was never off the bit to finish third in his 900m heat, SACRIMONY also had plenty to offer working easily in her heat.
RANDWICK October 8: A super trial from the Kiwi mare ENTRIVIERE to finish a close second to Classique Legend in a fast 1050m heat on the A Grass (63.04; 33.93). She will take beating when next produced over the carnival. MAZU led them up and also trialled well within himself to finish a close third. In the four 2YO trials over 850m on the Kensington track the youngster that made the best impression was SECRET REVOLUTION working well within himself for a strong win in his heat (50.14; 33.57).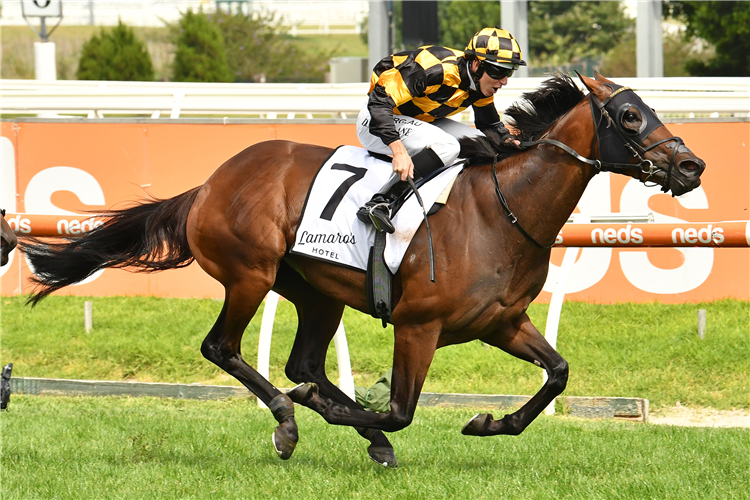 BLACKBOOK REPORT
Eligible Blackbook Runners – October 20
MOONEE VALLEY SATURDAY: Athellric (R4); Blackcomb (R7); Starelle (R10); Grace And Harmony (R10)
RANDWICK SATURDAY: Quackerjack (R5); Carif (R7); Madam Rouge (R9); Forbidden Love (R9); Belluci Babe (R9/R10); Gravina (R10)
DOOMBEN SATURDAY: Invinsible Tears (R6); Scottish Mist (R9); Ruuca (R10)
SALE SUNDAY: Tavidance (R7); Americain Angel (R8)
RECENT BLACKBOOK WINNERS: Vianello; Minhaaj; I'm Thunderstruck; Elusive Express; Montefilia; Belluci Babe; Shihonka; High Supremacy; Kiss The Bride; She's Ideel; Atishu; Yearning; Hitotsu; Love Tap; Mr Mozart; Animate; Entriviere; Contemptuous; Jamaea.
Blackbookers – Selected October 13-16
(Follow for next 3 starts)
BIG MUSKIE: Good improver for top stable.
BISCAYNE BAY: Never saw the fence. Flemington will suit.
CARIF: Fit now, Best on firm footing.
CURRAN: Needs 1200m.
EDIT: Certain to appreciate more ground.
IL AFFARE: Strong Australian debut.
VADETTE DE STAR: Should find a suitable race over the summer.
ZING: Set for a good campaign.