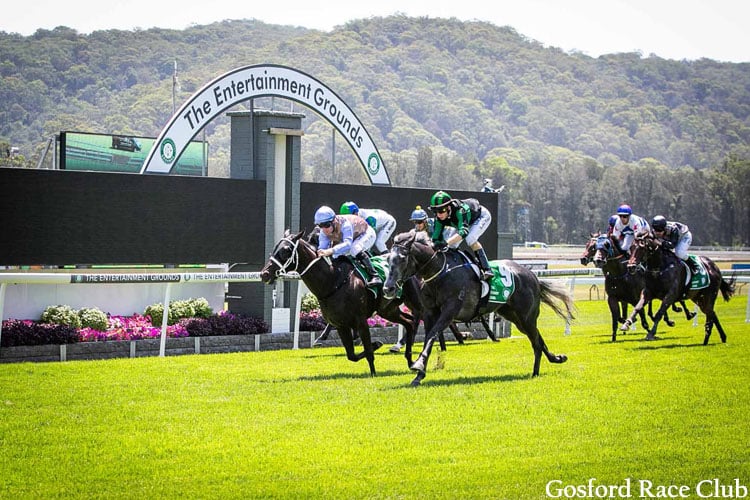 GOSFORD September 22
Best Plays
RACE 4: (7) Fastconi (EW)
RACE 5: (6) Shibli
RACE 6: (2) Juan Diva (EW)
RACE 7: (4) Enfleurage
RACE 1: 2-1-3-9
RACE 2: 3-4-6-5
RACE 3: 6-1-2-5
RACE 4: 7-10-4-2
RACE 5: 6-5-2-3
RACE 6: 2-1-3-4
RACE 7: 4-2-11-5
TRIAL WATCH REPORT
Noted Trial Runners – September 22-24
GOSFORD: Quantico (R4); Mightybeel (R5); Juan Diva (R6); Belluci Babe (R7)
HAWKESBURY THURSDAY: Anchorage (R6); Tillotson (R6); Russbuss (R7)
NOWRA FRIDAY: Marvelous (R8)
SCONE FRIDAY: Norwegian Bliss (R5)
ROSEHILL SATURDAY: Barossa Rosa (R3); Home Affairs (R5); Yonkers (R6); Ellsberg (R10); Grace And Harmony (R10)
RECENT TRIAL WATCH WINNERS: Battleton; Shihonka; Snitzonfire; Eduardo; Princess Glamour; Six Again; Madam Legend; Huzzah; Promise Of Success; Dalgarno; Dalaalaat; Giannis; Entriviere; Anamoe; Jesse James; Benaud; Kallos; Solar Apex; Kooled; Speech.
TRIAL POINTERS
ROSEHILL September 14: Quality 4YO ELLSBERG didn't disappoint winning the open heat over 1030m (63.51; 35.95). He worked to the line nicely after sitting three wide.
RANDWICK September 10: The fastest 740m heat win was recorded by John Thompson's unraced maiden TILLOTSON, who sprinted clear for a sharp 1.75 lengths win in his heat (43.71; 33.60).
ROSEHILL September 3: JUAN DIVA is a handy short course sprinting mare and her sharp win in an open heat over 900m with a fast last 600m (54.38; 34.10). Sure to run well first-up in the right class. Silver Slipper Stakes winner HOME AFFAIRS recorded his third trial win in the last five weeks, underscoring that Waller is ensuring he is right on his game for his return. This was the best of his three trial wins, extending fluently over the last 200m for an easy 2.75 lengths win in the quickest of the nine heats over 900m (54.32; 34.17).
RANDWICK September 2: ANCHORAGE is a good prospect who has been in the book since a good trial in May. On this day he was a solid second in the fastest 742m heat won by the promising POIGNANT.
BLACKBOOK REPORT
Eligible Blackbook Runners – September 22
GOSFORD: Cream Rises (R4); Belluci Babe (R7)
RECENT BLACKBOOK WINNERS: High Supremacy; Kiss The Bride; She's Ideel; Atishu; Yearning; Hitotsu; Love Tap; Mr Mozart; Animate; Entriviere; Contemptuous; Jamaea; Geist; Superstorm; Signora Nera; Coastwatch; Madam Legend.
Blackbookers – Selected September 18
(Follow for next 3 starts)
ELUSIVE EXPRESS: Promising filly. Guineas and longer.
GRAVINA: Strong first-up placing. Certain improver.
GYTRASH: Top notch sprinter. Best over 1200m.
I'M THUNDERSTRUCK: Huge first-up effort. Big talent.
MONTEFILIA: Ready for staying targets.
SCOTTISH MIST: Suited over 1400m in her right grade.
STARELLE: Talented mare. Set for a good campaign.