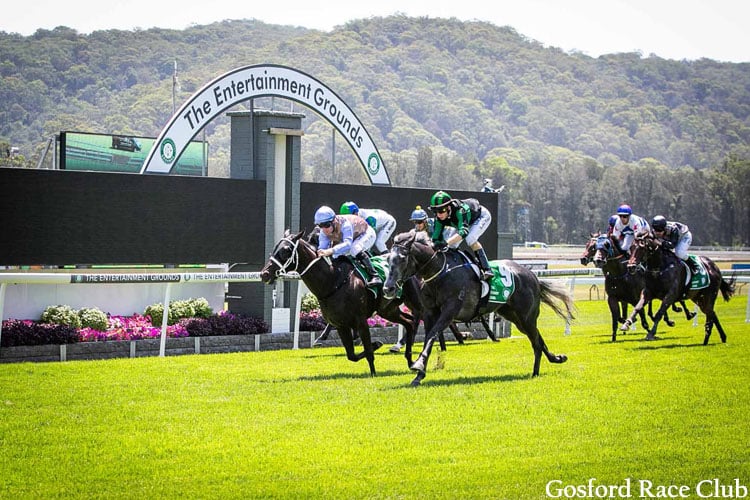 GOSFORD November 24
Best Plays
RACE 1: (10) Twisted Nikkas
RACE 6: (9) Almighty Rising
RACE 1: 10-2-3-9
RACE 2: 8-10-5-4
RACE 3: 2-3-8-4
RACE 4: 6-3-1-7
RACE 5: 5-3-4-1
RACE 6: 9-2-3-7
TRIAL WATCH REPORT
NOTED TRIAL RUNNERS
GOSFORD WEDNESDAY: Prefer To Be Ready (R1); Twisted Nikkas (R1); Lady Lucilla (R1); Forzanini (R4); Resilient Star (R6); Key Largo (R6); Almighty Rising (R6)
WYONG THURDAY: One Way Street (R1); Per Ivy (R1); Royal Ballet (R1); Never Second (R6); Glittery (R6)
MUSWELLBROOK FRIDAY: Rockbarton Ruby (R7)
CANBERRA FRIDAY: Acapella Sun (R1); As You Were (R4)
CANTERBURY FRIDAY: Broken Hill (R3); Harapan (R3); Party For One (R4); Miss Glenn (R4); Sneaky Paige (R4); Privatisation (R4); Super Vogue (R4); Argentado (R4); Mensa Missile (R5/R7); Two Big Fari (R7)
ROSEHILL SATURDAY: Hard To Say (R1); Acapella Sun (R1); Controlocracy (R1); Emilia Romagna (R1); Cloudy (R5); Edison (R7); Shadow Crush (R5); Irish Angel (R5); Welsh Legend (R6); Southern Lad (R7); Juan Diva (R7); Snapdancer (R7); Lina's Hero (R8); Expat (R9); Kobe Rocks (R9);
RECENT TRIAL WATCH WINNERS: Spellcatcher; Moon Dancer; Queen Bellissimo; Capo Strada; Dragonstone; Clemenceau; Quatenus; Asherla; Shihonka; Calgary Stampede; Strange Charm; Jet Pack; Viennoiserie; I Love Lucy; Blaze A Trail; Lackeen; Southern Lad; Comrade Rosa; Easy Rosie.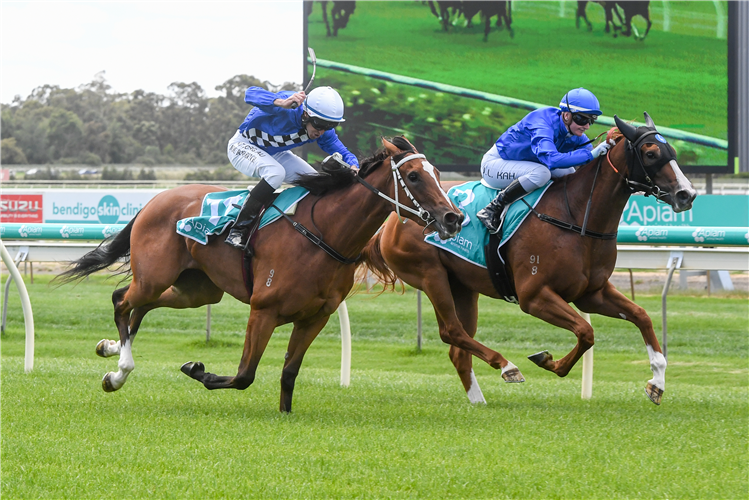 TRIAL POINTERS
HAWKESBURY November 22: CLOUDY, a Group winner for Godolphin in Adelaide, is set for bigger things. She led her 800m heat comfortably and was hard held to the line to win narrowly in good time (48.36; 33.75).
NEWCASTLE November 17: Impressive maiden heat win by the Kristen Buchanan-trained ONE WAY STREET, an unraced Super One 4YO gelding with a big build and obvious ability. This was his first trial and he made an impression sitting outside the lead before extending without effort and going through the line with plenty to offer in the fastest of the nine 845m heats (48.64; 33.47). Jason Deamer has a nice 2YO prospect in HARD TO SAY, an Exceed And Excel colt who was fourth in the Breeders Plate on debut in the spring. He has plenty on his rivals in the 2YO heat, winning in fast time (48.67; 33.10) and looks a likely prospect for the Magic Millions in January.
RANDWICK November 11: A fast open heat over 1080m (63.60; 33.73) saw the smart runner FORZANINI put plenty of pace into the trial with a fast mid trial sprint to take the lead. Given an easy time working to the line to finish second.
RANDWICK November 11: Unraced Written Tycoon filly MISS GLENN looks a readymade winner. She has now won two of her four trials with this effort another impressive confirmation of her talent. She bounded to the lead under a hold in her 1080m heat (63.55; 34.65) and was in a world of her own leading easily by several lengths, maintaining her advantage to the line under no pressure.
ROSEHILL November 8: Signs are strong that top stable has set quality mare SNAPDANCER for a first-up win after two Sydney trials. Improved on her Randwick trial on October 19 to control her 900m heat from the front and had plenty in the locker cruising to the line under a strong hold. Her time wasn't flash (55.84; 35.33) but you had to like the way she went about her work. Unraced Press Statement filly SUPER VOGUE really too the eye with the way she went through her gears to record a strong win in her 897m maiden heat (55.56; 35.58). Settled in the back half before getting into her work over the last 500m, making ground easily through the field and easily running past the leaders for a soft 1.7 lengths win. HARAPAN was the fastest winner of the 1030m heats (62.93; 36.18).
WARWICK FARM November 3: ARGENTADO went into the blackbook after a debut trial win at Hawkesbury on October 18 and this effort confirmed her quality. Allowed to settle well of the speed and wide early in her 800m heat and was six lengths off the lead when she was taken widest on the turn to start her run. Never off the bit as she cruised up to the leaders in the last 50m and was easily the best through the line under no pressure finishing third. Has a future.
RANDWICK October 29: MISS GLENN went into the blackbook after two stylish trials in July and this effort confirmed that she is a filly with good potential. Went through the motions under no pressure to finish third in her 735m heat, giving the impression she could have easily had their measure if asked to extend. The heat time (43.88; 33.90) was equal fastest among the six trials over the distance.
NEWCASTLE October 27: In the maiden heats over 800m there was a lot to like about the fast wins of ROCKBARTON RUBY (47.40; 33.15) and PREFER TO BE READY (46.57; 33.25).
HAWKESBURY October 18: Godolphin has a nice prospect in the Lonhro filly ARGENTADO. Shared the best time among the eight 800m heat winners (46.96) but posted the faster 600m sectional (32.84) getting the upper hand late in her heat without any undue pressure.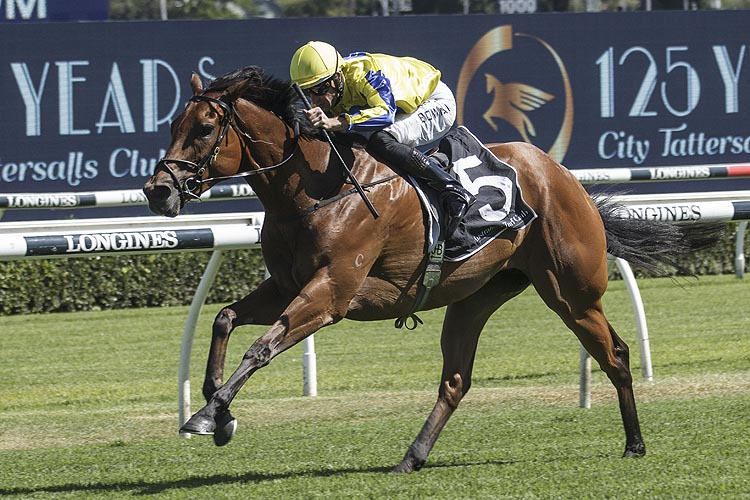 BLACKBOOK REPORT
Eligible Blackbook Runners – November 24-25
PAKENHAM THURSDAY: Our Heidi (R1)
RECENT BLACKBOOK WINNERS: Born A King; Mr Cancun; Ligulate; Spirit Of Gaylard; Superstorm; Vianello; Minhaaj; I'm Thunderstruck; Elusive Express; Montefilia; Belluci Babe; Shihonka; High Supremacy; Kiss The Bride; She's Ideel; Atishu; Yearning; Hitotsu; Love Tap.
Blackbookers – Selected November 20
(Follow for next 3 starts)
BERDIBEK: Can win a good summer race.
FEARLESS KNIGHT: Promising debut. Strong late.
HE'S SUPER LUCKY: Good return from long break. Sure to benefit.
STELLAR MAGIC: Weaving run. Charged to the line.
TOTALLY CHARMED: Excellent first-up behind record breaking winner.