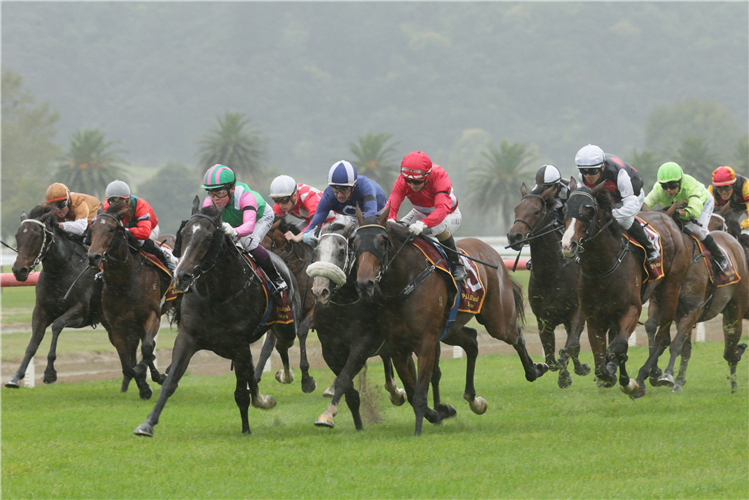 CANTERBURY May 5
RACE 1: 7-8-3-2
RACE 2: 10-3-6-4
RACE 3: 2-3-6-1
RACE 4: 1-8-5-3
RACE 5: 8-3-6-2
RACE 6: 4-3-2-10
RACE 7: 9-12-1-5
TRIAL WATCH REPORT
Noted Trial Runners May 5-8
CANTERBURY WEDNESDAY: Cape Breton (R2); Pascal (R3); Bethencourt (R5); Mubariz (R8)
KEMBLA GRANGE THURSDAY: Legend Rules (R1); Linden (R1); Barmera (R2); Royalzel (R2); Stormy Legend (R4)
WAGGA THURSDAY: Southern Lad (R7)
GOSFORD SATURDAY: Conexy (R1); Kalino (R1); Blondeau (R2); Quiet Riot (R2); April Rain (R9); Belluci Babe (R9); Exotic Ruby (R9)
GOLD COAST SATURDAY: Kalashnikov (R5); Humidor (R8); Yamazaki (R9)
RECENT TRIAL WATCH WINNERS: Imposing Beau; Embracer; Sky Castle; Midland; Strawb; Dynamic Impact; Pacific Ocean; Intrepidacious; Cotehele; Cork Harbour; Xtremetime; Monte Di Fiore; Jamaea.
TRIAL POINTERS
ROSEHILL April 27: Several noted Group stars used these trials to prepare for their Brisbane campaigns. Those under the spotlight included Kiwi star MELODY BELLE, HUMIDOR, MISTER SEA WOLF and SHARED AMBITION. Not much can be read into their performances as they were given very easy conditioning trials. MELODY BELLE and HUMIDOR went around for exercise in their 1030m heat (62.71; 35.02) and was much the same for MISTER SEA WOLF and SHARED AMBITION in their heat over the same trip (62.67; 35.21). There was a lot to like about the 900m heat wins by BELLUCI BABE (54.71; 34.43) and QUIET RIOT (55.56; 34.70).
WARWICK FARM April 16: The G1 winner HUMIDOR was having his first trial after a break and as expected in a heat over 740m he was out the back from the start and was never put under pressure. However it was his work through the line that took the eye as he worked strongly for 400m past the post, in effect giving the gelding a 1200m trial. He can find form early in his preps. APRIL RAIN also made the trip to Warwick Farm purely for exercise in her first appearance since February. She was cuddled in her 740m heat and is obviously being prepared for the Brisbane carnival. Had another soft trial behind BELLUCI BABE at Rosehill on April 27.
BLACKKBOOK REPORT
Eligible Blackbook Runners – May 5-7
CANTERBURY WEDNESDAY: Morioka (R1); Sally Pops (R7)
EAGLE FARM WEDNESDAY: Man Of Sinn (R8)
WAGGA THURSDAY: Sneak Preview (R7)
WAGGA FRIDAY: Black Duke (R6)
RECENT BLACKBOOK WINNERS: Embracer; Daring Belle; Real Sensation; My Swashbuckler; Gimmie Par; Anamoe; Mo'Unga; Translator; Dom To Shoot; Masked Crusader; Mount Popa.
Blackbookers – Selected May 1
(Follow for next 3 starts)
ATHIRI: Forgive run. Sharp improvement expected.
BLACK DUKE: Luckless. Watch for a drop in class.
GARIBALDI: Can add to his record over the Brisbane carnival.
OPACITY: Set for a good campaign. Suited by winter conditions.
PALLADAS: Struck tough conditions first-up. Sure to be fitter.
ROYAL CROWN: Good prospect for winter staying races.
RUBISAKI: Back to form. Winter tracks will suit.