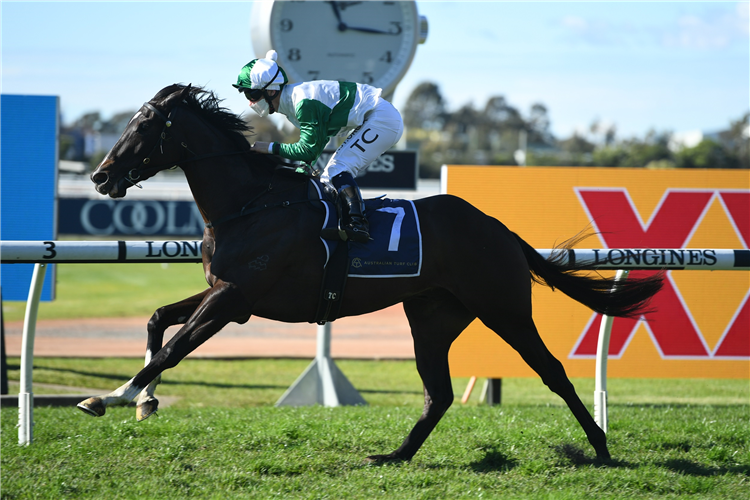 TRIAL WATCH REPORT
NOTED TRIAL RUNNERS
PORT MACQUARIE FRIDAY: Summit Special (R1); Gulf Of Tomini (R2); Welloutofreach (R2)
CANBERRA FRIDAY: Devil Racer (R3); Volts (R5); Sir Artie (R6)
CANTERBURY FRIDAY: Devil Racer (R1); Galactic Angel (R2); Ruinart (R2); Lamplady (R2); Eye See Things (R6); Silent Impact (R7)
RANDWICK SATURDAY: Capital Reign (R1); Silent Impact (R1); Moridan (R1); Zambezi River (R2); Emperor (R2); Sir Artie (R2); Richon (R2); Fire And Ice (R2); Plymstock (R2); Invinciano (R8); Bottega (R9); I Am Vinnie (R10)
MOONEE VALLEY SATURDAY: Sumatra (R2)
DOOMBEN SATURDAY: Pomade (R1); Kipsbay (R5)
KEMBLA GRANGE SATURDAY: Chickerartie (R2); Volts (R2); Galactic Angel (R4); Ruinart (R4); Princess Zeddy (R7)
WYONG SUNDAY: Amortal (R2); Cross The Rubicon (R2); Welloutofreach (R2); Fragore (R2)
GOULBURN MONDAY: Art Of Excellence (R1); Ghost Hunter (R5); Reateros (R6)
RECENT TRIAL WATCH WINNERS: Chief Conductor; Pole Position; Eleven Eleven; Warmth; Broken Arrows; Stick To Your Guns; Moonshine Lady; Nikohli Beagle; Duchy Of Savoy; Flucuate; Divine Future; Shadow Devil; Roheryn; Coolangatta; Russian Conquest; Sherringford; Don't Doubt Katie.
TRIAL POINTERS
RANDWICK January 13 (Polytrack): GHOST HUNTER is a three start maiden and had never won any of his seven previous trials but his easy win in fast time (64.95; 34.02) in his 1080m heat, recording the quickest last 600m, suggests he has the ability to win races. Had no trouble leading and slipped them easily on the turn to run away to an impressive win by more than three lengths with plenty in reserve. Lightly-raced Maurice colt MORIDAN won the first heat of the day on the polytrack in the fastest of the five trials over 1080m (64.74; 34.94). Dictated from the front and was always travelling much better than his rivals to record a soft win by 2.35 lengths.
WARWICK FARM January 10: Fast running 3YO CAPITAL REIGN has been well placed to win four of his six starts on out of town tracks at 900m and 1000m. He was the standout win of this session as he cleared out to score by seven lengths in his 801m heat, recording the fastest time of the morning (46.31) with a very fast last 600m (32.99), a rare sectional in trials on soft tracks. Godolphin won a 900m juvenile heat with the previously noted SUMATRA (47.79; 34.03) while the previous trial winner EMPEROR was given an easy time in his heat, finishing third.
ROSEHILL January 4 : Classy 3YO SILENT IMPACT was a standout trial winner in late November and while the gap between trials raises some questions he again showed his quality to win the fastest of the three 1030m heats with plenty in hand (61.31; 34.84). Always in control and liked the way he worked well within himself while his rivals were under pressure.
WARWICK FARM December 30: I Am Invincible colt EMPEROR had his first trial since he was placed in the Breeders Plate on debut and underlined that he is well above average. Travelled sweetly outside the leader in his 818m heat and dropped his rivals with smooth acceleration over the last 200m, posting one of the quickest last 600m splits for the morning (48.19; 33.96) and best overall time for the five 2YO heats. Should be a player in the good juvenile races. In the open heats over 821m the win by INVINCIANO (49.08; 34.01) was commendable. Hellbent youngster FIRE AND ICE showed nice pace to win the polytrack heat for the juveniles (44.90; 34.60). In other 2YO heats over 818m on the grass the heat winner PLYMSTOCK (49.46; 34.85) made an impression while placegetter ZAMBEZI RIVER is open to definite improvement. In the maiden heats the better winners included REATEROS (812m – 47.28; 33.40), CHICKERARTIE (815m – 48.40; 34.58) and LAMPLADY (740m polytrack - 45.74; 34.95).
CANTERBURY December 21: Godolphin's well-bred 2YO filly SUMATRA (Lonhro x Earthquake) was responsible for an eye catching third in her 890m heat under an easy ride from Rachel King.
CANTERBURY November 30: SILENT IMPACT won two of his first three starts and you can expect him to build on that record over the summer. Did it well within himself to control his 900m heat from the front and extend smoothly when given a squeeze by Tim Clark to win by over two lengths in sharp time for the session (56.57; 35.54).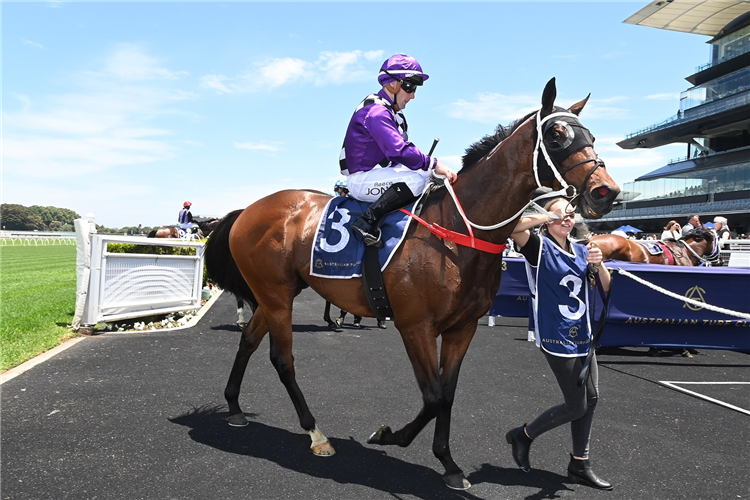 BLACKBOOK REPORT
Eligible Blackbook Runners – January 19
RANDWICK SATURDAY: Zambezi River (R2); Desert Icon (R6); Toomuchtobear (R6); Greek Hero (R6); Purple Sector (R8); Yiyi (R9)
DOOMBEN SATURDAY: Glitter Strip (R9)
MOONEE VALLEY SATURDAY: Fundraiser (R7); Gabeira (R9)
RECENT BLACKBOOK WINNERS: Zoukina; Vespertine; Casino Kid; Mass Destruction; Dzsenifer; Coventina Bay; Five Kingdom; El Padrino; Totally Charmed; Brookspire; Bacchanalia; Our Heidi; Born A King; Mr Cancun; Ligulate; Spirit Of Gaylard; Superstorm; Vianello; Minhaaj.
Blackbookers – Selected January 15
(Follow for next 3 starts)
CELTIC GLORY: Can pick up a maiden win.
DEVIL'S THROAT: Will appreciate a big track.
EASY CAMPESE: Tough run. Will be fitter.
I AM LETHAL: Never in the clear. Forgive run.
WORTHILY: Watch the progress of this import.