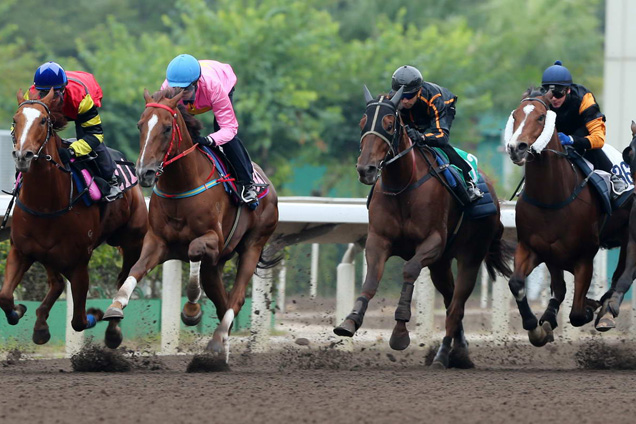 RANDWICK June 21
Polytrack; Synthetic
12 Heats – 1 x 1250m (Open); 6 x 1080m (2 Open; 3 2YO; 1 Maiden); 5 x 780m (1 Open; 3 2YO; 1 Maiden)
A rare full set of synthetic trials at Randwick and on face value the form in several heats should be reliable.
The positive take from these trials was seeing several smart youngsters maintain the form they had shown in previous turf trials.
KING OF SPARTA (Peter & Paul Snowden): The queue keeps getting longer waiting for this maiden 2YO by I Am Invincible to return to the track. This was his second trial win since returning to work and was just as impressive as his prior turf trial at Randwick on June 8 as a slow early speed in his 1080m heat saw him fire up when restrained behind the pace and give Tommy Berry a difficult ride before finding some clear air. While the time was slow (64.88; 34.51) he was a class above his rivals as he cruised past them with Berry throttling him down for a visually impressive soft win.
King Of Sparta wins his second trial at @royalrandwick this time in, cruising home under @TommyBerry21, downing Fausto and Perfect Darling. @tabcomau @SnowdenRacing1 pic.twitter.com/yfXoSUQN35

— Racing NSW (@racing_nsw) June 20, 2021
THE MAXINATOR (Mark Newnham): This unraced Dream Ahead youngster was clearly beaten by King Of Sparta in a Randwick trial on June 8 but showed he had taken obvious improvement by running away with his 1080m trial by 4.6 lengths in the quickest of the 2YO heats (63.70; 33.90). Looked good to the eye but the warning is this was his first win in five trials.
An all the way win for the @mark_mnracing trained youngster The Maxinator, scoring at his fifth trial, under @JoshuaParr8 at @royalrandwick on Monday. This'llbetheone and Crime Spree filled the placings. @tabcomau pic.twitter.com/APvmFZ2uZY

— Racing NSW (@racing_nsw) June 20, 2021
BEEP TEST (John O'Shea): This All Too Hard filly was another smart winner from the Randwick trials on June 8 who was able to repeat with a strong win in her 1080m heat (64.88; 34.51). She controlled the trial from the front and was working well within herself to hold her rivals. The third placing by the I Am Invincible colt AKHTAR in his first trial appearance had merit.
RUSSIAN STANDARD (Mark Newnham): A big flop at short odds in his only career start in February but this Capitalist gelding remains unbeaten in four trials and has the obvious ability to win races. Sprinted hard to the line from off the pace to win his 780m heat in fast time (45.35; 33.17) with Josh Parr giving him a solid sound out over the last 200m.
FOR VALOUR (Waterhouse/Bott): Promising 3YO maiden posted one of the better wins of the session in his 780m heat (44.96; 33.16) with his closing splits the best of the morning. He's been placed in two of his four starts and should soon be placed to advantage. The runner-up SINGLE TONITE, a robust Not A Single Doubt filly with one placing from her four starts to date, also impressed with her strong work over the last 200m.
YARDSTICK, another member of the Waterhouse/Bott stable, posted the fastest win in the 1080m heats (63.10; 33.59) with some good work over the last 600m to win narrowly from the promising mare MISS DIOR. The runner-up was having a soft trial and could have won the heat if given full rein.
NOTED TRIALS
XX Beep Test; For Valour; King Of Sparta; Russian Standard; Single Tonite; The Maxinator
X Akhtar; Barbaco; Brave Song; Brazenpine; Brigantine; Devil's Throat; Miss Dior; Mount Fuji; Poetic Charmer; Single Tonite; Syracuse; Yardstick