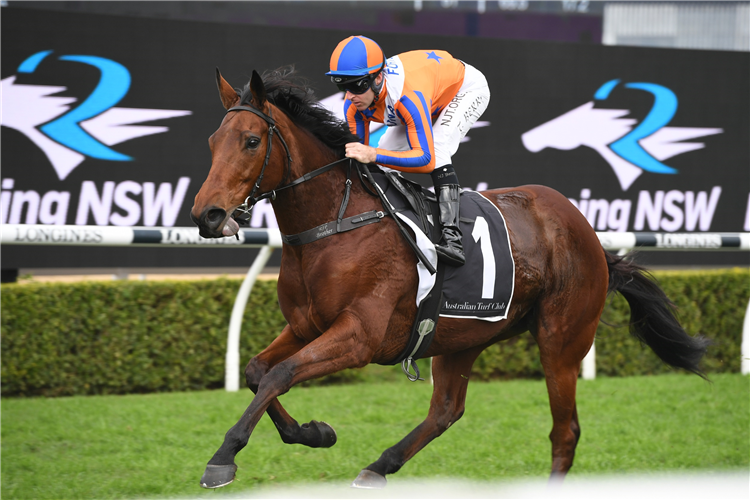 ROSEHILL April 27
Inside Grass; Good 4
14 Heats – 4 x 1030m (2 Open; 1 2YO; 1 Maiden); 10 x 900m (3 Open; 5 2YO; 1 3YO; 1 Maiden)
Several noted Group stars used these trials to prepare for their Brisbane campaigns.
Those under the spotlight included Kiwi star MELODY BELLE, HUMIDOR, MISTER SEA WOLF, SHARED AMBITION and KINGS WILL DREAM. Not much can be read into their performances as they were given very easy conditioning trials with KINGS WILL DREAM showing up best to finish second in his 900m heat.
Irithea, now with @clarryconners1, wins the opening trial at @rosehillgardens on Tuesday from McCormack and Welsh Legend. Behind the placings were Humidor and Melody Belle. @tabcomau pic.twitter.com/irYbuUUTpL

— Racing NSW (@racing_nsw) April 26, 2021
MELODY BELLE and HUMIDOR went around for exercise in their 1030m heat won by the pacy mare IRITHEA (62.71; 35.02). It was much the same for MISTER SEA WOLF and SHARED AMBITION in their 1030m heat won by IN GOOD TIME (62.67; 35.21). The efforts of ARCHANNA, THORIN and MUBARIZ took the eye in these heats.
In Good Time wins a trial at @rosehillgardens on Tuesday from Rockover and a @DPayneRacing German import called Thorin. Mister Sea Wolf and Shared Ambition among the unplaced division. @tabcomau @TBartleyracing pic.twitter.com/QXf5KVYgsg

— Racing NSW (@racing_nsw) April 26, 2021
The quickest 900m heat was won by the speedy ZANZIDANCE (53.55; 34.41) while the unraced SACHELLO showed good speed to record the fastest time in the five 2YO heats (53.99; 34.71). There was a lot to like about the 900m heat wins by BELLUCI BABE (54.71; 34.43); OUR BELLAGIO MISS (54.84; 34.66), QUIET RIOT (55.56; 34.70) and IMPOSING BEAU (54.32; 34.99).
Belluci Babe picks up De Grawin to win a @rosehillgardens trial on Tuesday with Wild Planet running into third. @tabcomau @BBakerRacing pic.twitter.com/p1R4Qa2IrD

— Racing NSW (@racing_nsw) April 26, 2021
Our Bellagio Miss holds off Exotic Ruby and Hulk to win a trial at @rosehillgardens on Tuesday with Love Tap in behind them in fourth. @tabcomau @HickmanRacing pic.twitter.com/Rsa3HnbHlU

— Racing NSW (@racing_nsw) April 26, 2021
The trials featured a big contingent from the Chris Waller stable with the leading trainer wheeling out a mix of familiar names and unexposed young horses. Many will come to the fore over the winter months – watch for MUBARIZ; BLONDEAU, HULK, HEADLINER, KALINO, CELTIC HARP, CONEXY, CAPE BRETON and WICKLOW.
NOTED TRIALS
X Archanna; Asiago; Authentic Jewel; Barmera; Belluci Babe; Bitcoin Baby; Blondeau; Cape Breton; Celtic Harp; Conexy; Headliner; Hulk; Imposing Beau; Irithea; Kalino; Kalashnikov; Kings Will Dream; Mubariz; Our Bellagio Miss; Pascal; Quiet Riot; Royalzel; Thorin; Wicklow; Wild Planet; Zanzidance.
Ranch Hand hugs the rails to win a trial at @rosehillgardens on Tuesday from unraced colt Deficit with Kalino and Black Opal winner Kalashnikov close up. @tabcomau @cwallerracing pic.twitter.com/X6e7RBRCB1

— Racing NSW (@racing_nsw) April 27, 2021