RANDWICK February 15
RACE 3: (1) God Of Thunder
RACE 6: (4) Insensata (EW)
RACE 9: (6) Fiesta (EW)
RACE 10: (10) Travancore (Value)
RACE 1: 8-12-11-9
RACE 2: 4-3-2-1
RACE 3: 1-8-2-9
RACE 4: 7-13-2-10
RACE 5: 4-2-6-1
RACE 6: 4-3-7-8
RACE 7: 4-2-1-5
RACE 8: 2-1-8-10
RACE 9: 4-8-10-6
RACE 10: 10-7-6-8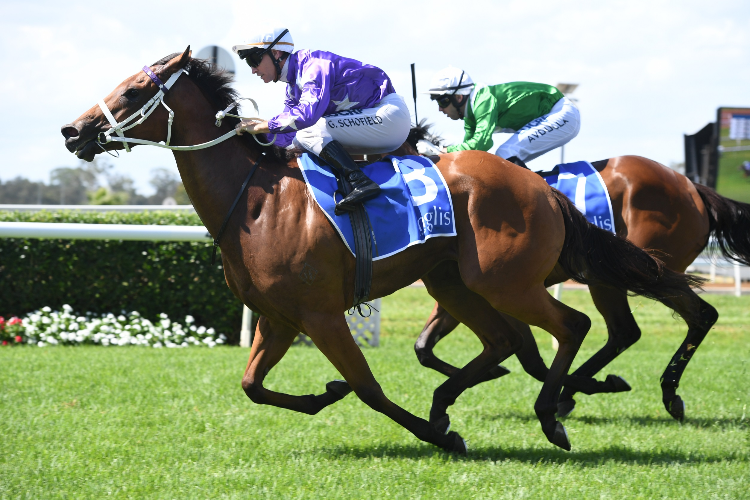 FLEMINGTON February 15
RACE 3: (15) River Night (EW)
RACE 4: (9) Classic Weiwei (EW)
RACE 6: (10) Montenegro Man (EW)
RACE 8: (9) Katalin
RACE 1: 3-1-4-7
RACE 2: 2-1-7-9
RACE 3: 15-14-1-3
RACE 4: 9-8-10-11
RACE 5: 1-3-4-8
RACE 6: 10-8-6-9
RACE 7: 2-1-5-7
RACE 8: 9-5-4-10
RACE 9: 7-10-1-5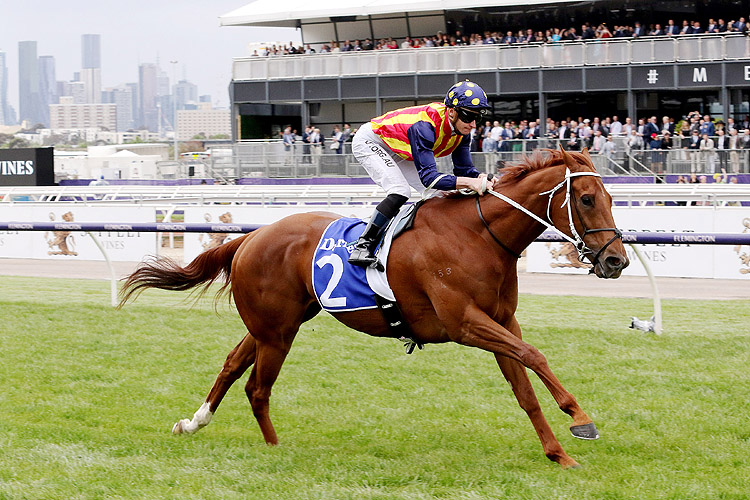 RACE 3 (1) GOD OF THUNDER: The weather has delayed his return by a week but happy to stick with him on the strength of his excellent trial form that has him primed for a big first-up effort. They don't trial much better than the way this enigmatic 4YO bolted to a big win in his 900m heat at Rosehill on January 28 where he easily ran the fastest time for the session. He's never a missed a place in five starts over 1000m and also ticks the heavy track box with two wins in the wet.
RACE 9 (6) FIESTA: Tough mares race with many of the leading chances resuming makes this multiple Group winner a worthy value play after an excellent trial effort coupled with her proven ability on wet tracks. She is at her best when fresh and confirmed her well-being in her recent Warwick Farm trial with an impressive second in heavy going behind the crack sprinter Nature Strip. Having been in the money in eight of her 11 starts at Randwick underlines her excellent each-way chances in this field.
RACE (10): TRAVANCORE: Certain to be testing conditions at the end of this long program and that should suit this proven wet tracker first-up after getting three solid lead-up trials under his belt. Gets down in the weights and suspect his wide draw late in the day will give him the opportunity to add to his big record on affected tracks. Worth noting he has never missed a place in seven starts since joining the Clare Cunningham stable.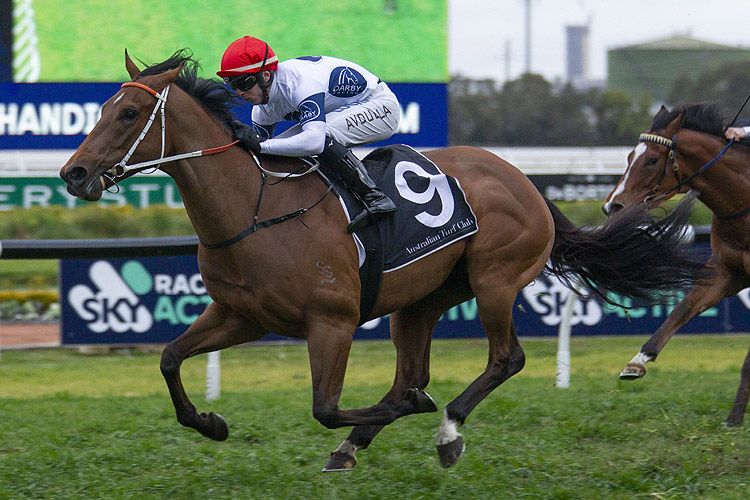 TRIAL WATCH REPORT
NOTED TRIAL RUNNERS – February 14-15
RANDWICK SATURDAY: God Of Thunder (R3); Coruscate (R3); Goldfinch (R3); Miss Exfactor (R3); Destination (R4); Jor El (R4); Dame Giselle (R4); Fall On A Star (R4); Snitzari (R4); Attorney (R6); Ulusaba (R6); Kiamichi (R7); Libertini (R7); Missile Mantra (R7); Akari (R7); Regimental Band (R7); Darling Point (R7); Dreamforce (R8): Danzdanzdance (R8); Fiesta (R9); Sweet Deal (R9); Reelem In Ruby (R9); Resin (R9); Travancore (R10)
KIAMICHI (Rosehill January 28): Godolphin's Golden Slipper winner was a different filly – no doubt appreciating the soft track conditions - to the one that trialled at Rosehill two weeks earlier. She showed her customary speed to run out a clear winner.
GOD OF THUNDER (Rosehill January 28): The enigmatic sprinter was a standout, carving out easily the fastest 900m heat win (52.90; 33.40) on the inside grass with an explosive turn of foot over the last 400m to score by more than five lengths. Nothing came close to his time - now we only have to rely him on him to produce this form on race day!
DAME GISELLE (Rosehill January 28): The best 2YO trial came from this classy filly, doing all that was necessary for a soft win with plenty in hand in the quickest of the 2YO heats (54.18; 34.10).
CORUSCATE (Randwick January 23): Classy winner of the fastest 1045m heat (1.02.55; 35.66). Trial form looks good with subsequent winner Subpoenaed behind him.
FLEMINGTON SATURDAY: Redzel (R7) Nature Strip (R7); I Am Excited (R7)
NATURE STRIP (Warwick Farm February 3): The heavy conditions couldn't dim his brilliance as he dominated a strong Group and Listed heat over 900m on the course proper, confirming that he is in great shape for his expected return in the Lightning Stakes. Classy mares FIESTA and REELEM IN RUBY trialled strongly to fill the placings while NOIRE caught the eye having an easy time further back.
REDZEL (Randwick February 6): Had the blinkers back on, always the key ingredient for him, and showed the benefit of his recent trial second to lead and win the 900m heat. It was adequate work. At Randwick on January 23 he hacked through his 735m heat in pedestrian time (44.45; 34.40), leading under no pressure and not asked to respond when challenged late by the winner Power Of Attorney.
I AM EXCITED (Randwick February 6): Her impressive last 200m behind Redzel confirmed the form she displayed in her first-up trial at Randwick on January 23. She is on the boil for a bold first-up performance.
GOSFORD SATURDAY: Harmonium (R3); Farnese (R4); Questing (R4); Spanish Pearl (R4).
QUESTING (Rosehill January 28): Rubick filly may be small but she has the speed required to pick up a provincial event at least. She flew over 900m in 54.19 (34.50) in her first outing since her only race start last March.
EAGLE FARM SATURDAY: Redoute's Image (R1)
MORUYA SUNDAY: Vinci Lady (R6)
NEWCASTLE MONDAY: California Spell (R2); Icebath (R2); Whatsin (R2); Apollo Prince (R6)
RECENT TRIAL WATCH WINNERS: Pinvincible; Frozen In Time; Anaheed; Sylvia's Mother; Covert Ops; Black Magnum; Kaakit Akit; Roheryn; Standout; Subpoenaed; Miss Fox; Bring Glory; Quiet Riot; Turnstyle; Front Money; Pandemic; Mugatoo; Rulership; Superbellaa.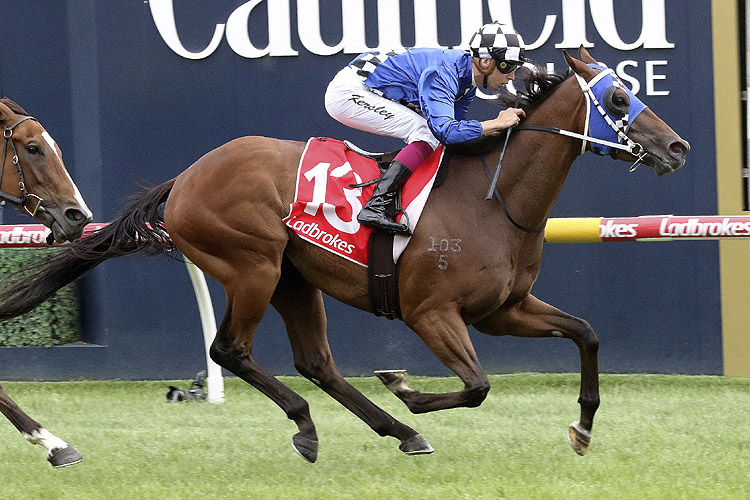 BLACKBOOK REPORT
ELIGIBLE BLACKBOOK RUNNERS – February 15-16
RANDWICK: Missile Mantra (R7); Emeralds (R7); Danzdanzdance (R8); Fiesta (R9); Dawn Dawn (R9); River Bird (R9); Royal Celebration (R10)
FLEMINGTON: River Night (R3); Dalasan (R5); Montengro Man (R6); Gytrash (R7); I Am Excited (R7)
DUBBO SUNDAY: Ave (R7)
RECENT BLACKBOOK WINNERS: Gaulois; Microphone; Impasse; Just Benjamin; Raqeeq; Lord Von Costa; High Bridge; Cellsabeel; Boomtown Rat; Primitivo; Invincibella; Chat; Probabeel; Leviathan; Luvaluva; Sir Pippin; Street Shiek; Taniko; Danon Roman; Matowi.
Blackbook Horses to follow – Selected February 8-12
(Selected horses be followed at next three starts)
FIERCE IMPACT: Can match it in any company.
KINGS WILL DREAM: This could be his best campaign.
FIFTY STARS: Strong return. Best up to 2000m.
THE HOLY ONE: Found the line late. Wants further.
HARLEM: Autumn is his time of the year.
CHAMPAGNE VEGA: Follow in longer races.
SHARED AMBITION: Best ahead. Can win a good staying race.