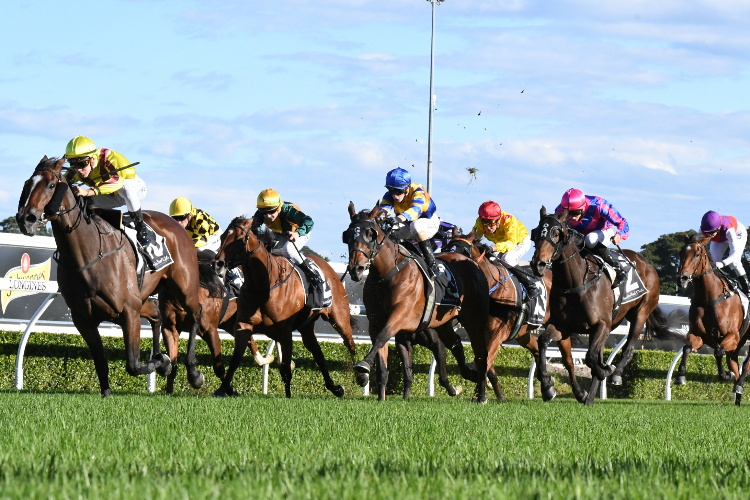 RANDWICK KENSINGTON March 4
RACE 3: (12) Toffee Tongue (EW)
RACE 4: (3) Starla (EW)
RACE 6: (6) Re Edit (EW)
RACE 8: (7) Maroch (EW)
RACE 1: 4-5-2-7
RACE 2: 6-5-2-8
RACE 3: 12-7-2-8
RACE 4: 3-5-1-2
RACE 5: 2-8-5-4
RACE 6: 6-4-9-5
RACE 7: 4-10-7-6
RACE 8: 7-5-4-1
TRIAL WATCH REPORT
NOTED TRIAL RUNNERS – March 4
RANDWICK: Brooks Battle (R1); Doubtland (R1); Reignite (R1); Kobestar (R1); Miss Canada (R1); Night Flyer (R2); Haven (R2); Mayaaseh (R4); Starla (R4); Mirra Vision (R4); Hilo (R5); Re Edit (R6); Top Prospect (R6); Star Crossed (R8).
NEWCASTLE FRIDAY: Menagerie (R5); Zakat (R5); Dealmaker (R7)
RECENT TRIAL WATCH WINNERS: All Time Legend; Oakfield Missile; Mamaragan; Quackerjack; Probabeel; Trumbull; Dubai Star; Intrepidacious; Daphne Jean; Mo's Crown; Kumasi; Greysful Glamour; Farnan; Savatiano; Greyworm; Bovalino; Secretively; Barbaric; Icebath; Sweet Deal.
BLACKBOOK REPORT
Blackbook Horses to follow – Selected February 29
(Selected horses be followed at next three starts)
AIM: Unlucky. Can measure up to the best.
HOUSE OF CARTIER: Getting ready for longer races.
FOXIE LA BELLE: One to follow in the Highways.
BIG NIGHT OUT: Fitter next time. Wants 1400m.
FIDELIA: Signs of a return to her best.
SECRET BLAZE: Can be better placed over more ground.
EMBRACE ME: Hard to beat in suitable company.
RECENT BLACKBOOK WINNERS: Dawn Dawn; Fifty Stars; Fabulonh; Naval Strike; Oxford Tycoon; Cyber Intervention; Gytrash; Gaulois; Microphone; Impasse; Just Benjamin; Raqeeq; Lord Von Costa; High Bridge; Cellsabeel; Boomtown Rat; Primitivo; Invincibella; Chat; Probabeel.