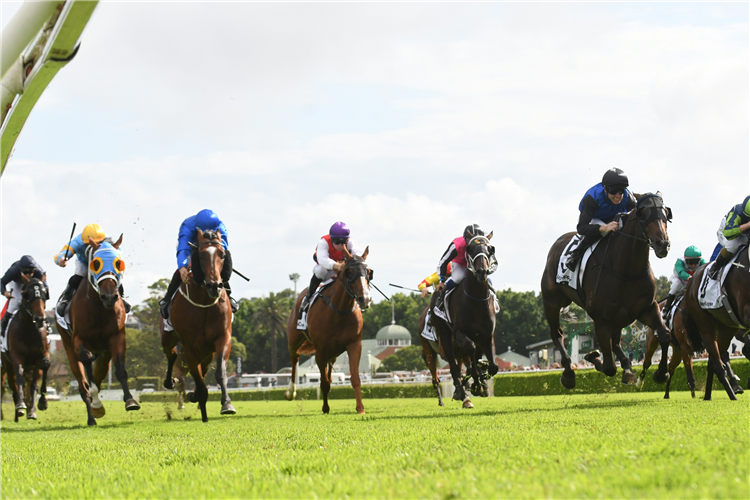 RANDWICK KENSINGTON March 18
RACE 3: (5) Duenna
RACE 4: (7) Austria (EW)
RACE 6: (7) Grand Piano
RACE 8: (8) Tatiara (EW)
RACE 1: 11-12-13-2
RACE 2: 6-2-1-4
RACE 3: 5-4-7-1
RACE 4: 7-6-5-2
RACE 5: 6-8-5-2
RACE 6: 7-9-3-6
RACE 7: 1-3-5-7
RACE 8: 8-1-4-15
TRIAL WATCH REPORT
NOTED TRIAL RUNNERS – March 18-19
RANDWICK KENSINGTON: Blueant (R3); Duenna (R3); Enigma (R3); Our Bellagio Miss (R4); Thy Kingdom Come (R6)
NEWCASTLE THURSDAY: From The Hip (R1); Fused Magic (R1); Girls Kick On (R1); Dr Copper (R2); Defeat (R9); Golden Tycoon (R9); Sir Elton (R9)
SIR ELTON (Wyong March 2): Bounced back from his recent failure with the fastest 100m heat win (60.01; 33.87) by almost seven lengths. He was trucking over his last 400m in fast time under a strong hold, showing the talent that will make him hard to beat if he can take this form to the races.
RECENT TRIAL WATCH WINNERS: Star Of The Seas; McCormack; Chianti; Phoenician Queen; Fast 'N' Forward; Nettoyer; Fasika; Zakat; Top Prospect; Doubtland; Mirra Vision; Hilo; All Time Legend; Oakfield Missile; Mamaragan; Quackerjack; Probabeel.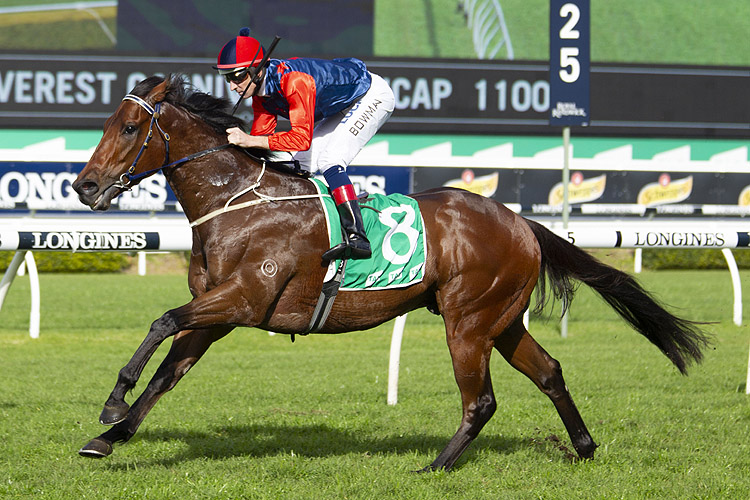 BLACKBOOK REPORT
ELIGIBLE BLACKBOOK RUNNERS March 18-19
RANDWICK KENSINGTON: Indy Car (R5); Costello (R7)
NEWCASTLE THURSDAY: Hot Spring Gold (R5); Geo (R6); Beaufort Park (R8)
Blackbook Horses to follow – Selected March 14
(Selected horses be followed at next three starts)
SUPERSTORM: Classy 3YO. Proved he can match it with the best.
SCARLET DREAM: Positive return to form. Will be fitter.
YULON PRINCE: Tried hard. Will be better for the run.
DELECTATION GIRL: Luckless run in the Coolmore Classic.
PHILIZZY: Excellent first-up in difficult conditions.
DISMISSAL: Should find a suitable fillies race.
THE IRONS: One to watch for at Queensland provincials.
RECENT BLACKBOOK WINNERS: Con Te Partiro; River Night; Shared Ambition; Zebrowksi; Dawn Dawn; Fifty Stars; Fabulonh; Naval Strike; Oxford Tycoon; Cyber Intervention; Gytrash; Gaulois; Microphone; Impasse; Just Benjamin; Raqeeq; Lord Von Costa; High Bridge; Cellsabeel; Boomtown Rat; Primitivo; Invincibella; Chat; Probabeel.