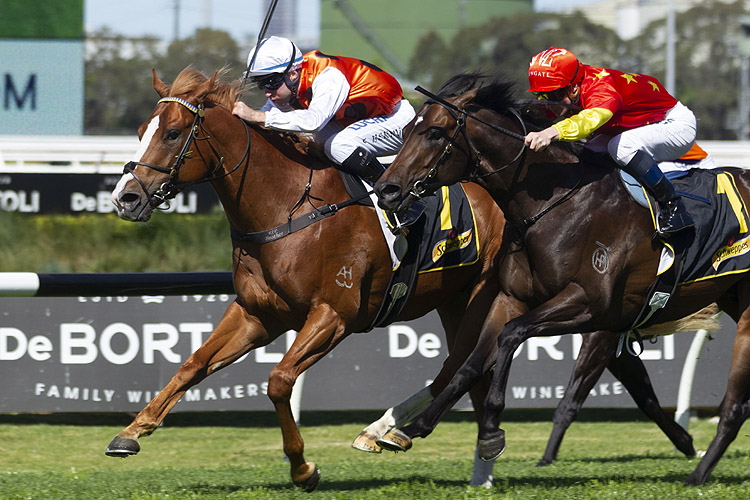 HAWKESBURY March 23
21 Heats; 1 x 1250m (Open); 11 x 1000m (4 2YO; 3 Open; 4 Maiden); 9 x 760m (2 Open; 5 2YO; 2 Maiden)
NOTED TRIALS
X Sunborn; Poignant; Princess Of Meydan; Kung Fu Mushu; Spin The Wheel; Colonel; Julian Rock; Brazenpine; Corcra; Axe; Blazing Line; Qinghai Lake; Auxin; Multaja; Ballistica; Ice Cubed; Finally Realise; Epauvescent; In Flanders; Elizabeel.
Country @ChampionshipsRR contender Julian Rock won his trial @hawkesburyrc this morning, check it out below.

He's currently $8 for the Final! Markethttps://t.co/vxSuRRlAxU@jeanvovermeire @atc_races pic.twitter.com/3BDPCHcdO8

— Sky Racing (@SkyRacingAU) March 22, 2020
WARWICK FARM March 20
Inside Grass; Soft 7
14 Heats; 2 x 1200m (1 Open; 1 C1/Maiden); 6 x 795m (3 Open; 3 2YO); 6 x 791m (2 2YO; 1 3YO; 3 Maiden)
All eyes were on the rebound trial by high class 3YO STANDOUT after his soft track failure in the G1 Canterbury Stakes. He duly delivered with a professional display to win his 795m heat in the fastest time of the session (45.98; 33.00), this time moving strongly in the soft ground.
.@mcacajamez had a sit on Standout in this morning's trial and used the opportunity to get a good feel for the colt's ability@GRyanRacing pic.twitter.com/aIlLPvKbIG

— Sky Racing (@SkyRacingAU) March 19, 2020
Others to make an impression in the open heats were TALLY (getting ready for another staying campaign) and DISRUPTOR, recording a strong795m heat win after tracking four wide. Pick of the maiden heat winners was STOLEN JADE, who looks to have made nice improvement since she last raced.
Mission Dream was up on the speed and able to hold off a strong finishing Tally in Trial 1 at Warwick Farm this morning @mark_mnracing pic.twitter.com/9Qsue3J8cq

— Sky Racing (@SkyRacingAU) March 19, 2020
Dissident gelding Disruptor goes to the line under a nice hold from @RachelK11 in Trial 3 at Warwick Farm.

The 3-year-old has returned after a long break @GaryPortelli @Darby_Racing pic.twitter.com/GStrABc7oA

— Sky Racing (@SkyRacingAU) March 19, 2020
Ciaron Maher and David Eustace seems to have an endless supply of 2YOs this season and rolled out another big batch of youngsters set to make their mark in coming weeks. Keep a watch out for MACROURA, EASY SINGLE, STOLTZ, BLACK BOLT, NOWITZKI and SAN ANTONIO in their colours.
NOTED TRIALS
XX Standout; Stolen Jade
X Tally; Disruptor; Archedemus; Lisdoonvarna; Spanish Dream; Improvement; Reoffender; Macroura; Fifteen Aria; Attribution; Bargain; Easy Single; Stoltz; Black Duke; Already Blessed; Black Bolt; Nowitzki; San Antonio; Judge's Daughter; Niewand; Air To Air; Threeood; Comarco; Flinders; Sacred Suite.
GOSFORD March 20
Course Proper; Soft 5
15 Heats; 1 x 1100m (Open); 5 x 1000m (3 Open; 2 Maiden); 9 x 800m (4 2YO; 2 Open; 3 Maiden)
NOTED TRIALS
X Chief Ironside; Wicked Wench; Regal Stage; Magnalane; Rizzuto; Zorocat; If You Say So; The Bopper; Perfect Style; Shuhood; Little Rocket Man.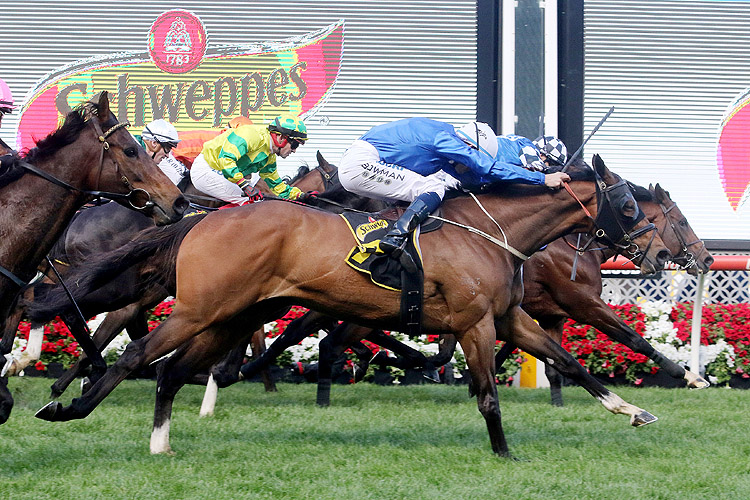 ROSEHILL March 16
Inside Grass; Heavy 9
12 Heats; 3 x 1030m (2 Open; 1 2YO); 9 x 900m (1 Open; 4 2YO; 4 Maiden)
No surprise that times were well outside par due to the heavy conditions
The speedy OMAR was a stylish winner of his 1000m heat (65.58; 36.30) showing his usual pace to set up a big lead and having plenty in hand to score by almost three lengths. He's fast but the query remains about this Gerald Ryan-trained flier beyond 1000m. His time was also bettered by his unraced 2YO stablemate NEVER NEVER RIVER (65.87; 35.90) and he looks a youngster to follow as he has won two of his three trials and was never under pressure to score by almost four lengths. He is ready to go to the races.
.@GRyanRacing's Omar won his trial @rosehillgardens this morning, with @cwallerracing's import, Surrey Thunder having a nice trial in second place. pic.twitter.com/iWj7Zavclc

— Sky Racing (@SkyRacingAU) March 15, 2020
There were no obvious standouts in the 900m heats where the time standard was set by another of Gerald Ryan's short course speedsters in CARDIFF (55.10; 35.20). He's in good form for his return and will be well placed first-up over 1000m.
AMANGIRI was a class above her rivals in the only 900m open heat (56.63; 35.80) where the runner-up FEATHER also impressed with her late surge from last. Maiden performers DIS DAH WUN (56.62; 36.40) and PYRAMINX (56.21; 36.00) were good enough in their heat wins to suggest they have prospects.
.@HawkesRacing's nice mare Amangiri won her trial easily @rosehillgardens this morning. pic.twitter.com/MOLWnxdyHc

— Sky Racing (@SkyRacingAU) March 15, 2020
The 2YO trials over 900m were an even batch with a number of youngsters having an easy time in the conditions. The quickest among the youngsters was OCEAN EMPEROR (56.43; 35.90) but it must be said other heat winners BROOKSPIRE (56.54; 36.50), ZANZIDANCE (56.48; 36.30) and EL BUENA (57.02; 36.40) could have improved their times. Youngsters to take the eye included DRIZZLE, SHIVANI, WINDSTREAM, OVERLORD and NOT AN OPTION.
Some very well related types in Heat 7 for two-year-old colts and geldings @rosehillgardens today!@cwallerracing's Rubick colt El Buena won narrowly from stablemate Foscolo, a half brother to The Autumn Sun by Not A Single Doubt, who crept up along the inside. pic.twitter.com/KR5ISvh5wp

— Sky Racing (@SkyRacingAU) March 15, 2020
NOTED TRIALS
X Omar; Golwen; Secretely Awesome; Donandkim; Abdon; Never Never River; Amangiri; Feather; Brookside; Drizzle; Covent Garden; Shivani; Zanzidance; Selburose; Obvious Step; Windstream; El Burna; Overlord; Ocean Emperor; Not An Option; Cardiff; Dis Dah Wun; Pitjara; Pyraminx; Chewie Two.