ROSEHILL June 19
Inside Grass; Heavy 8
9 Heats – 2 x 1030m (2 Open); 7 x 900m (1 Open; 5 2YO; 1 3YO Maiden)
The Chris Waller and Team Hawkes stables would have enjoyed this session as they produced a number of nice heat winners and placegetters.
The notable Hawkes-trained winners were the unraced 2YOs NAJMAH, SHILOBA and WILD WIND while the highlight of Waller's morning was the impressive 2YO heat win by GIOVANNA RUN over stablemate EASIFAR.
NAJMAH recorded the fastest 900m heat win (54.80; 35.39) with a determined finish to beat the Waller-trained MY GIRL RUBY but the Deep Field colt SHILOBA made a stronger impression in his first trial outing despite his slower time (56.12; 35.89). He led comfortably and went to the line untouched for a soft 2.5 lengths win over his strong finishing stablemate SEVERITY.
GIOVANNA RUN, unplaced in his only start early in the season, has obvious talent judging by the way he extended smoothly from midfield under a quiet ride from James McDonald to round up the leaders for a strong half length win in his 900m heat (56.13; 36.07). EASIFAR held his ground well for a strong second.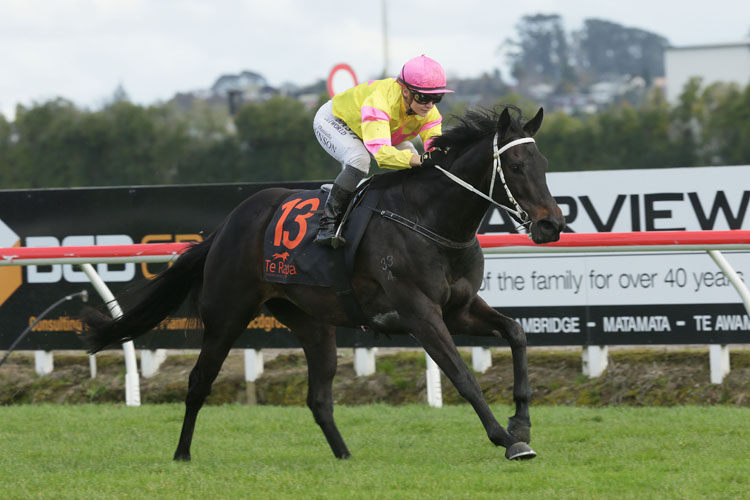 The two open heats over 1030m were won by the leaders SO WICKED (65.18; 36.05), a former New Zealander now in the Waller stable, and the Richard and Michael Freedman-trained MUSHAIREB (65.48; 36.03) but the trial of note came from the Waller-trained ORDER AGAIN. The former Queenslander worked home from last under a big hold for a close second to MUSHAIREB but there was a negative as he again showed his worrying tendency to get on one rein and hang in over the last 300m.
The Hawkes team would also have been pleased with the placings of their unraced maidens KAPTIVE and KINGSHIER in the 3YO maiden heat over 900m won by a handy type in GREEN KUDOS from the Murwillumbah stables of Matt Dunn. GREEN KUDOS was beaten as favourite at his only career start in Brisbane in January but the Pierro 3YO is unbeaten in four trials and is primed to win first-up after leading for a strong win in reasonable time (55.54; 36.06).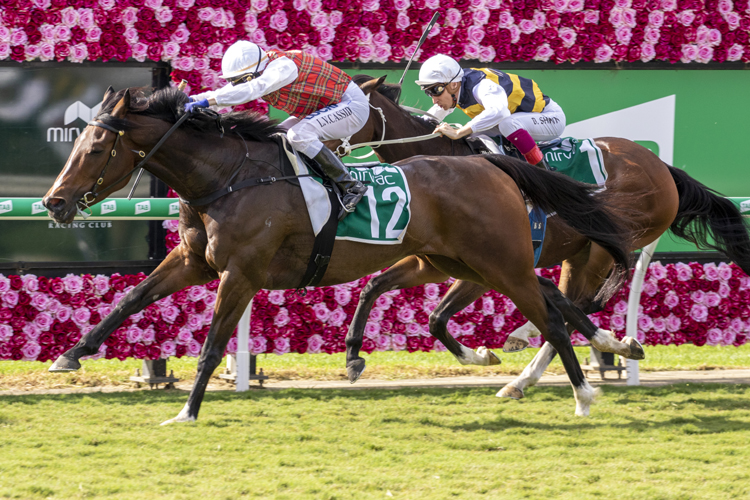 NOTED TRIALS
XX Giovanna Run; Shiloba
X Carnegie Song; Dancing Gidget; Easifar; Green Kudos; Kaptive; Kingshier; Montefilia; Mushaireb; Najmah; Order Again; Rubamos; Sambro; Severity; Solar Apex; So Wicked; Wild Wind.
GOSFORD June 19
Course Proper; Heavy 8
7 Heats – 3 x 1000m (3 Open); 4 x 800m (2 2YO; 1 Open; 1 Maiden)
NOTED TRIALS
X Blaze A Trail; Blazing Sunrise; Camp Rifle; Espressino; Eyewitness; Martinique; Minifinn; Patrina; Our Winnie; Quick Reply; Redoute's Image; Rise 'N' Shine; Roadstar; Snitzari; Xiaol's Ying;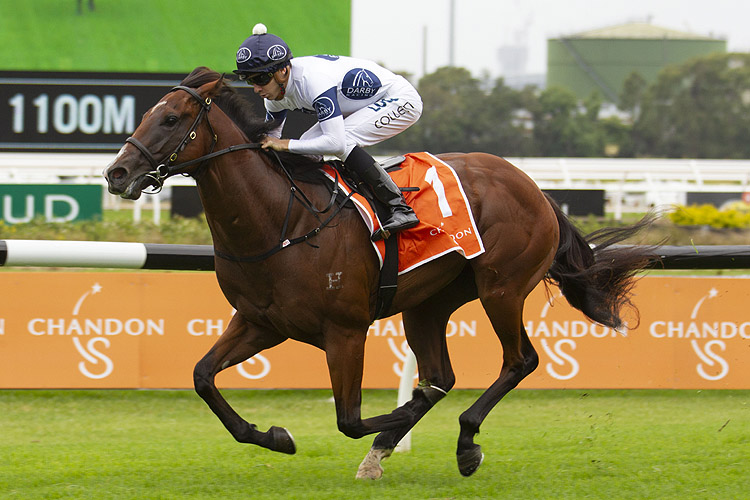 WARWICK FARM June 16
Synthetic Track
13 Heats – 2 x 1175m (2 Open); 11 x 740m (2 Open; 1 3YO; 6 2YO; 2 Maiden)
TIME TO REIGN (Gary Portelli): The punctuated career of this high class 3YO is back on track judging by his classy win in the fastest of the 740m heats. Led at his own speed and strode clear under no pressure, being the only winner to break 43 seconds (42.93) and 33 second for his last 600m (32,43).
There was no catching @GaryPortelli's Time To Reign in his 740m trial at Warwick Farm on Tuesday. He jumped a lot better this time and @RachelK11 had an armchair ride. @tabcomau @Darby_Racing @7horseracing pic.twitter.com/ibYKDsEeJr

— Racing NSW (@racing_nsw) June 15, 2020
NOTED TRIALS
XX Time To Reign
X Can't Duch Dis; Derbari; Faraway Jewel; Gravina; Hajime Naoki; Harmony Fire; Heads Will Roll; Individualist; Joviality; Linden Tree; Mezzaluna; Oscar Zulu; Saigon; Stargirl; Symo's Girl; Tears Of Effort; Wander; You Make Me Smile; Zabavno
RECENT TRIAL WATCH WINNERS: Poetic Charmer; Travest; Lewis; Ashra Jahre; Iconic Star; Lady Banff; Ruby Tuesday; Straight Torque; Sixgun; Ajaayeb; Blaze A Trail; Lexi's Choice; In A While; Isalute; Snazz 'N'Charm; Classique Legend.