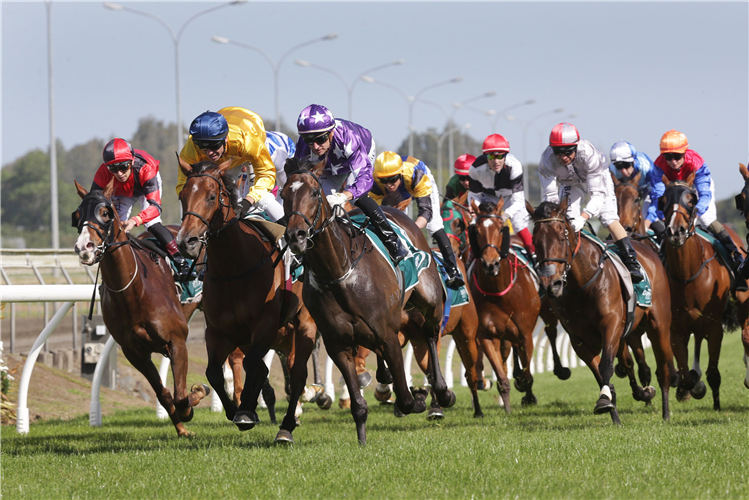 CANTERBURY July 22
RACE 3: (7) Elegant Grace
RACE 5: (4) Accelerato (EW)
RACE 6: (13) Estrado (EW)
RACE 1: 6-9-2-8
RACE 2: 5-8-11-14
RACE 3: 7-3-8-6
RACE 4: 11-10-6-7
RACE 5: 4-3-8-10
RACE 6: 13-1-3-9
RACE 7: 11-1-3-5
TRIAL WATCH REPORT
NOTED TRIAL RUNNERS – July 22-25
CANTERBURY: Cat D'Oro (R1); Rule Of Law (R1); Jet Propulsion (R1); Yardstick (R1); Embeller (R2); Redoute's Image (R2); Tiny (R2); Waafiya (R2); Suave (R5); Knickpoint (R6); This Is So (R7)
KEMBLA GRANGE THURSDAY: Hurt Money (R4); On The Lead (R4); Kung Fu Mushu (R4); Destination (R5)
TAMWORTH FRIDAY: Xiaoi's Ying
CANBERRA FRIDAY: Kowloon Treasure (R2); Mustang Suzy (R3); Hurt Money (R3); Awakino (R4)
ROSEHILL SATURDAY: Commanding Missile (R1); The Face (R1); Super Oasis (R2); Special Reward (R4); Glenall (R4); Time To Reign (R4); Loveseat (R5); Dancing Gidget (R6); Girl Tuesday (R7); Mugatoo (R7);
RECENT TRIAL WATCH WINNERS: Blesk; Madam Legend; Off Shaw; War Weapon; Last Chance Dance; Nags To Riches, Escaped; Lewis; North Pacific; Two Big Fari; Bravado; In Lighten Me; Celandine; Smart Image; Kingsheir; Tailleur; Blaze A Trail.
BLACKBOOK REPORT
Eligible Blackbook Runners – July 22
SANDOWN WEDNESDAY: Triple Strip (R6); So You Swing (R7)
EAGLE FARM WENESDAY: Stylish Saga (R2)
KEMBLA GRANGE THURSDAY: Hot Spring Gold (R4)
RECENT BLACKBOOK WINNERS: Zourhea; Maddi Rocks; Creedence; Inanup; Krone; Sixties Groove; Frankely Awesome; Sure Knee; Viridine; Harbour Views; Tyzone; Vassilator; Knight Mariner; Crimson Ace; Wapiti; Super Titus.
Blackbookers – Selected July 18
(Follow for next 3 starts)
BLACK MAGNUM: Tragedy beaten.
EMERALDS:
MONTEFILIA: Sure to appreciate longer trips.
SOUTH PACIFIC: Genuine stayer with more scope for improvement.
SUNDAY SASSY: Watch for this filly in her right class.