ROSEHILL July 25
RACE 4: (6) Roheryn
RACE 5: (7) Loveseat (EW)
RACE 6: (6) Dancing GIdget (EW)
RACE 7: (9) Special Missile (Value)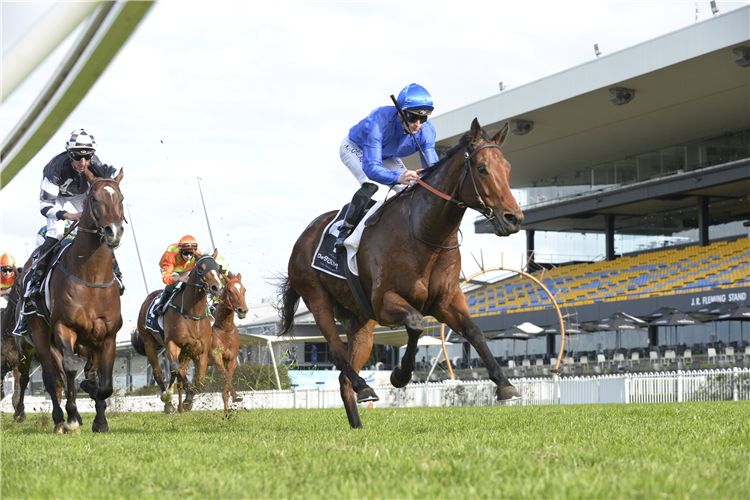 RACE 1: 2-3-12-7
RACE 2: 6-4-8-9
RACE 3: 5-4-8-9
RACE 4: 6-2-3-1
RACE 5: 7-3-1-5
RACE 6: 6-3-1-7
RACE 7: 9-7-4-6
RACE 8: 9-4-2-3
RACE 9: 5-8-3-11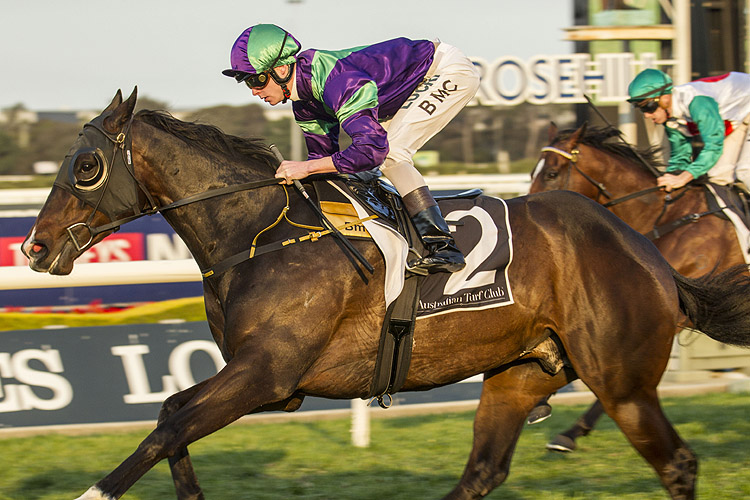 RACE 4 (6) ROHERYN: Maturity that comes with time is often the key to a horse reaching its full potential and it's very much the case with this talent packed rising 5YO. For a while he was an enigma but he rewarded the Godolphin stable for its patience when he unleashed an impressive sprint from the rear for a classy first-up win over this course and distance a month ago, taking his record to five wins from only 12 starts. He has since had another soft trial at Hawkesbury, replicating the prep he was given prior to his first-up win, and can repeat if there is no bias against the backmarkers.
RACE 6 (6) DANCING GIDGET: It's a strong sign of confidence from Chris Waller that he is pitting this progressive filly against a solid field of males in her final start as a 3YO. He obviously believes she has made the required improvement since her impressive first-up win over 1250m on the Kensington track at Randwick on July 1 when she surged away from her rivals under 60kg. She went out in winning form over 1550m in March and a strong trial at this course on July 17 has her nicely primed for the 1400m second-up. She also gets Hugh Bowman from a favourable barrier.
RACE 7 (9) SPECIAL MISSILE: Placed in this race two years ago, this course specialist makes strong each-way appeal in an open Winter Challenge as he is favourably treated down in the weights after his recent trip to Queensland where he finished a game second in the Listed Glasshouse over 1400m at the Sunshine Coast. This is a stronger field but he will be positioned in the first pair from the start under favourable conditions, giving him every chance to add to his impressive Rosehill record that includes two wins and two placings from four starts over this trip.
TRIAL WATCH REPORT
NOTED TRIAL RUNNERS – July 22-25
ROSEHILL SATURDAY: Super Oasis (R2); Special Reward (R4); Glenall (R4); Time To Reign (R4); Loveseat (R5); Dancing Gidget (R6); Girl Tuesday (R7); Mugatoo (R7)
ROSEHILL July 17: Group winner TIME TO REIGN added another chapter to the saga that is his see-sawing career, bouncing back from his first-up failure to record a routine front running heat win over 1030m in average time (65.68; 35.97). There will be an expectation to see him perform when next produced.
GOSFORD SATURDAY: Bondi Blue (R1); Hurt Money (R1); The Face (R1); Ticket To Ride (R1); Absolute Legend (R2); Castlecomer (R5); Solar Apex (R5); Bobby Dazzler (R8)
ROSEHILL July 17: The 2YO heats over 900m featured another impressive win by unraced THE FACE (55.59; 34.91). He is unbeaten in trials and there should be a queue forming waiting to see where he kick off his career. CASTLECOMER (56.70; 35.53) was another 2YO heat winner to make an impression.
RANDWICK July 10: The 2YO heats created the most interest with TICKET TO RIDE among the winners with race experience to stand out. The unraced 3YO maiden ABSOLUTE LEGEND is ready to perform judging by the style of his heat win.
RECENT TRIAL WATCH WINNERS: Destination; On The Lead; Redoute's Image; Yardstick; Blesk; Madam Legend; Off Shaw; War Weapon; Last Chance Dance; Nags To Riches, Escaped; Lewis; North Pacific; Two Big Fari; Bravado; In Lighten Me; Celandine; Smart Image.
BLACKBOOK REPORT
Eligible Blackbook Runners – July 25
ROSEHILL: Birth Of Venus (R5); Academy (R6); Travest (R6); Taikomochi (R7); Order Again (R7); Zaniah (R9)
DOOMBEN: Country Showgirl (R2)
CAULFIELD: No Say In It (R1); Chassis (R5); Double You Tee (R8)
MORPHETTVILLE: Knowles (R7)
TOOWOOMBA: Country Showgirl (R4)
EMERALD SUNDAY: Manila Miss (R2)
Blackbookers – Selected July 18
(Follow for next 3 starts)
BLACK MAGNUM: Tragedy beaten.
EMERALDS: Leader bias made her task near impossible.
MONTEFILIA: Sure to appreciate longer trips.
SOUTH PACIFIC: Genuine stayer. Holds scope for improvement.
SUNDAY SASSY: Watch for this filly in her right class.
RECENT BLACKBOOK WINNERS: Zourhea; Maddi Rocks; Creedence; Inanup; Krone; Sixties Groove; Frankely Awesome; Sure Knee; Viridine; Harbour Views; Tyzone; Vassilator; Knight Mariner; Crimson Ace.