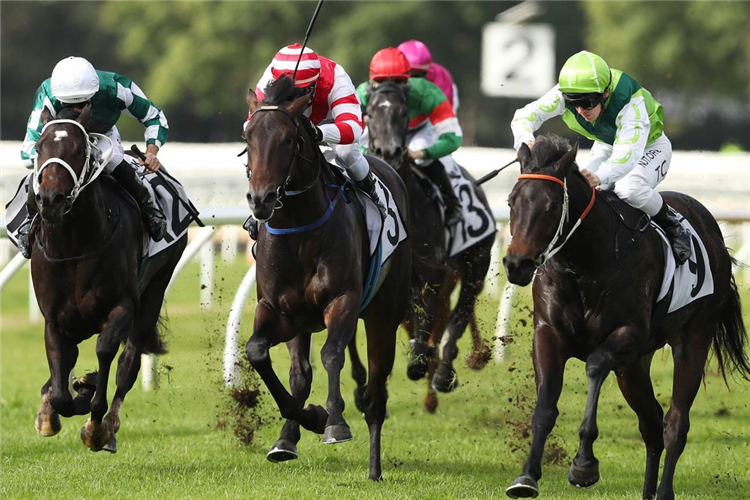 WARWICK FARM July 29
RACE 5: (8) Herzegovina (Value)
RACE 6: (11) Lexi's Choice (Value)
RACE 7: (11) Front Money
RACE 1: 2-1-8-5
RACE 2: 5-7-1-10
RACE 3: 3-7-2-8
RACE 4: 4-3-1-9
RACE 5: 8-5-2-11
RACE 6: 12-3-5-1
RACE 7: 11-4-2-7
TRIAL WATCH REPORT
NOTED TRIAL RUNNERS – July 29
WARWICK FARM: Quatum (R1); Rathvilly Miss (R1); Invincible Dash (R2); Carluca (R5)
HAWKESBURY THURSDAY: In Flanders (R6); More Joie (R6); Torun (R6); Quatum (R6); Belle Of Clonmel (R7)
WYONG FRIDAY: More Joie (R4); Eye See Things (R4)
GOULBURN FRIDAY: Belle Of Clonmel (R6); Bigger Than Thorn (R6)
RANDWICK SATURDAY: Badoosh (R1); Cinquedea (R3); Sir Plush (R3); Emanate (R4); Juan Diva (R4); Single Bullet (R7); Grimoire (R7); Sangria (R7); Miss Redoble (R9)
RECENT TRIAL WATCH WINNERS: Dancing Gidget; Eduardo; Mugatoo; Castlecomer; The Face; Destination; On The Lead; Redoute's Image; Yardstick; Blesk; Madam Legend; Off Shaw; War Weapon; Last Chance Dance; Nags To Riches, Escaped; Lewis; North Pacific; Two Big Fari.
BLACKBOOK REPORT
Blackbookers – Selected July 25
(Follow for next 3 starts)
BRAVADO: Likely type for longer distances.
HE'S A HOTSHOT: Ready for the right race midweek.
SWORD OF MERCY: Honest filly suited against own sex.
RICH HIPS: Sure to appreciate step up to 1400m.
SHE SHAO FLY: Suited by longer in her right class.
GETYOURGREYON: Strong return under difficult conditions.
RECENT BLACKBOOK WINNERS: Chassis; Zourhea; Maddi Rocks; Creedence; Inanup; Krone; Sixties Groove; Frankely Awesome; Sure Knee; Viridine; Harbour Views; Tyzone; Vassilator.