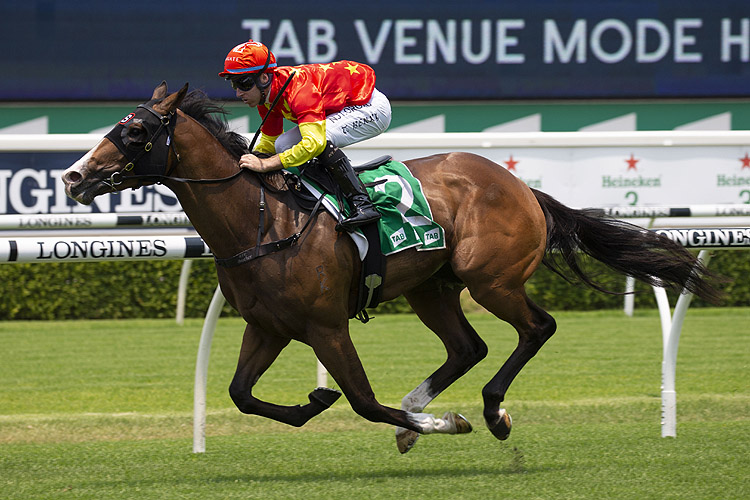 CANTERBURY August 19
RACE 5: (11) Sauvestre (EW)
RACE 7: (8) Pressure (EW)
RACE 1: 1-3-4-5
RACE 2: 3-2-6-8
RACE 3: 6-5-7-1
RACE 4: 8-2-7-6
RACE 5: 7-4-10-5
RACE 6: 11-4-12-3
RACE 7: 8-5-3-1
TRIAL WATCH REPORT
NOTED TRIAL RUNNERS – August 19-20
CANTERBURY: Sacred Captain (R1); Big Angel (R2); Phemonoe (R4); Forbidden Love (R4); Strike (R5); Aim (R6); Celer (R6); General Soho (R6)
HAWKESBURY THURSDAY: Come Si Bella (R1); Russbuss (R3); Princess Betty (R3); Who Shot Maggie (R4); Initiation (R4); Let It Pour (R4); Princess Glamour (R4); Chianti (R5); Exotic Ruby (R5); Toryjoy (R7); Aspect Ratio (R8); Ruby Tuesday (R8); Bethencourt (R8)
RECENT TRIAL WATCH WINNERS: Savatiano; North Pacific; All Saints'Eve; Hard Faith; Rifles; Home Of The Brave; Skymist; Anders; Media Starguest; Bigger Than Thorn; Torun; Quatum; Dancing Gidget; Eduardo; Mugatoo; Castlecomer.
BLACKBOOK REPORT
Eligible Blackbook Runners - August 20
HAWKESBURY THURSDAY: Dismissal (R1); Carif (R7); Savacool (R7)
Blackbookers – Selected August 15
(Follow for next 3 starts)
AGREEABLE: Shaping as a quality filly.
CASCADIAN: Set for another good campaign.
MASKED CRUSADER: Big talent. Best still ahead of him.
ANGEL OF TRUTH: Going well for new stable.
RONDINELLA: Strong start to her spring program. Classy mare.
IMPASSE: Should improve with this run behind him.
DREAM MASTER: Worked hard first-up. Fitter next time.
RECENT BLACKBOOK WINNERS: Behemoth; Taikomochi; Badoosh; Getyourgreyon; Emeralds; Chassis; Zourhea; Maddi Rocks; Creedence; Inanup; Krone; Sixties Groove; Frankely Awesome; Sure Knee; Viridine; Harbour Views; Tyzone.