RANDWICK August 22
RACE 3: (4) Kaapfever (Value)
RACE 5: (10) Roheryn (EW)
RACE 6: (6) Adelong
RACE 7: (2) The Bostonian (EW)
RACE 9: (14) Valdostana (EW)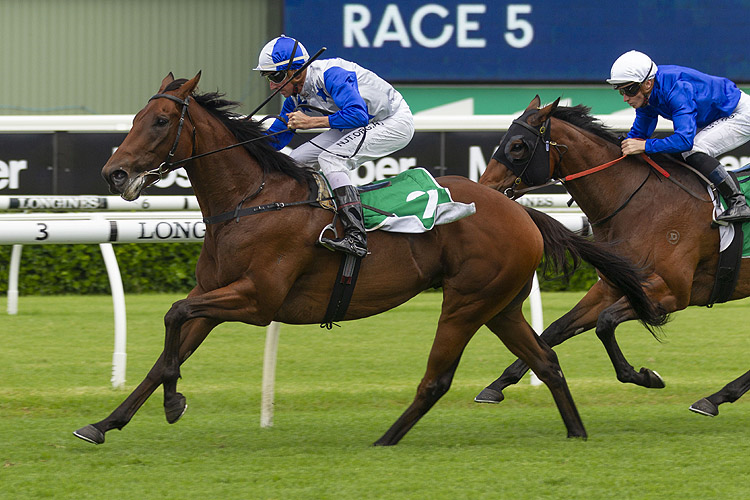 RACE 1: 6-2-4-1
RACE 2: 15-14-4-10
RACE 3: 4-2-9-5
RACE 4: 3-1-5-2
RACE 5: 10-5-8-11
RACE 6: 6-1-5-9
RACE 7: 2-13-7-14
RACE 8: 8-11-16-10
RACE 9: 14-8-9-11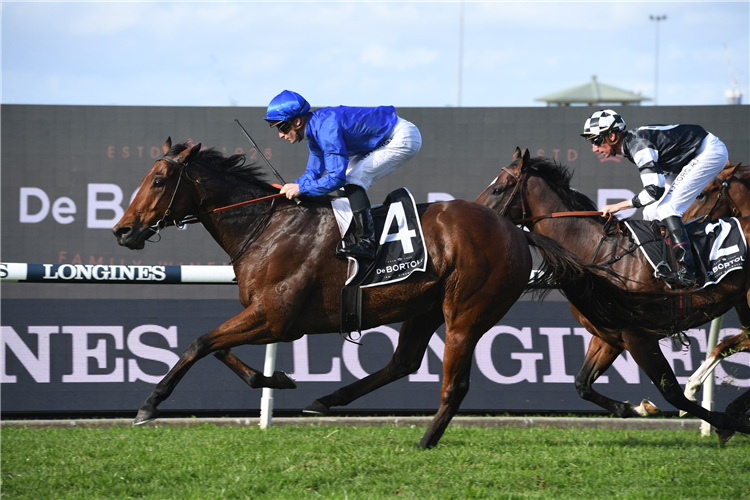 OONEE VALLEY August 22
RACE 3 (3) Dirty Thoughts (EW)
RACE 5: (5) Global Gift (EW)
RACE 7: (3) Dexelation (EW)
RACE 9: (6) Polly Grey
RACE 6: 1-4-8-9
RACE 7: 3-7-15-10
RACE 8: 10-4-1-8
RACE 9: 6-5-12-7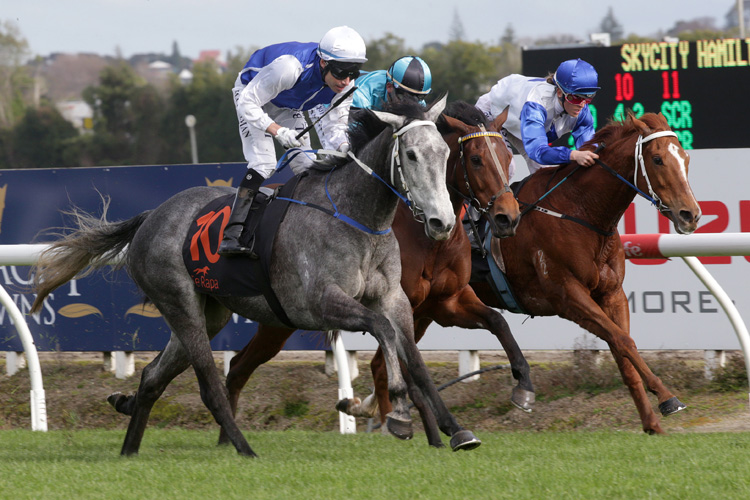 RANDWICK MULTI PARLAY
RACE 5 (10) ROHERYN: He can be a box of chocolates because you never quite know what you are going to get from him but if he is ever going to make his mark in Group company this is his chance. Best when fresh, he won first-up over 1100m at Rosehill in June before he ran subsequent G2 winner Eduardo to a head over the same course and distance at his last start on July 25. Put in a strong tick over trial effort behind Bivouac at Hawkesbury last Monday that ensures he has a fitness edge on his rivals, being the only runner in this field to have raced in the last seven weeks. He's also won twice over 1200m at Randwick and with the drop to the limit weight is set to add that record.
RACE 6 (6) ADELONG: Rose through the ranks with an impressive sequence of 1100m wins late last season, ending with an BM88 victory at Rosehill where she beat the talented Inanup, form that has really stood up this season. She has suffered only two losses in eight starts and her recent trial win at Randwick showed she is primed to go on with it. Expect Tim Clark to take advantage of her light weight and use her natural pace to dictate the terms.
RACE 7 (2) THE BOSTONIAN: It's a crack wfa field but the conditions are perfect for this top class Kiwi who already has three G1 wins in Australia to his credit including the Canterbury Stakes over 1300m at this course when resuming on a soft track in March. He's won six of his seven first-up assignments, boasts seven wins on affected tracks (5 soft; 2 heavy) and nine of his 10 wins have been from 1200m to 1600m. After an easy trial in NZ early this month he has come up with the right draw as the rails gate should see him land in the box seat with the drop on the leaders.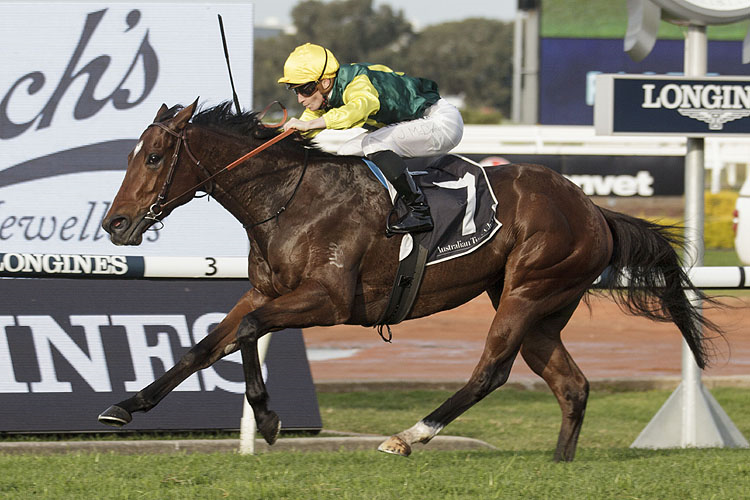 TRIAL WATCH REPORT
NOTED TRIAL RUNNERS – August 21-23
TAREE FRIDAY: Sharpay Ruler (R3); Henschel (R4); Bandahara (R8)
RANDWICK SATURDAY: Dame Giselle (R4); Thermosphere (R4); See You Soon (R4); Fall On A Star (R4); Le Romain (R5); Special Reward (R5); Funstar (R5); Signore Fox (R5); Sweet Deal (R6); Evalina (R6); Yamazaki (R6); Adelong (R6); Fierce Impact (R7); Kolding (R7); Master Of Wine(R7); Star Of The Seas (R7); Verry Elleegant (R7); Con Te Partiro (R7); Zebrowski (R7); Fun Fact (R8); Think It Over (R8); Yonkers (R8); Knickpoint (R9); Bartley (R9)
RANDWICK August 14: A select session of three heats over 850m for the black type horses held over from August 11 to give these classy performers the benefit of a grass surface.
Heat 1 (50.51; 34.18): FIECE IMPACT had an easy time of it finishing off nicely for third while KOLDING went around at his leisure out the back and only started to get into his work in the last 100 metres.
Heat 2 (50.46; 33.69): The good mare CON TE PARTIRO made an impression sharing the lead from the start and holding her ground well all the way to the line for a strong second. BRANDENBURG's third was also a good effort as he could have taken a hand in the finish if put under more pressure. Really liked the way STAR OF THE SEAS is going in his trials. His easy fourth with plenty to offer was another indication that he is in good form for the start of his spring prep. SWEET DEAL is usually on the pace in her trials but she was not asked to compete in this heat. She was given a very easy time dropping to the rear and working home under no pressure.
Heat 3 (50.01; 33.83): INVICTUS SALUTE was running from the start and was put under a ride to get the upper hand late in the fastest of the three heats The good filly DAME GISELLE worked to the line nicely for third but the eye catcher came from SEE YOU SOON (4th) making up several lengths under a quiet ride and looking strong through the line.
GOSFORD AUGUST 12: Not an ideal morning for trials as the track presented difficult sloppy conditions with a loose surface. DREAMFORCE looked uncomfortable in the conditions with his effort to finish fourth below what we usually get from him in trials
ROSEHILL August 4: A big day out for the Waller stable with a host of his top guns warming up for their spring campaigns. The black type heat over 1000m on the course proper saw Bjorn Baker's honest grey FUN FACT set the pace and extend smoothly to score a soft 2.3 lengths win but most eyes were on VERRY ELLEEGANT (4th) working to the line for fourth under no pressure and a couple of lengths clear of stablemates FUNSTAR (6th).
NEWCASTLE SATURDAY: Lord Olympus (R1); O'Mudgee (R4)
WARWICK FARM August 7: The maiden heats produced some notable performances in testing conditions. O'MUDGEE was responsible for the fastest overall 1200m heat win (73.44; 35.98) but his closing sectional was slow.
TAREE SUNDAY: Express Award (R1); Midland (R1); Miss Fox (R8)
GOSFORD August 12; A maiden to take the eye was the lightly raced MIDLAND. He was a comfortable winner in the fastest of the six 800m heats (49.77; 35.43).
NOWRA SUNDAY: Parachuter (R4); Patrolling (R5)
WARWICK FARM August 7: A maiden to make an impression in the shorter heats was the 806m heat winner PARACHUTER (47.84; 33.85),
RECENT TRIAL WATCH WINNERS: Sharpay Ruler; Chianti; Forbidden Love; Savatiano; North Pacific; All Saints' Eve; Hard Faith; Rifles; Home Of The Brave; Skymist; Anders; Media Starguest; Bigger Than Thorn; Torun; Quatum; Dancing Gidget.
BLACKBOOK REPORT
Eligible Blackbook Runners - August 22
RANDWICK SATURDAY: Philizzy (R4); Hybrid Theory (R4); Zaniah (R6); Imaging (R7); Master Of Wine (R7); Niccanova (R7); Zebrowski (R7); Cutadeel (R8); Masaff (R8); Kinane (R8); Icebath (R9)
MOONEE VALLEY: Sword Of Mercy (R2); Five Kingdom (R9)
RECENT BLACKBOOK WINNERS: Savacool; Behemoth; Taikomochi; Badoosh; Getyourgreyon; Emeralds; Chassis; Zourhea; Maddi Rocks; Creedence; Inanup; Krone; Sixties Groove; Frankely Awesome; Sure Knee; Viridine; Harbour Views; Tyzone.
Blackbookers – Selected August 15
(Follow for next 3 starts)
AGREEABLE: Shaping as a quality filly.
CASCADIAN: Set for another good campaign.
MASKED CRUSADER: Big talent. Best still ahead of him.
ANGEL OF TRUTH: Going well for new stable.
RONDINELLA: Strong start to her spring program. Classy mare.
IMPASSE: Should improve with this run behind him.
DREAM MASTER: Worked hard first-up. Fitter next time.