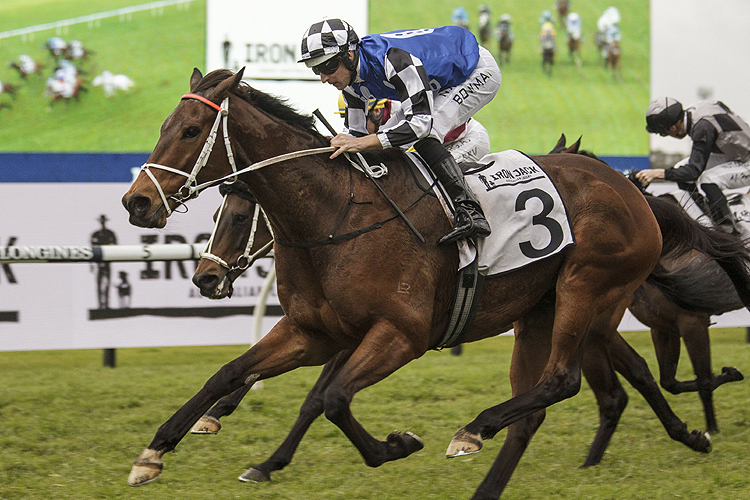 ROSEHILL – August 29
RACE 4: (7) Pressure (Value)
RACE 6: (4) Sangria
RACE 7: (7) Achiever (EW)
RACE 8: (3) Mugatoo
RACE 9: (7) Prime Candidate (EW)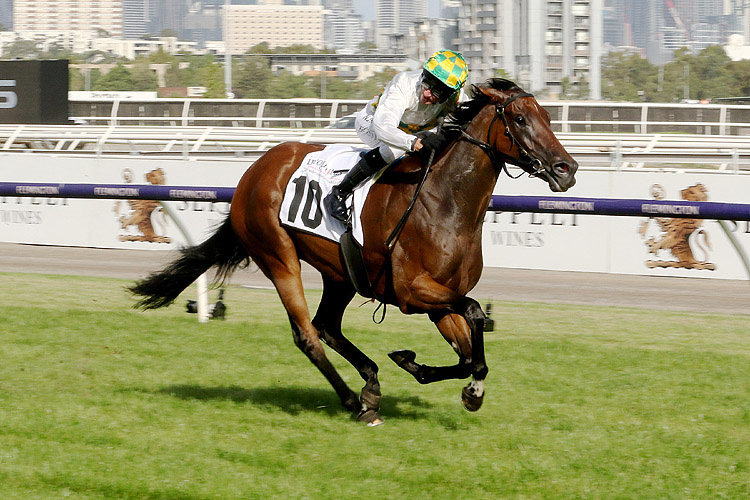 RACE 1: 10-3-1-5
RACE 2: 2-5-1-4
RACE 3: 10-8-4-9
RACE 4: 7-1-2-11
RACE 5: 1-5-3-2
RACE 6: 4-3-1-7
RACE 7: 7-4-2-8
RACE 8: 3-14-11-4
RACE 9: 7-1-8-3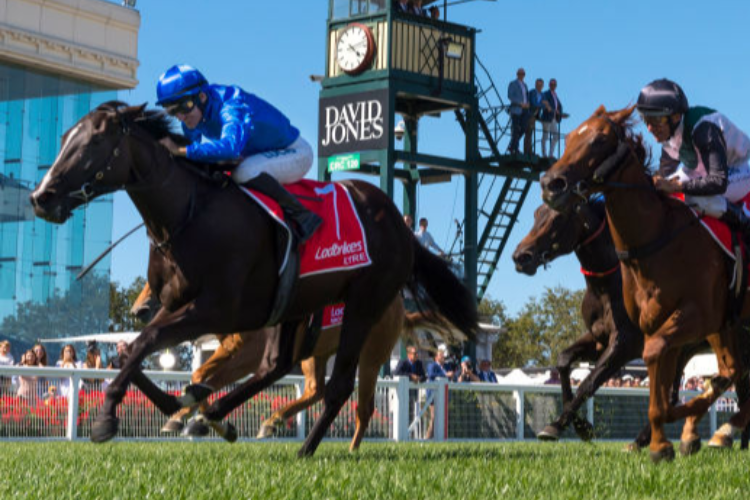 CAULFIELD – August 29
RACE 4: (7) I Am Superman (EW)
RACE 6: (14) Lyre (EW)
RACE 8: (14) Game Keeper (EW)
RACE 4: 7-4-8-10
RACE 5: 3-7-4-5
RACE 6: 14-6-12-13
RACE 7: 10-11-1-3
RACE 8: 14-11-16-8
RACE 9: 7-9-13-10
RACE 10: 12-1-3-8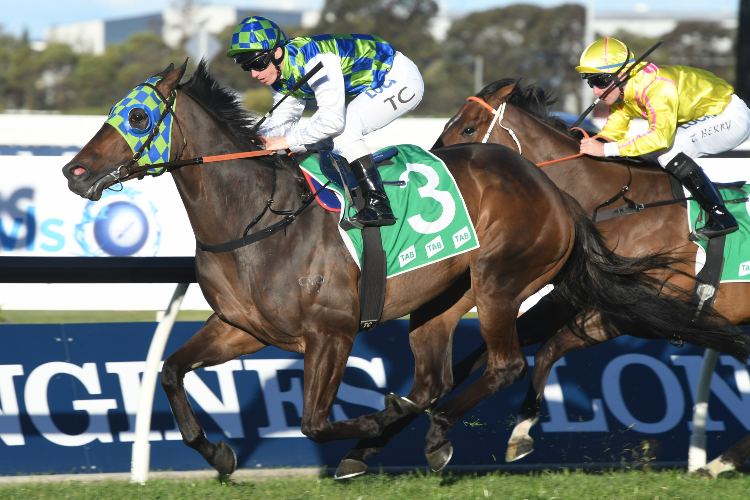 ROSEHILL MULTI
RACE 6 (4) SANGRIA: Be prepared for some big form reversals as we haven't had a good track for a Saturday meeting in Sydney since March, making this card a trap if you want to rely on recent winter form on the seriously affected tracks. This mare is a case in point as she didn't go a yard in the heavy when she resumed at Randwick last month despite being well fancied after a fast trial win. She has since gone back to the trials where she again showed her natural speed to lead by a big space and win eased down from Wednesday's Randwick winner In Lighten Me. Her four wins from just nine starts have come on Good 4 and Soft 5 surfaces including a Listed win over 1100m at Flemington in March. Well placed in this class on that form.
RACE 8 (3) MUGATOO: This UK import has really made an impact in his brief Australian career, winning four of his six starts from 1500m to 2000m plus a 2400m placing in the G2 Manion Cup in the autumn. Showed his versatility to win the Listed Winter Challenge first-up over 1500m at this course five weeks ago and an excellent trial win at Gosford on August 12 has him ready to step up to this more suitable distance. Gives the impression he can rise to greater heights through this campaign.
RACE 9 (7) PRIME CANDIDATE: Ready to win after two placings from three starts, all in this class at Rosehill on soft and heavy surfaces, since he resumed in late June. Obviously he needs the firmer ground as his record of four wins and two placings from seven starts on good tracks clearly demonstrates. With that in mind he's been kept fresh since his last placing in this class five weeks ago waiting for improved conditions with an easy trial placing on August 18 ensuring he is on the mark for this event where he will take running down as he maps as the obvious leader.
TRIAL WATCH REPORT
NOTED TRIAL RUNNERS – August 28-30
ROSEHILL SATURDAY: She's Ideel (R1); Nimalee (R1); Mamaragan (R5); Peltzer (R5); Every Rose (R5); Osamu (R5); Sangria (R6); Mugatoo (R8); Frankely Awesome (R8); Herengawe (R8); Something Fast (R9); Entente (R9); Animate (R9)
CAULFIELD SATURDAY: I Am Superman (R4); Missile Mantra (R10); Madam Rouge (R10)
KEMBLA GRANGE SATURDAY: Loveland (R2); Willinga Panache (R2); The Graces (R2); Splendiferous (R2); Accolade (R3); Wicked Willy (R6); Night Witches (R7)
WYONG SUNDAY: Loveland (R4); The Graces (R4); Archery Butts (R7); Aspect Ratio (R8); Wicked Willy (R7); Miss Fox (R7); Bring Glory (R7);
MUDGEE SUNDAY: Do Not Disturb (R8)
TRIAL POINTERS
ROSEHILL August 18: The first open heat over 900m on the inside grass were won by the fast mare SANGRIA (56.31; 35.78). She was too brilliant over the short trip, leading by several lengths before she was eased down to coast to the line. A highlight was the clash of the rising stars PELTZER and DOUBTLAND in the open 3YO heat over 900m. All honours went to the unbeaten PELTZER as he was always in control dictating the pace, going to the line with plenty in reserve for a soft win in a slow 55.91 (35.26). DOUBTLAND came off the bit at the 350m and was put under a ride to find the line, doing his best work late to get third in an effort that will certainly improve his fitness. In the 900m maiden heats there was a smart win by good prospect WILLINGA PANACHE (56.82; 35.,82),
RANDWICK August 14: Top colt Farnan led to win the slowest of the three select heats (50.51; 34.18) from another star colt MAMARAGAN by a half length. The runner-up was equally as good and worked well within himself without being asked to put any pressure on the winner.
GOSFORD August 12: The standout was the strong win by the classy MUGATOO in the 1200m open heat where he worked well within himself and handled the conditions confidently for a soft one length win The Irish import has already built an impressive record in Australia and is set to rise to greater heights in the spring. Stablemate FRANKELY AWESOME also worked strongly to finish second.
RANDWICK August 11: The lightly raced 6YO SOMETHING FAST - five wins from only 10 starts - was very good tracking deepest all the way to record a narrow but unextended win. He didn't come up in the autumn but this effort indicates he can return to the impressive winning form he displayed late last year. Certain we are yet to see the best of Irish import I AM SUPERMAN and should not have to wait long after he showed his class to win the only 1250m heat with authority, surging to the line with a lot in reserve. His two recent trials leave no doubt that he has improved since his first Australian prep last season.
WARWICK FARM July 24: Gimcrack Stakes winner EVERY ROSE did not come up in the autumn but looks back on track after winning her 791m heat in fast time (46.67;33.53). It was good to see her settle behind the leader and while the margin wasn't big she went to the line with plenty in hand.
RECENT TRIAL WATCH WINNERS: Let It Pour; In Lighten Me; Plaquette; Commanding Missile; Patrolling; Parachuter; Midland; Verry Elleegant; Sweet Deal; Dame Giselle; Lord Olympus; Sharpay Ruler; Chianti; Forbidden Love; Savatiano.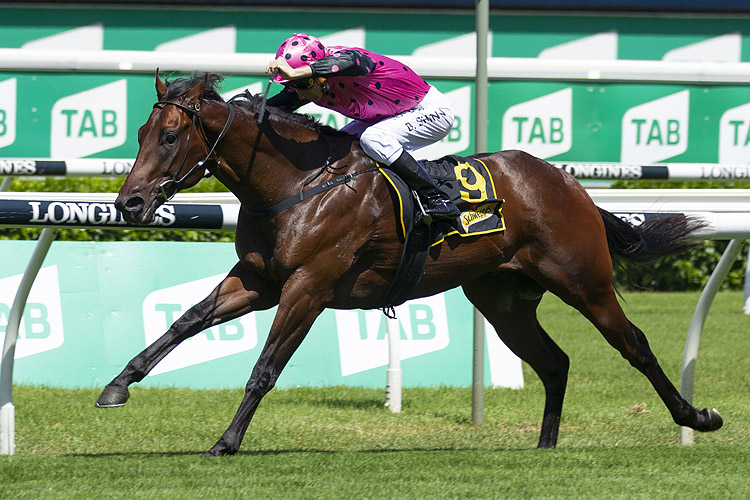 BLACKBOOK REPORT
Eligible Blackbook Runners – August 29
ROSEHILL: Vegas Jewel (R1); Etheridge (R4); Mamaragan (R5); Black Magnum (R6); Rondinella (R8)
CAULFIELD: Laburnum (R3); Superstorm (R6); Lyre (R6); Plein Ciel (R8); Game Keeper (R8); Cascadian (R9); Mystic Journey (R9); Princess Jenni (R9); She Shao Fly (R10)
EAGLE FARM: Smartedge (R5)
WYONG SUNDAY: Etheridge (R6)
SUNSHINE COAST SUNDAY: Dream Master (R5)
SALE SUNDAY: Gennady (R8)
NEWCASTLE TUESDAY: Bravado (R7)
RECENT BLACKBOOK WINNERS: Savacool; Behemoth; Taikomochi; Badoosh; Getyourgreyon; Emeralds; Chassis; Zourhea; Maddi Rocks; Creedence; Inanup; Krone; Sixties Groove; Frankely Awesome; Sure Knee; Viridine.
Blackbookers – Selected August 22
(Follow for next 3 starts)
STAR OF THE SEAS: Could get his G1 in the Epsom.
LOOKS LIKE ELVIS: Luckless. Best over more ground.
NEW KING: Looking for 2000m.
PROBABEEL: Class act. Back in fine form.
BETCHA FLYING: Suited against own sex.
YONKERS: Set for a good campaign.
THINK IT OVER: WIll appreciate a longer trip.