WARWICK FARM September
RACE 2: (8) Newsreader (EW)
RACE 5: (5) Plaquette (EW)
RACE 6: (9) Night Witches (EW)
RACE 7: (7) Phemonoe (EW)
RACE 1: 4-7-11-1
RACE 2: 8-7-5-2
RACE 3: 6-2-7-1
RACE 4: 2-6-1-7
RACE 5: 5-6-4-11
RACE 6: 9-8-11-12
RACE 7: 7-15-9-12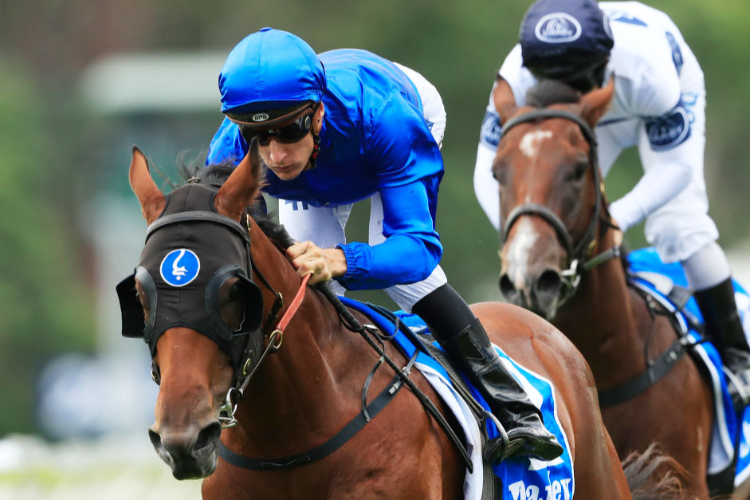 TRIAL WATCH REPORT
NOTED TRIAL RUNNERS – September 16
WARWICK FARM: Deniki (R2); Fastconi (R2); Newsreader (R2); Dear Sibling (R2)
DENIKI (Mark Newnham); This impressive Not A Single Doubt filly was highlighted when she won a Randwick trial on August 4 and she was again a star performer, maintaining her unbeaten record in three trials since she last raced in March. She is possessed with brilliant natural speed and was able to lead clearly before sprinting to the line under a hold for a soft 5.5 lengths win in 46.44 (33.45) with plenty up her sleeve. Trial watchers are getting impatient waiting for her return.
KEMBLA GRANGE THURSDAY: American Salute (R3); Fastconi (R4); Long Weekend (R4); Hirondelle (R5); Bethencourt (R6)
NEWCASTLE FRIDAY: Namazu (R2); Fall On A Star (R3); Rare Episode (R4); Quackjerjack (R5)
CANBERRA FRIDAY: Arctic Thunder (R5)
RANDWICK SATURDAY: Bound To Win (R1); Montefilia (R4); Fall On a Star (R4); Cuba (R5); Quackerjack (R5); Star Of The Seas (R6); Bivouac (R7); Classique Legend (R7); Tactical Advantage ((R7); Greyworm (R7); Irish Songs (R7); Standout (R7);
CAULFIELD SATURDAY: Testifier (R2)
RECENT TRIAL WATCH WINNERS: Skye Banner; Haut Brion Her; Fituese; Encountabull; Gytrash; Bombasay; Mr Mosaic; Rocking By; Miss Fox; I Am Superman; Mugatoo; Kimpembe; Let It Pour; In Lighten Me; Plaquette; Commanding Missile; Patrolling.
BLACKBOOK REPORT
Eligible Blackbook Runners – September 16
BENDIGO: Gennady (R6); Sunday Sassy (R7)
RECENT BLACKBOOK WINNERS: Crystal Chief; Savacool; Behemoth; Taikomochi; Badoosh; Getyourgreyon; Emeralds; Chassis; Zourhea; Maddi Rocks; Creedence; Inanup; Krone; Sixties Groove; Frankely Awesome; Sure Knee; Viridine.
Blackbookers – Selected September 12
(Follow for next 3 starts)
RUSSIAN CAMELOT: Poised to be the star of the spring.
DJANGO FREEMAN: Fitter next time. Has the class.
CHERRY TORTONI: Expect him to win a good race.
ARCADIAN QUEEN: Back to form. Should go on with it.
ENTENTE: No luck. Ready to win.
TRENGANNU: Hard watch. Look for a positive riding change.