ROSEHILL September 15
Inside Grass; Good 4
15 Heats – 4 x 1030m (2 Open; 2 Maiden); 11 x 900m (4 Open; 1 3YO; 6 Maiden)
A set that lacked star power but there were some nice performances from likely types for lesser races over the spring carnival.
The notable trial was the first of the open heats over 900m where the highly regarded HARTO passed her barrier test in fine style after her costly loss at Randwick when she reared at the start. This time Nash Rawiller took over from Kerrin McEvoy and he made sure she flew the gates, landing a length in front before he took hold and cuddled her for the rest of the trial to finish a hard held third behind the pacy pair VILLAMI and BELLUCI BABE (53.47; 33.55)
A sharp trial from Villami and Belluci Babe this morning at @rosehillgardens @BBakerRacing @GRyanRacing pic.twitter.com/S3Ci0tAymt

— Sky Racing (@SkyRacingAU) September 14, 2020
HUMAN NATURE clocked the fastest 900m heat win (53.45; 33.90) but the noted efforts came from the classy mares EXHILARATES finishing off strongly for second under a quiet ride after settling back and wide and an unextended third from CALIFORNIA ZIMBOL after tracking the winner. She was not asked for a serious effort at any stage and could have won the trial.
Human Nature (Jay Ford) wins a @rosehillgardens trial on Tuesday over Exhilarates and California Zimbol. @tabcomau @HawkesRacing pic.twitter.com/laVYjkel0r

— Racing NSW (@racing_nsw) September 14, 2020
KEIAI TSUBAKI, a 5YO mare with two provincial wins last year, led for a strong winner in the first of the four 1030m heats (63.41; 35.02) but the eye catcher came from the classy Group winner DAWN PASSAGE working home nicely from three back on the fence for a strong second. COCO BACI and the talented BOTTEGA also impressed in this heat having very easy trials.
So Taken finishes strongly under @mcacajamez to win a @rosehillgardens trial on Tuesday from Invincible Lad and Coruscate. @tabcomau @cwallerracing pic.twitter.com/SJtNvXTxnD

— Racing NSW (@racing_nsw) September 14, 2020
CULTURAL AMNESIA ran them along in the fastest 1050m heat (61.36; 34.36) but the better efforts in this trial came from REGAL STAGE and SO YOU WIN.
The maiden heats featured some worthy efforts from a number of unraced 3YOs including NEVER SECOND, EASIFAR, NEBULA and ELLSBERG.
NOTED TRIALS
XX Exhilarates; California Zimbol; Harto
X Bottega; Coco Baci; Coruscate; Cultural Amnesia; Daksha; Dawn Passage; Deference; Easifar; Ellsberg; Harapan; Human Nature; Irithea; Keiai Tsubaki; Kumasi; Nebula; Never Second; Pandemic; Regal Stage; So Taken; So You Win; Villami; Xylaroo; Yulong Code.
.@mattydunnracing's flashy gelding Snazz 'N' Charm gets the better of Irithea under @mcacajamez in trial 8 this morning pic.twitter.com/hKRzWN9qgx

— Sky Racing (@SkyRacingAU) September 14, 2020
WYONG September 10
Course Proper; Soft 6
10 Heats – 1 x 1200m (Open); 6 x 1000m (3 Open; 3 Maiden); 3 x 845m (1 3YO; 2 Maiden)
Kris Lees followers should be looking forward to the next appearances by promising types GEO, FALL ON A STAR and the unbeaten THE BOPPER.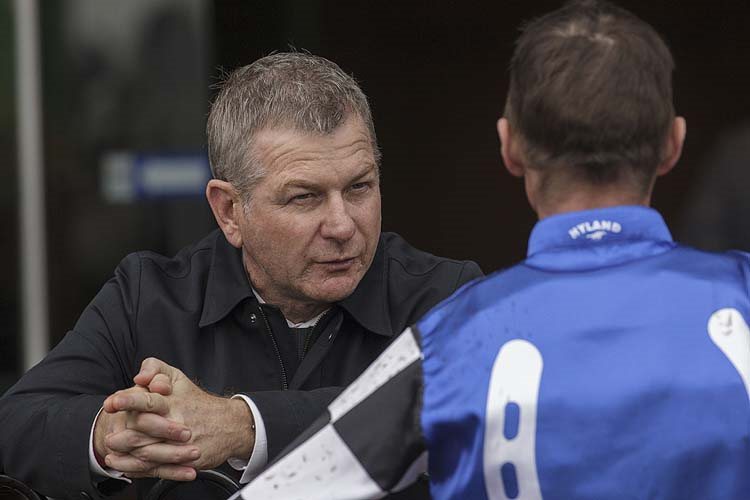 NOTED TRIALS
X Bethencourt; Double Deposit; Fall On A Star; Geo; Holy Reign; Invincible Vision; Jaytees; Knight; The Bopper; Ushindi; Vibrant; Zorocat