CAULFIELD September 19
RACE 5: (13) Thousand Wishes (EW)
RACE 6: (6) Agreeable
RACE 7: (14) Game Keeper (EW)
RACE 8: (13) Pretty Brazen (EW)
RACE 9: (6) Lyre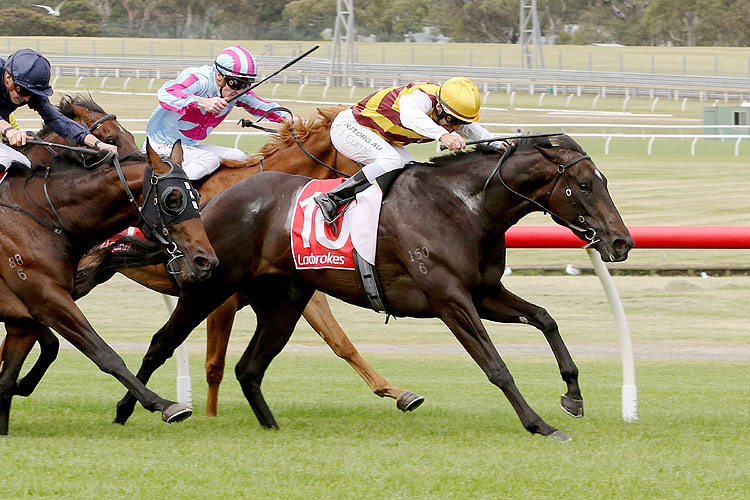 RACE 1: 3-8-2-6
RACE 2: 7-5-6-8
RACE 3: 9-8-10-1
RACE 4: 7-5-6-3
RACE 5: 13-14-3-8
RACE 6: 6-2-4-10
RACE 7: 14-9-12-3
RACE 8: 13-1-4-18
RACE 9: 6-12-7-2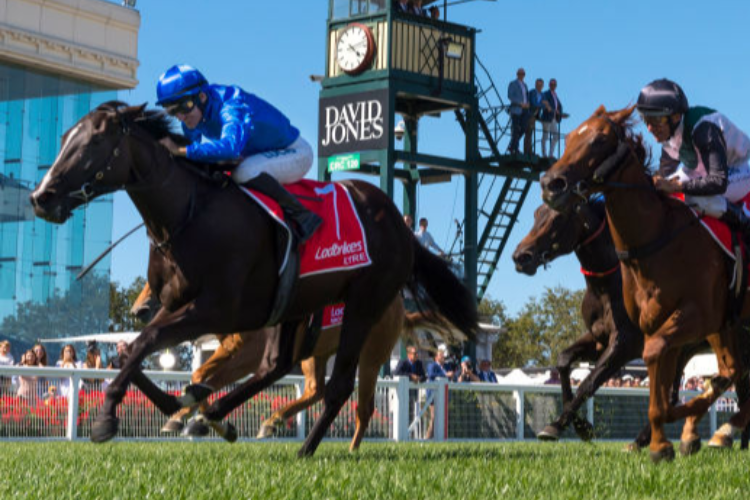 RANDWICK September 19
RACE 1: (6) Zakat (EW)
RACE 3: (10) Cinquedea (Value)
RACE 4: (3) Hungry Heart
RACE 5: (7) Reloaded
RACE 7: (10) Dirty Work (EW)
RACE 8: (9) Shared Ambition (EW)
RACE 9: Criaderas
RACE 1: 6-8-10-11
RACE 2: 15-11-4-8
RACE 3: 10-8-12-4
RACE 4: 3-1-5-8
RACE 5: 7-5-9-2
RACE 6: 6-1-4-3
RACE 7: 10-3-1-7
RACE 8: 9-14-4-16
RACE 9: 9-10-14-12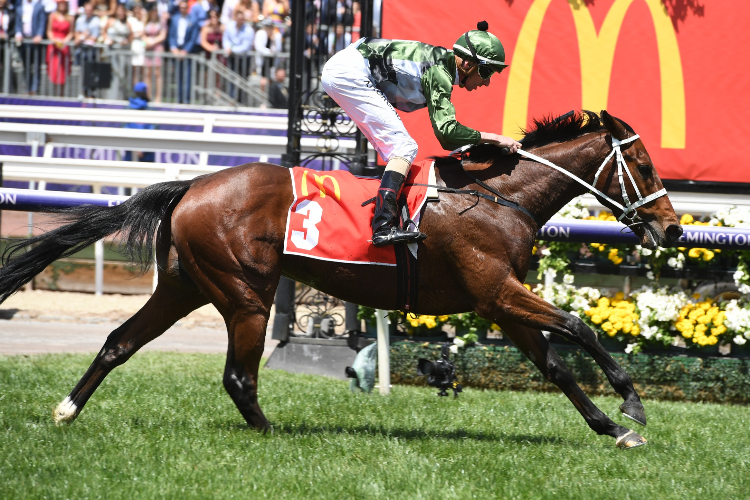 RANDWICK MULTI
RACE 5 (7) RELOADED: He was just short of the top echelon as a 3YO and his return when closing best for third in the G2 Tramway over this course and distance two weeks ago on the back of good trial form was positive proof that he is set to go on with it as a 4YO. Favorably placed and must be hard to beat with his expected improvement.
RACE 8 (9) SHARED AMBITION: It's time it all comes together for this enigmatic import who is yet to fulfil the big potential he displayed in his early Australian wins last spring. Hits this 2000m trip under handicap conditions at the right time after two pass mark lead-up runs plus two trials over shorter trips and he is sure to appreciate the handicap scale carrying 4kg less than his last start under wfa conditions in the Chelmsford Stakes. His wide draw is sticky but we will rely on James Macdonald to do the job.
RACE 9 (9) CRIADERAS: Impressive Lonhro gelding kept his unbeaten record intact with a super first-up win over 1250m on the Kensington track that stamped him as a genuine prospect for better races. Expect him to cope with the rise in class as his acceleration and strength through the line when resuming points to him being even better stepping up to 1400m for .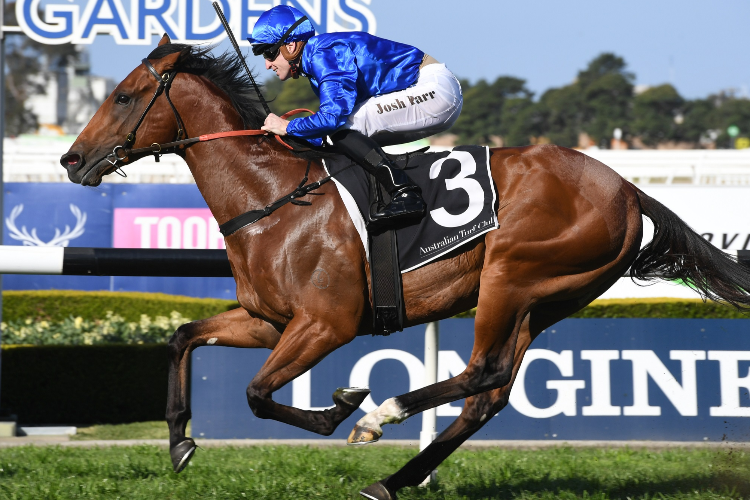 TRIAL WATCH REPORT
NOTED TRIAL RUNNERS – September 19
RANDWICK SATURDAY: Bound To Win (R1); Montefilia (R4); Fall On a Star (R4); Cuba (R5); Star Of The Seas (R6); Bivouac (R7); Classique Legend (R7); Tactical Advantage ((R7); Greyworm (R7); Irish Songs (R7); Standout (R7)
NEWCASTLE SATURDAY: Social Distancing (R2); Zorocat (R3); Jaytees (R3); Faethm (R6); Iciafox (R6); Ushindi (R6); Holy Reign (R8)
TRIAL POINTERS
RANDWICK September 8: BIVOUAC was the star attraction and lived up to his reputation with a classy win in his 1050m heat (63.63; 33.59), notably running the fastest closing sectional of the seven 1050m heats. He could have improved on his overall time as he had plenty in reserve after travelling strongly in second before taking charge turning for home under a big grip from Hugh Bowman. With two strong trials under his belt he looks in great order for the start of his Everest campaign.
NEWCASTLE August 26: CLASSIQUE LEGEND didn't disappoint as he controlled his four horse heat over 800m on the course proper, Kerrin McEvoy sitting outside the lead then allowing the big striding grey to forge away in the closing stages for a soft win. TACTICAL ADVANTAGE trialled equally as well sitting on the back of the winner all the way and never asked to extend at any stage.
ROSEHILL August 18: A blackbook effort came from the classy STANDOUT after he settled last before circling the field to pull his way to the front turning for home. He could have won the heat easily but Nash Rawiller had him in a vice over the last 200m, holding him down to finish third.
RECENT TRIAL WATCH WINNERS: Arctic Thunder; Long Weekend; Deniki; Skye Banner; Haut Brion Her; Fituese; Encountabull; Gytrash; Bombasay; Mr Mosaic; Rocking By; Miss Fox; I Am Superman
BLACKBOOK REPORT
Eligible Blackbook Runners – September 19
RANDWICK SATURDAY: Single Bullet (R1); Think It Over (R3); Across Dubai (R3); Cinquedea (R4); Hungry Heart (R4); Montefilia (R4); Probabeel (R5); Avilius (R6); Imaging (R6); Star Of The Seas (R6); Angel Of Truth (R8); Zebrowski (R8); Rondinella (R8); Girl Tuesday (R8).
CAULFIELD SATURDAY: Agreeable (R6); Orderofthegarter (R7); Game Keeper (R7); Kinane (R7); Cascadian (R8); Superstorm (R8); I Am Eloquent (R9); Lyre (R9)
GOLD COAST SATURDAY: Dream Master (R6); Slow Hands (R9)
MORPHETTVILLE SATURDAY: Kemalpasa (R8)
WYONG TUESDAY: Ballistic Lover (R3)
RECENT BLACKBOOK WINNERS: Rock; Crystal Chief; Savacool; Behemoth; Taikomochi; Badoosh; Getyourgreyon; Emeralds; Chassis; Zourhea; Maddi Rocks; Creedence; Inanup
Blackbookers – Selected September 12
(Follow for next 3 starts)
RUSSIAN CAMELOT: Poised to be the star of the spring.
DJANGO FREEMAN: Fitter next time. Has the class.
CHERRY TORTONI: Expect him to win a good race.
ARCADIA QUEEN: Back to form. Should go on with it.
ENTENTE: No luck. Ready to win.
TRENGANNU: Hard watch. Look for a positive riding change.