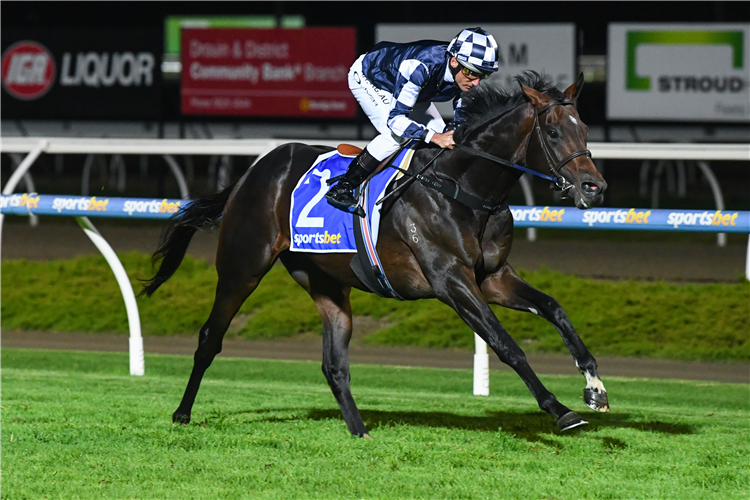 CAULFIELD October 10
RACE 3: (6) Windstorm
RACE 5: (10) Diamond Effort (EW)
RACE 9: (13) Junipal (EW)
RACE 10: Gallic Chieftain (EW)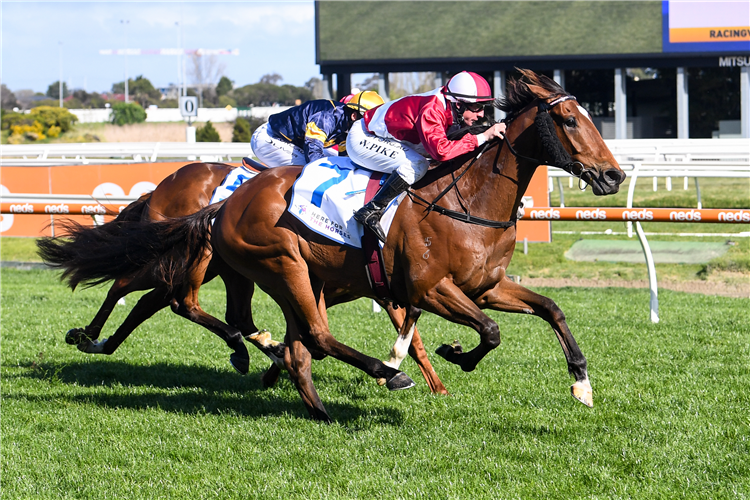 RACE 1: 2-12-7-13
RACE 2: 6-3-4-1
RACE 3: 6-7-4-2
RACE 4: 4-7-1-8
RACE 5: 10-4-8-3
RACE 6: 6-2-5-1
RACE 7: 1-3-4-5
RACE 8: 3-2-9-1
RACE 9: 13-15-7-9
RACE 10: 10-3-9-8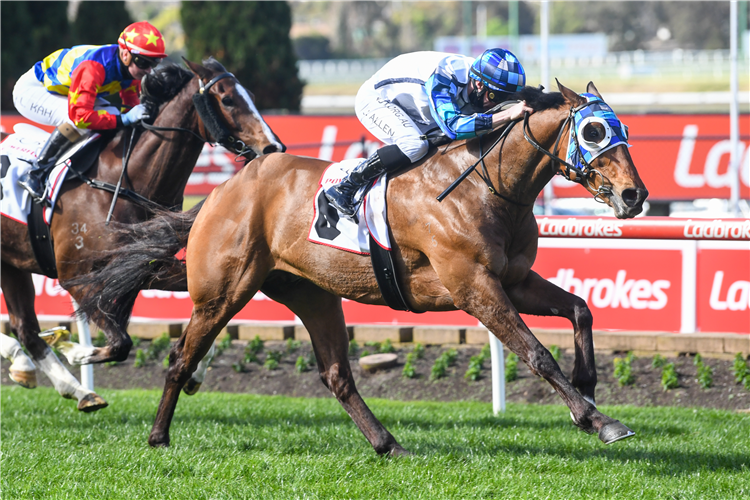 RANDWICK October 10
RACE 3: (9) Criaderas
RACE 4: (12) Quintessa (EW)
RACE 7: (10) Wertheimer (Value)
RACE 8: (13) Nudge (EW)
RACE 9: (10) Hulk (EW)
RACE 1: 4-10-2-3
RACE 2: 1-2-4-3
RACE 3: 9-3-8-1
RACE 4: 12-8-6-4
RACE 5: 2-5-3-4
RACE 6: 1-7-2-3
RACE 7: 10-13-1-3
RACE 8: 13-2-10-9
RACE 9: 10-11-4-5
RANDWICK MULTI
RACE 3 (9) CRIADERAS: It's all about the potential of this talented Lonhro 4YO after he lost his unbeaten record at his fourth start when he gave up too much start over this course and distance three weeks ago before rocking home for an impressive half length third. This time he faces a rise in class but that is countered by his big drop in weight from 57kg to 52.5kg and if he can keep the leaders in sight he has the sprint to get home over the top of them.
RACE 7 (10) WERTHEIMER: It's that time of the spring when fast improving 3YOs come to the fore over untried distances. This lightly-raced NZ-bred gelding by Tavistock is the right fit as he is from a stable known for its success with classic types and they clearly have him on the right path after luckless runs in his last two Melbourne outings. His last start sixth in the Derby Trial over 1800m at Flemington was a real eye catcher as he was last behind a wall of horses and was going sideways from the 400m to the 200m to get clear running before closing impressively to be beaten only two lengths. On that effort he will relish 2000m and suspect he will stay the trip better than most in this shallow field.
RACE 8 (13) NUDGE: In a wide open race with a host of chances I am happy to gamble on this mare being ready to go to a new peak with the vital addition of blinkers for her third run back from a spell. Her two efforts since resuming at Rosehill over 1200m and 1500m have been excellent with her last start sixth against all comers in the G2 Shannon Stakes a fine trial for the return to her own sex after she was held up late and went through the line with plenty to offer. The Shannon form held up well in the Epsom last week, she has a good draw and is suited by the weight scale.
TRIAL WATCH REPORT
Noted Trial Runners – October 10-11
RANDWICK SATURDAY: On The Lead (R2); Quintessa (R4); Flit (R6); Dawn Passage (R6); Surreal Step (R6); Missybeel (R8); Blazing Miss (R9); Superium (R9); Plaquette (R9)
CAULFIELD SATURDAY: Archedemus (R3); Exhilarates (R4)
KEMBLA GRANGE SATURDAY: Yugosphere (R1); Petangili (R1)
PORT MACQUARIE SATURDAY: Beedazzle (R1)
HAWKESBURY SUNDAY: Dreamline (R4)
TRIAL POINTERS
HAWKESBURY September 29: The Godolphin pair FLIT and PLAQUETTE dominated the open trial over 1000m from the front with the latter sitting outside her stablemate and working just a shade better over the last 100m for a narrow win in the fastest of the four heats over the trip (60.27; 33.48). In the quickest of the two open heats over 760m (45.74; 33.19) the strong third by SUPERIUM showed that he could be on the way back to his impressive early form. In the 760m maiden trials the locally-trained DREAMLINE set the time standard for the eight heats over the distance (44.65; 32.63).
WARWICK FARM September 22: A strong trial from talented mare BLAZING MISS indicates she is set to build on her good race record. Travelled kindly sitting off the leader in her 807m heat before striding clear under a kind ride to win by a soft 1.5 lengths that could have been much more yet easily recording the fastest of the four heats over the distance (47.14; 33.42).
ROSEHILL September 15: In the first of the four 1030m heats (63.41; 35.02) the eye catcher came from the classy Group winner DAWN PASSAGE working home nicely from three back on the fence for a strong second.
RECENT TRIAL WATCH WINNERS: Oxford Tycoon; Falcon; Never Second; Sir Rocket; Intrepidacious; Villami; Majestic Shot; Remorseless; Written Beauty; Libertini; Ocean Emperor; Nyami; Coruscate; Wild Ruler; No Impediment; Amicus Curiae; Zanzidance; Yulong Code.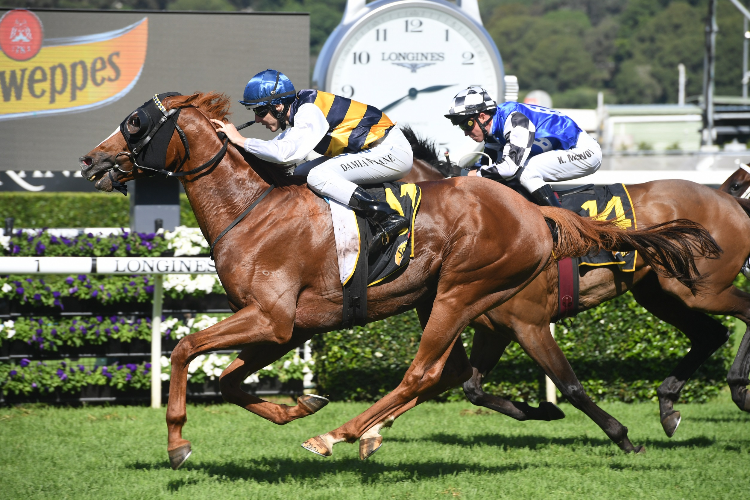 BLACKBOOK REPORT
Eligible Blackbook Runners - October 10-11
CAULFIELD SATURDAY: Exhilarates (R4); Arcadia Queen (R6); Hungry Heart (R7); Agreeable (R7); Cambourne (R8); Mr Quickie (R9); Cascadian (R9); Superstorm (R9)
RANDWICK SATURDAY: Bottega (R3); Akari (R3); Criaderas (R3); She's Ideel (R4); Cherry Tortoni (R7); Wertheimer (R7); Positive Peace (R8)
CRANBOURNE SUNDAY: Sunday Sassy (R5); I Am Eloquent (R7); Nonconformist (R8)
RECENT BLACKBOOK WINNERS: Montefilia; Ole Kirk; Entente; Rich Hips; Russian Camelot; Ballistic Lover; Orderofthegarter; Probabeel; Rock; Crystal Chief; Savacool; Behemoth; Taikomochi
Blackbookers – Selected October 3
(Follow for next 3 starts)
YULONG PRINCE: Ready for a suitable 2000m.
HILO: Needs to be ridden closer.
MISS GUGGENHEIM: Found too much traffic. Promising filly.
ADMIRE ROBSON: Capable import can win a good spring race.
WARNING: Class act. This could be his best campaign.
THE PRES: Raw 3YO with good staying potential.