ROSEHILL October 16
Inside Grass; Good 4
9 Heats – 2 x 1030m (I Open; 1 Maiden); 7 x 900m (2 2YO; 2 Open; 3 Maiden)
Confident this set will throw up a number of winners heading into the summer period in Sydney or Melbourne.
The two open heats over 900m, won by the Bjorn Baker pair EDISON (53.92; 33.53) and IRUKANDJI (53.77; 33.39), had plenty of depth and should be reliable form references.
EDISON beat his smart stablemate FROSTY ROCKS, who led and was given an easy time over the last 100m when challenged by the winner. Behind them REFLECTIVITY stretched out well late for a strong third.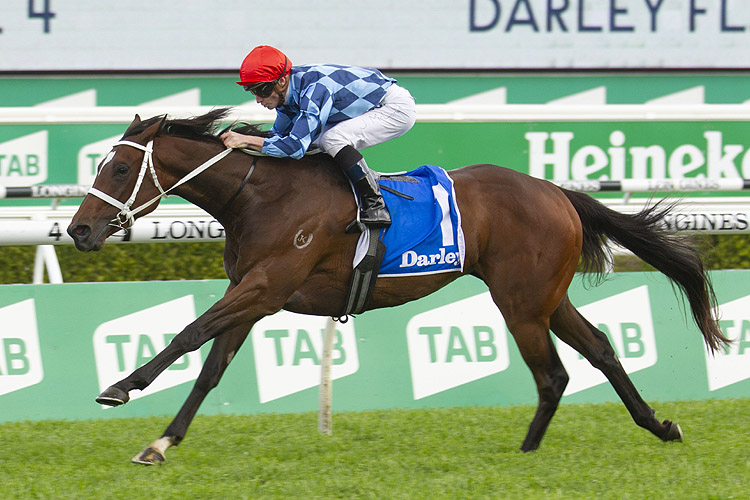 IRUKANDJI looks ready to resume after leading his heat for a strong win but the pair to really impress behind him were OUTRAGEOUS and FUNSTAR. OUTRAGEOUS made strong ground late for second and the Group One mare FUNSTAR given a quiet ride and was only allowed some rein late to run through the line in great style for an impressive fourth.
The three maiden heats over 900m also look strong with the winners DEEP SPRING (53.74; 33.93), READY TO SOAR (53.64; 33.67) and NAJMAH (53.87; 33.64) above average types who look certain to win races. I was really taken by the quality of DEEP SPRING's late work and the speed of the racy READY TO SOAR that will make her hard to run down in a short course maiden.
The unraced NAJMAH has won three trials since June and is ready to win first-up and the same can be said for the runner-up in her heat ONCHAO. He's also unraced but has shown plenty in his trials.
The 2YO trials over 900m were won by HEAD OF STATE (55.39; 34.27), an American Pharoah colt from the Chris Waller stable, and Godolphin's I Am Invincible filly TRIFACCIA (56.01; 35.31). Both look well educated and were strong through the line, ensuring they will command plenty of respect when they debut.
XX Outrageous; Funstar; Deep Spring; Ready To Soar
X Bigboyroy; Black Sage; Edison; Deep Spring; Frosty Rocks; Head Of State; Irukandji; Najmah; Non Compliant; Orchao; Reflectivity; Soldier Of Love; Trifaccia.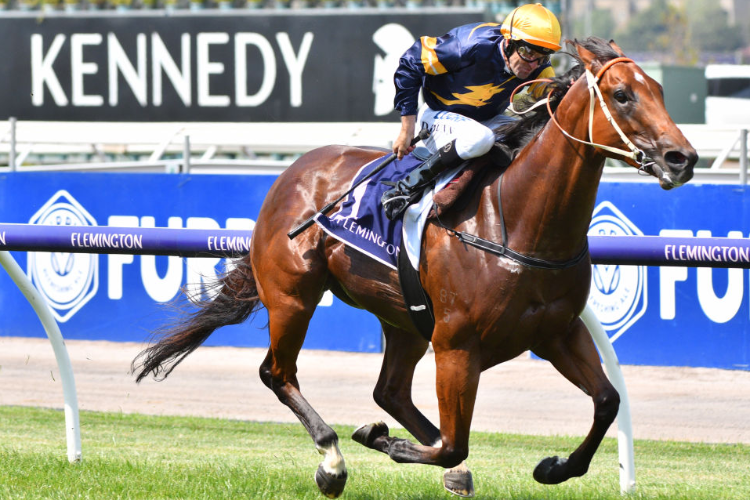 GOSFORD October 14
Course Proper; Good 4
16 Heats - 8 x 1000m (5 Open; 3 Maiden); 8 x 800m (2 2YO; 3 Open; 3 Maiden)
Gai Waterhouse and Adrian Bott sent a small but select team to this set led by their star 3YO FARNAN. He got his spring program back on track after recent setbacks with a sharp win in the fastest of the 1000m heats (60.27; 33.76). Glen Boss was a passenger as strode clear over the last 400m as he strode out for a soft 5.6 lengths victory and significantly Boss agreed to ride the colt in his coming Melbourne races after the trial.
Farnan, with @boss_glen in the saddle, too speedy in a trial at @gosford_races on Wednesday holding about five lengths on Strawb in the 1000m heat. @tabcomau @7horseracing @GaiWaterhouse1 @kiaorastud pic.twitter.com/9qvnNIPjYC

— Racing NSW (@racing_nsw) October 13, 2020
Stablemate RIODINI showed he had freshened up nicely since his Epsom Handicap placing with an easy win in his 1000m heat, also in smart time (60.78; 34.83), and no doubt will also be heading to Melbourne. The other stable runners MR DEPENDABLE and BELLEVUE STAR filled creditable minor placings in their heats.
The other 1000m heat winner to make an impression was the locally-trained CAMP RIFLE from the Tony Newing yard. He pulled his way to a big lead after 400m and still had plenty in hand running to the line almost nine lengths clear in good time (61.29; 35.43) for the session.
Hawkesbury-trained VULPINE impressed with a slick win in the fastest 800m heat (48.62; 34.33), doing it easily from the front. The Kris Lees-trained ZANIAH and stablemate WANDABAA also impressed finishing first and third in another of the open heats over 800m in good time (49.76;34.80).
Both 2YO heat winners SOCIALIST (Maher/Eustace) and IMPACT STAR (Damien Lane) look to have their share of natural ability as they both won their heats with something in hand. SOCIALIST ran the faster time (49.78; 35.19) but IMPACT STAR (50.33; 35.50) made an impression with the way he took control of his heat after 200m after showing sharp acceleration to recover from a slow start.
Maiden heat winners FANTASTIC BABY and SKIP TO MY look capable types.
NOTED TRIALS
XX Farnan
X Camp Rifle; Café Royal; Constanzia; Fantastic Baby; Impact Star; Mentalism; Mo The Great; Mr Dependable; Nomoretawq; Ocean Empeor; Right Bower; Riodini; Skip To My; Socialist; Thailand; Vulpine; Wandabaa; Zaniah