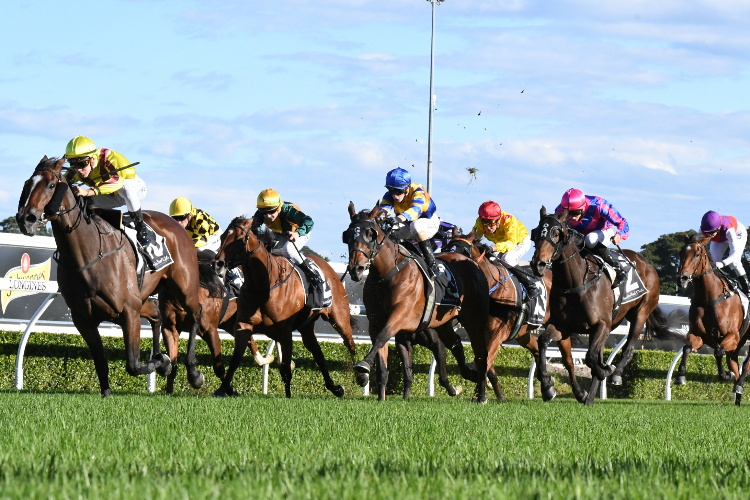 RANDWICK KENSINGTON October 28
RACE 1: (7) Selburose
RACE 2: (2) Parry Sound
RACE 7: (12) Revitup Rednut (Value)
RACE 1: 7-1-3-5
RACE 2: 2-7-1-3
RACE 3: 4-5-7-1
RACE 4: 8-2-1-5
RACE 5: 7-1-2-4
RACE 6: 5-7-2-9
RACE 7: 12-14-13-2
TRIAL WATCH REPORT
Noted Trial Runners – October 28-29
RANDWICK WEDNESDAY: Romantic Whisper (R6); Dunbrody Power (R7); Vulpine (R7)
GOSFORD: Stoltz (R2); Ready To Soar (R2); Free Dawn (R2); Costa Del Mar (R2); Fantastic Baby (R3); Lamanze (R3); Stolen Jade (R4); Vulpine (R5)
RECENT TRIAL WATCH WINNERS: Ciao Uno; Tiger Of Malay; Harmony Rose; False Step; Wicked Wench; Missile Heat; Trumbull; Captivant; Shaddy; Triple Ace; Ellsberg; Blazing Miss; Flit; Oxford Tycoon; Falcon; Never Second; Sir Rocket; Intrepidacious; Villami; Majestic Shot; Remorseless.
BLACKBOOK REPORT
Eligible Blackbook Runners - October 28
NIL
RECENT BLACKBOOK WINNERS: Positive Peace; Hilo; Cherry Tortoni; Steel Prince; The Astrologist; Yonkers; Nonconformist; Mr Quickie; Arcadia Queen; She's Ideel; Criaderas; Montefilia; Ole Kirk; Entente; Rich Hips.
Blackbookers – Selected October 24
(Follow for next 3 starts)
SOUND: Tiring horses cost him his chance. Going well.
TWAIN'S EXPRESS: Has obvious talent. Suited on a big track.
PARADEE: Had to chase from a long way out.
TOMMY GOLD: Expect him to win races this prep.
THROUGH THE CRACKS: Sure to appreciate something longer.