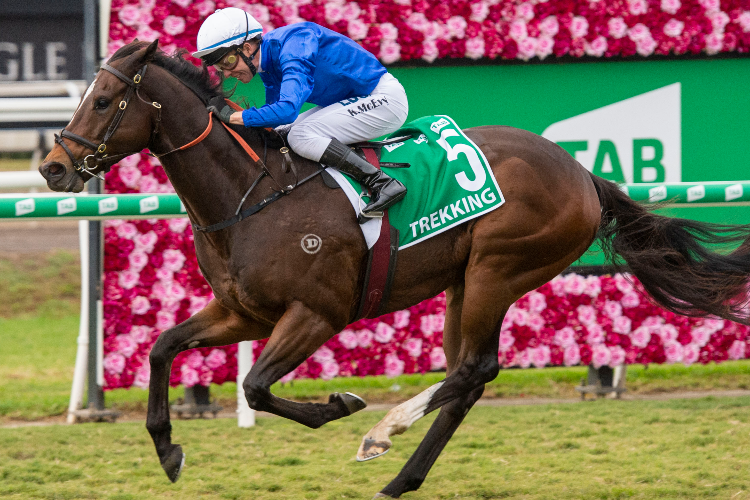 EAGLE FARM May 1
RACE 3: (4) So You Win (EW)
RACE 6: (8) Stellar Image (EW)
RACE 9: (2) Fender
QUADDIE
RACE 6: 8-7-6-1
RACE 7: 4-1-8-5
RACE 8: 1-10-3-2
RACE 9: 2-3-14-11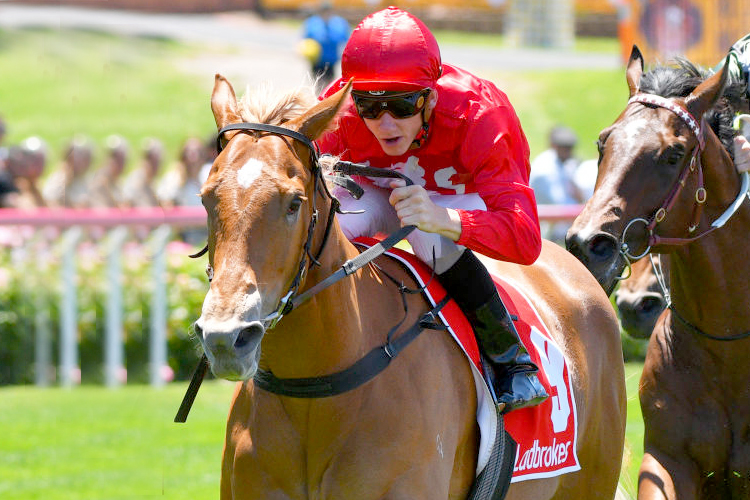 MORPHETTVILLE May 1
QUADDIE
RACE 5: (2) Fabric (EW)
RACE 6: (8) Minhaaj (EW)
RACE 7: (6) Brooklyn Hustle (Value)
RACE 8: (10) Flexible (Value)
RACE 6: 8-2-9-1
RACE 7: 6-2-3-8
RACE 8: 110-13-12-10
RACE 9: 10-11-13-8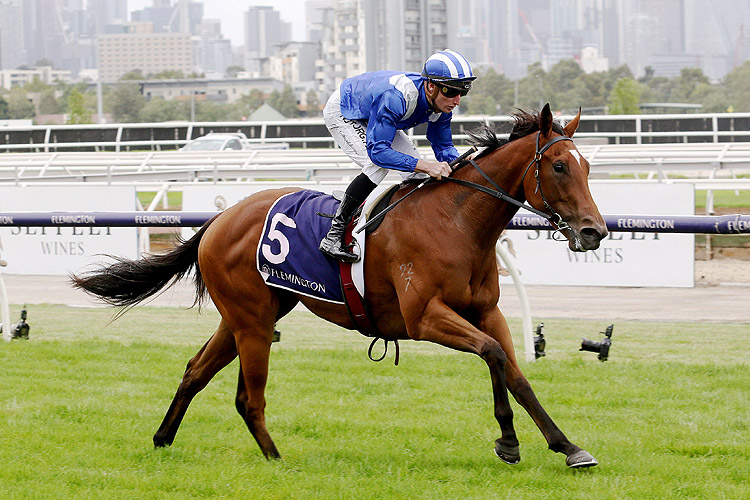 HAWKESBURY May 1
RACE 2: (6) Luvoir (EW)
RACE 3: (12) Charlton Park (EW)
RACE 5: (2) Sweet Deal (EW)
RACE 6: (4) Wayupinthesky (Value)
RACE 7: (3) Ellsberg
RACE 8: (8) Looks Like Elvis (Value)
RACE 1: 2-1-4-5
RACE 2: 6-10-9-7
RACE 3: 12-5-9-7
RACE 4: 12-1-5-7
RACE 5: 2-5-8-1
RACE 6: 4-10-11-8
RACE 7: 3-5-10-2
RACE 8: 8-7-6-2
RACE 9: 6-9-14-1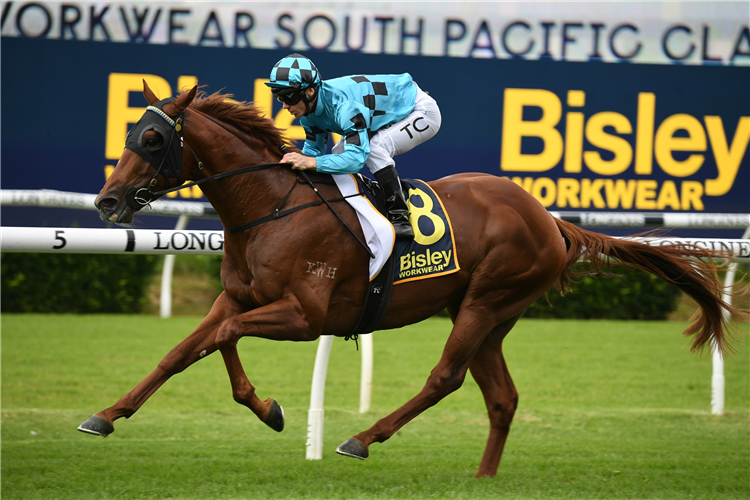 HAWKESBURY MULTI
RACE 2 (6) LUVOIR: Might have surprised his stable when he won first-up over 1300m at this course on April 14, sitting on the speed under 60kg for a comfortable win over the well regarded Exoboom to keep intact his unbeaten record on his home track. He was in terrific form last prep winning three times up to 1800m including a soft win over this course and distance and it's reasonable to expect he can only improve off his last start from a perfect draw with a 1.5kg drop in weight.
RACE 7 (3) ELLSBERG: Ran right up to high expectations as a short priced favourite when resuming with an impressive three lengths win in the Listed South Pacific Classic (1400m) at Randwick on April 17 when he dictated the race from the front. Faces a 4kg weight increase but must be fitter and is well placed to go on with it as he should have little trouble leading this field.
RACE 8 (8) LOOKS LIKE ELVIS: Hasn't won for 20 months but has racked up a long list of luckless performances in strong Group races in Brisbane, Sydney and Melbourne since that success. His 1600m credentials are strong (10-2-3-1) and showed he had freshened up well since his last start over 2000m at Rosehill a month ago with a strong third in a 1050m trial at Randwick on April 20. Appeals as the best value in an open race.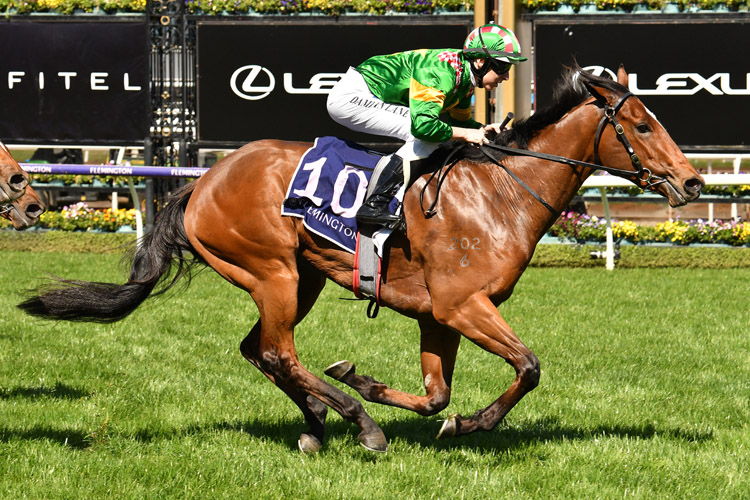 TRIAL WATCH REPORT
Noted Trial Runners April
HAWKESBURY: Mr Gee (R4); Irithea (R5), Athiri (R5); Misteed (R5); Lunar Tramp (R5); Special Reward (R6); Snitz (R6); Embracer (R6); Varda (R6); Inanup (R6); Blazing Miss (R6); Winds Of War (R7)
EAGLE FARM: Trekking (R8)
MORPHETTVILLE: Mizzy (R7)
NEWCASTLE: California Sky (R5); Alura (R6)
TAREE MONDAY: Atherton (R7)
RECENT TRIAL WATCH WINNERS: Sky Castle; Midland; Strawb; Dynamic Impact; Pacific Ocean; Intrepidacious; Cotehele; Cork Harbour; Xtremetime; Monte Di Fiore; Jamaea; Good Omens; Ellsberg; True Valentine; Luvoir.
TRIAL POINTERS
RANDWICK April 20: EMBRACER recorded an impressive open heat win over 1050m by 3.8 lengths in the fastest time (62.43; 33.95). He's been gelded and It will be no surprise to see him run a big race first-up.
HAWKESBURY April 19: Top class sprinter TREKKING had his second trial as he gears up for a Brisbane campaign. Quickly opened up a clear lead on his rivals in his 1000m heat (60.00) and coasted over the last 400m to score by five lengths. Stablemate ATHIRI was just as impressive in her 1000m heat, leading at her leisure and cruising home by 3.3 lengths in quicker time (59.56). It was sharp work in her first trial since January.
RANDWICK MARCH 26: Fast mare BLAZING MISS went quickest in the three 740m heats (42.94; 33.83) having too much speed for her lesser performed rivals. Showed she was in the right form to perform fresh when she repeated with another good win in heavy ground at the Randwick trials on April 9.
BLACKBOOK REPORT
Eligible Blackbook Runners – April 28
HAWKESBURY SATURDAY: Wandabaa (R5); Air To Air (R5); Embracer (R6); Rainbow Connection (R7); Royal Celebration (R8)
MORPHETTVILLE SATURDAY: Lunakorn (R5); Minhaaj (R6); Brooklyn Hustle (R7); Americain Angel (R8)
SANDOWN SATURDAY: Standoff (R7)
SUNSHINE COAST SUNDAY: Man Of Sinn (R6)
WARRNAMBOOL TUESDAY: Duke Of Plumpton (R8)
RECENT BLACKBOOK WINNERS: Daring Belle; Real Sensation; My Swashbuckler; Gimmie Par; Anamoe; Mo'Unga; Translator; Dom To Shoot; Masked Crusader; Mount Popa; Gem Song; Chaillot; Subedar.
Blackbookers – Selected April 24
(Follow for next 3 starts)
AMERICAIN ANGEL: Another honest effort. Racing well.
BRANDENBURG: No luck. Going better than recent form suggests.
DUKE OF PLUMPTON: Eye catcher first-up.
FIFTY STARS; Set for a good Queensland campaign.
GAROPPOLO: Ran into traffic. Improver.
LAURE ME IN: Strong return. Genuine performer.
MAOZI: Hard to miss his luckless fourth.
MORE PROPHETS: Sure to be better for her first-up effort.
RELOADED: Working up to a Brisbane win