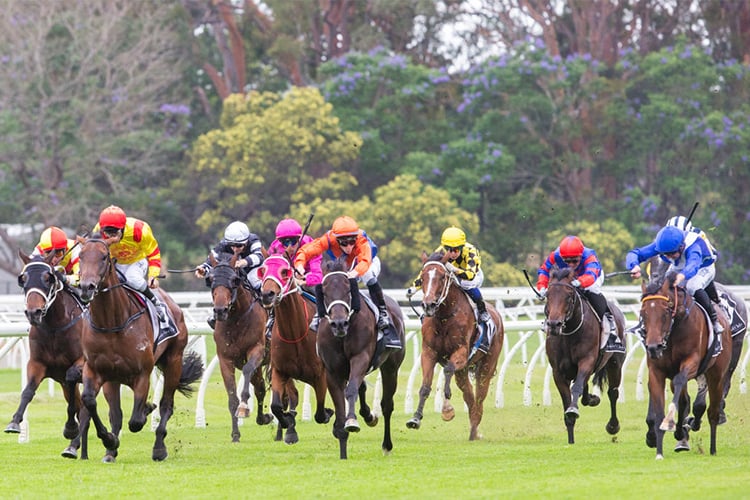 WARWICK FARM February 10
RACE 3: (3) Bazooka (Value)
RACE 5: (9) Flash Point (EW)
RACE 6: (10) Avadane (EW)
RACE 1: 5-4-7-9
RACE 2: 2-6-7-3
RACE 3: 3-6-4-7
RACE 4: 6-8-13-5
RACE 5: 9-1-2-6
RACE 6: 10-5-8-4
RACE 7: 12-5-9-1
TRIAL WATCH REPORT
Noted Trial Runners – February 10
WARWICK FARM: Gulf Of Thailand (R1); Head Of State (R1); Satirical Glory (R1); Collier Bay (R1); Canadian Spice (R2); Amusez Moi (R7)
RECENT TRIAL WATCH WINNERS: Peltzer; Profiteer; Written Beauty; Bastaki; Nothinsweetaboutme; Bojack; Skedaddle; Wheelhouse; Hilal; Flash Panther; Vucetich; Silent Tryst; French Bonnet; Marway; Jenga; Oasis King; Harlem Luya; Bullet Rider; Eight Diamonds.
BLACKBOOK REPORT
Eligible Blackbook Runners - February 10
WARWICK FARM: Head Of State (R1); Super Effort (R3)
SANDOWN: Irish Butterfly (R3)
RECENT BLACKBOOK WINNERS: Brutality; Zethus; More Prophets; Grinzinger Allee; Bandersnatch; Housay; Viral; Trengganu; Sacramento; Paradee; Bella Tiara; Montepulciano; Sword Of Mercy; New Arrangement; Hard Empire; Ellsberg
Blackbookers – Selected February 6
(Follow for next 3 starts)
BLAZE A TRAIL: Forgive run. Had plenty of excuses.
BONAPARTE: Ready to step up in distance.
MOUNT POPA: Good import. Stay with him.
NONCONFORMIST: Sure to benefit from first-up placing.
OLE KIRK: Top effort in difficult conditions.
PRAGUE: Can hold his own with best of his age group.