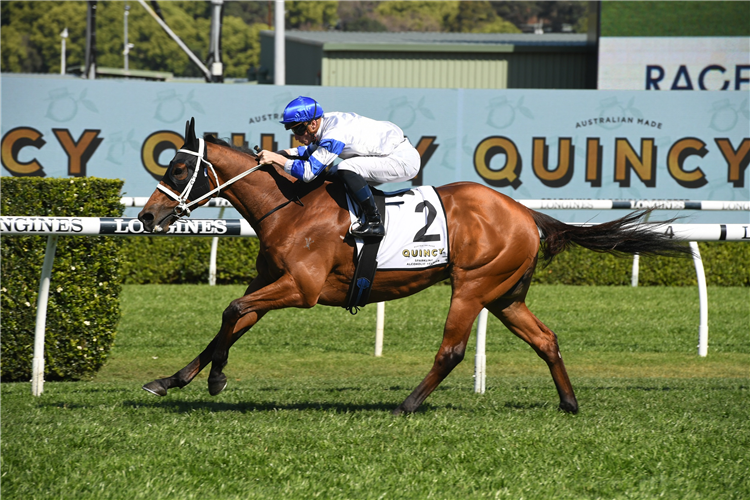 RANDWICK February 13
RACE 5: (8) Canasta (EW)
RACE 6: (4) Roheryn (EW)
RACE 7: (1) Kolding (EW)
RACE 8: (5) Thermosphere (Value)
RACE 9: (3) Academy (EW)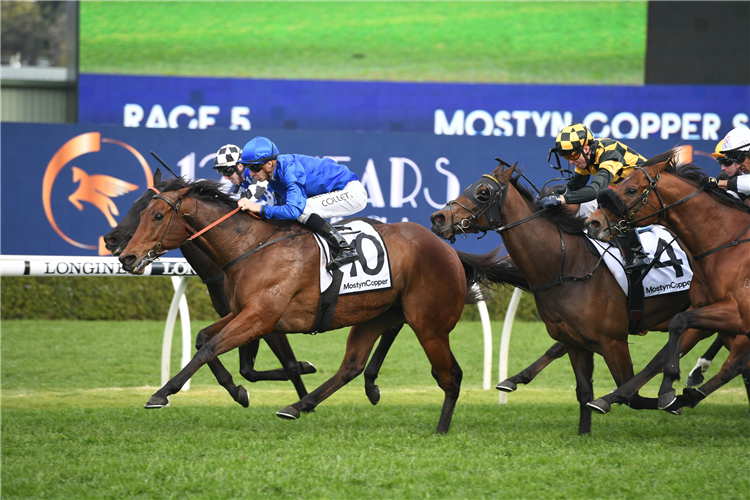 RACE 1: 4-1-7-3
RACE 2: 12-1-13-6
RACE 3: 4-7-2-10
RACE 4: 6-5-2-1
RACE 5: 8-5-13-3
RACE 6: 4-5-7-3
RACE 7: 1-2-6-3
RACE 8: 5-3-1-2
RACE 9: 3-8-2-1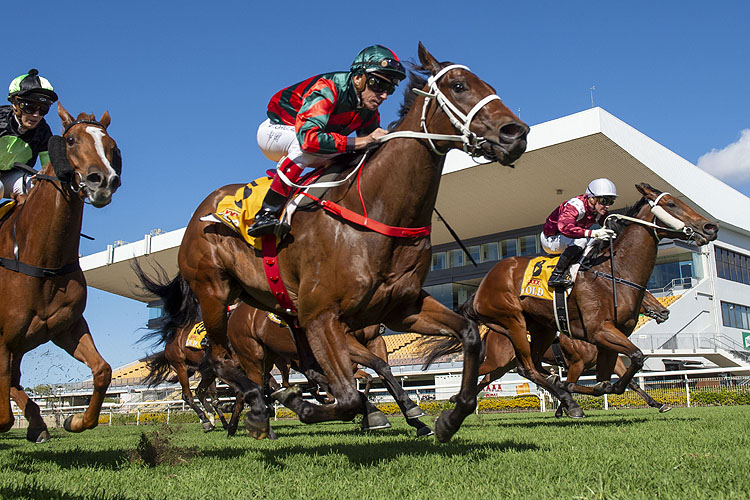 CAULFIELD February 13
RACE 1: (8) Quantum Mechanic
RACE 6: (6) Skyman (EW)
RACE 9: (7) Zakat (EW)
RACE 1: 8-1-4-5
RACE 2: 1-2-9-6
RACE 3: 9-7-2-5
RACE 4: 8-4-10-5
RACE 5: 4-2-1-5
RACE 6: 6-10-11-9
RACE 7: 9-1-6-13
RACE 8: 7-2-1-6
RACE 9: 7-5-2-4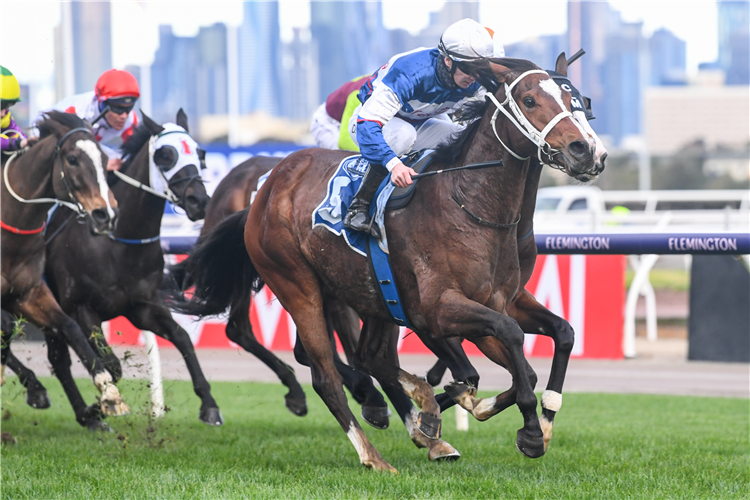 RANDWICK MULTI
RACE 5 (8) CANASTA: Bold front runner could not have made a better start to his current campaign, following a first-up second over 1500m at Rosehill with a soft 3.5 lengths win over 1400m at the same course on January 30. Made light of 58kg in both those BM78 class events and he can carry that form forward into this tougher BM88 grade with a handy 3kg drop in weight. A deteriorating track - if the weather forecast is right - presents no issues as he won easily in soft ground last time.
RACE 6 (4) ROHERYN: Well placed to make a successful return to Sydney after two strong Queensland performances, producing his trademark big finish to win the Listed Falvelon Quality (1200m) at Eagle Farm before facing a near impossible task to come from last under 58kg when storming home for third in the Magic Millions Snippets (1200m) won by Jonker at the Gold Coast on January 16. Always at his best when fresh and will relish the return to Randwick where he has won three times over this trip including a victory over Probabeel in the G3 Show County on a Soft 6 last August. Rain will only enhance his chances as he excels on affected tracks.
RACE 8 (5) THERMOSPHERE: Tough fillies race but this dual Group winner has an edge in race fitness after resuming with an excellent third against older rivals over 1200m in slow going at Rosehill on January 30 when she finished hard to be beaten only a long neck after striking early trouble. Appeals as the safe each way play due to her impressive form on affected tracks.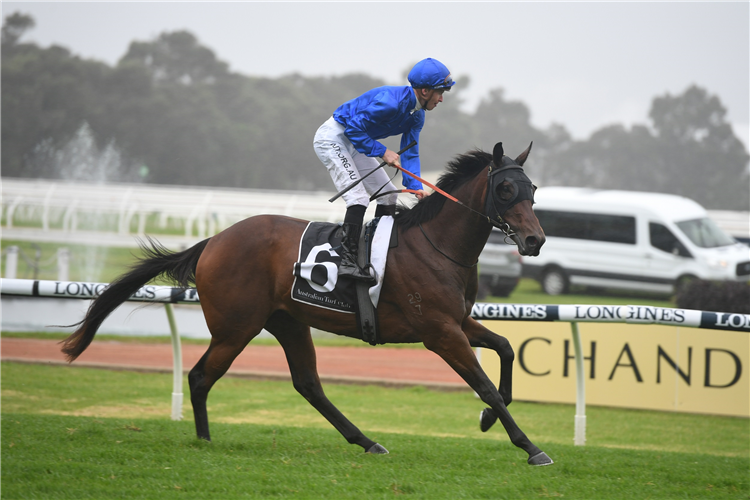 TRIAL WATCH REPORT
Noted Trial Runners – February 13
RANDWICK SATURDAY: Kalashnikov (R2); Reelem In Ruby (R4); Tailleur (R4); Madam Rouge (R4); Subpoenaed (R4); Icebath (R4); Into The Abyss (R4); Scarlet Dream (R5); Victorem (R6); Masked Crusader (R6); Verry Elleegant (R7); Dreamforce (R7); Mugatoo (R7); Colette (R7); Hungry Heart (R8); Joviality (R8); Every Rose (R8); Elizabeel (R8); Subedar (R9); Cristal Breeze (R9)
FLEMINGTON SATURDAY: Bivouac (R8); Nature Strip (R8); September Run (R8); Zakat (R9)
GOSFORD SATURDAY: Vesuvio (R2); Trinity Missile (R2); She Hulk (R2); Deep Creek (R4); Edmond (R7); Blesk (R7); Joy For Us (R8)
RECENT TRIAL WATCH WINNERS: Head Of State; Peltzer; Profiteer; Written Beauty; Bastaki; Nothinsweetaboutme; Bojack; Skedaddle; Wheelhouse; Hilal; Flash Panther; Vucetich; Silent Tryst; French Bonnet
TRIAL POINTERS
RANDWICK February 5: A massive set of 23 trials began with two heats for the Group and Listed horses on the Kensington track. In the first heat over 1000m (58.77; 33.76) the eye catching efforts came from the talented pair REELEM IN RUBY and VICTOREM as they found the line impressively under soft rides. John Thompson's G1 winner DREAMFORCE won the 1200m open heat on the A grass (73.86; 36.11) in tradesman fashion, having too much class for much lesser performed rivals. In the 2YO heats over 735m unraced filly VESUVIO really made an impression with her heat win (43.63; 33.48).
WYONG February 4: A strong set that featured the appearance of several high profile Group performers set for the autumn. Several warmed up nicely for their coming campaigns, most notably the imports MUGATOO and CRISTAL BREEZE. The 2YO heats over 845m featured a smart win by the unraced TRINITY MISSILE (50.47).
WARWICK FARM February 1: Mark Newnham's flashy girl EVERY ROSE was a lot sharper than when she contested her recent first-up trial, jumping to the lead in the 1000m heat for Group and Listed horses and then never challenged to record a dominant 6.3 lengths win (59.65; 34.62). SCARLET DREAM was the one taking the eye working into third place. In the 900m heat for the black type horses SUBEDAR (4th) impressed with the way he found the line, indicating he has come on well from his first-up placing after a long spell. ACADEMY was the pick of Mark Newnham's polytrack winners with a strong front running effort in the 1175m heat (74.57; 36.77). His trial/race/trial program since resuming should have ready to run his best.
ROSEHILL January 27: Arch rivals NATURE STRIP and BIVOUAC hooked up in the first of the Group trials over 900m on the course proper in a dress rehearsal for their autumn campaigns. NATURE STRIP had the benefit of his earlier trial on January 15 and this time was his dominant self as he cruised through his gears for a comfortable one length win in reasonable time (54.94; 34.98). Notably he didn't wear ear muffs as he did on January 15 and relaxed easily under a quiet James McDonald ride. BIVOUAC was equally as good as he tracked NATURE STRIP from the 600m without being asked for a serious effort by Rachel King. Behind them the classy SEPTEMBER RUN looked strong going through the motions under no pressure to finish a soft fifth. The second Group heat was won by Samadoubt in much slower time (55.85; 35.30). VERRY ELLEEGANT tracked wide and was given an easy time while Oaks winner COLETTE got into her work in good style in the closing stages.
RANDWICK January 21: The 742m trials saw a smart 2YO heat win from KALASHNIKOV (43.47; 33.21), a colt who did not run to high expectations in his two spring starts but again showed he has plenty of ability with his sharp sprint over the last 100m of his heat. He repeated with a similar sharp burst to win another Randwick trial on February 5.
ROSEHILL January 15: The Group horses – all trained by Chris Waller - had the use of the course proper for a star studded 900m trial. The winner HUNGRY HEART clocked a very pedestrian 55.57 on a Good 4 surface, a time well outside what these big names are capable of under serious trial or race conditions. She was not as effective in her second trial at Rosehill on January 27. The enigmatic NATURE STRIP trialled in ear muffs, a ploy that saw the power sprinter settle kindly outside a line of leaders and surge through the line for a close second. I would mark down MADAM ROUGE and SUBPOENEAD as two mares in a good place at this stage of their preparations as they had plenty in the locker working beside their high profile G1 counterparts. The highly vaunted MASKED CRUSADER was always in control of his 900m heat, winning comfortably under an easy ride. His overall time wasn't super quick (54.31) but he won with plenty in hand and did dash home his last 600m in 33.89, the fastest closing sectional of the morning.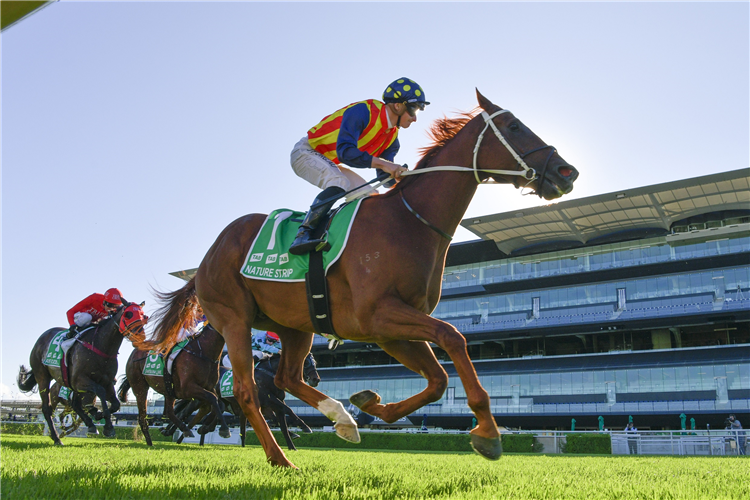 BLACKBOOK REPORT
Eligible Blackbook Runners - February 12/13
RANDWICK SATURDAY: Headliner (R2); Reelem In Ruby (R4); Masked Crusader (R6); Fifty Stars (R7); Away Game (R8); Hungry Heart (R8); Thermosphere (R8); Elizabeel (R8); Poetic Charmer (R9); Subedar (R9)
FLEMINGTON: Quantum Mechanic (R1); Salto Angel (R5); Cambourne (R7); The Pres (R7)
RECENT BLACKBOOK WINNERS: Irish Butterfly; Head Of State; Brutality; Zethus; More Prophets; Grinzinger Allee; Bandersnatch; Housay; Viral; Trengganu; Sacramento; Paradee; Bella Tiara; Montepulciano; Sword Of Mercy.
Blackbookers – Selected February 6
(Follow for next 3 starts)
BLAZE A TRAIL: Forgive run. Had plenty of excuses.
BONAPARTE: Ready to step up in distance.
MOUNT POPA: Good import. Stay with him.
NONCONFORMIST: Sure to benefit from first-up placing.
OLE KIRK: Top effort over a distance short of his best.
PRAGUE: Can hold his own with best of his age group.