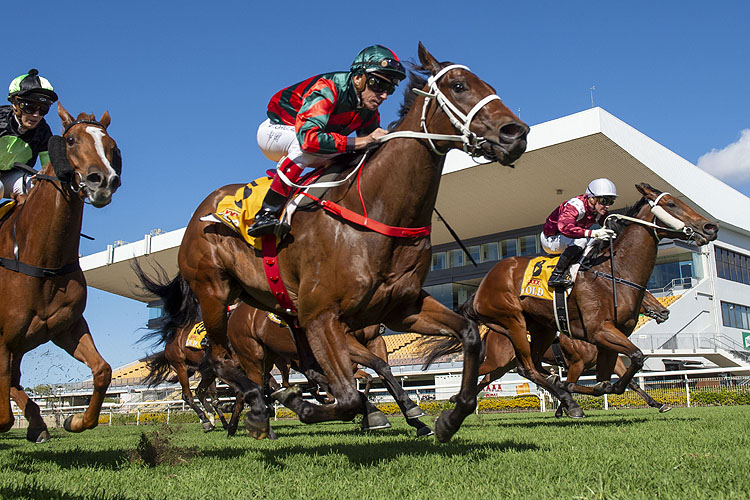 RANDWICK March 6
RACE 1: (1) Wild Ruler
RACE 3: (7) Testimonial (Value)
RACE 4: (7) Mount Popa
RACE 8: (8) Savatiano (EW)
RACE 9: (5) She's Ideel (EW)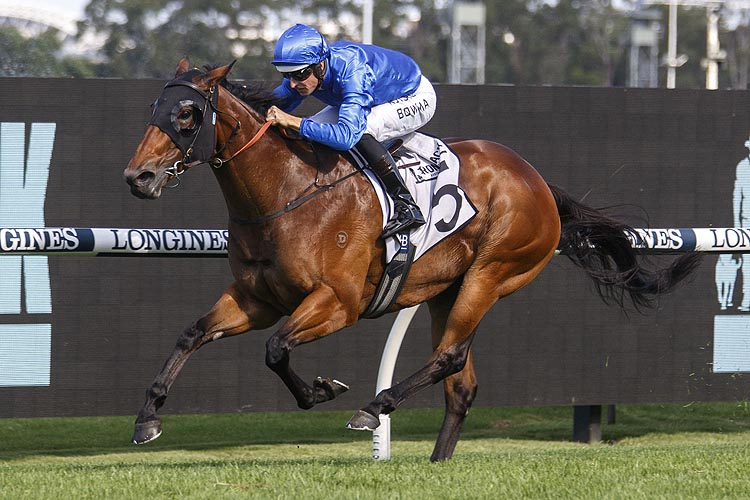 RACE 1: 1-6-3-2
RACE 2: 5-7-1-3
RACE 3: 7-3-12-5
RACE 4: 2-7-4-3
RACE 5: 1-2-8-4
RACE 6: 6-5-2-7
RACE 7: 1-7-3-6
RACE 8: 8-1-7-9
RACE 9: 5-13-6-9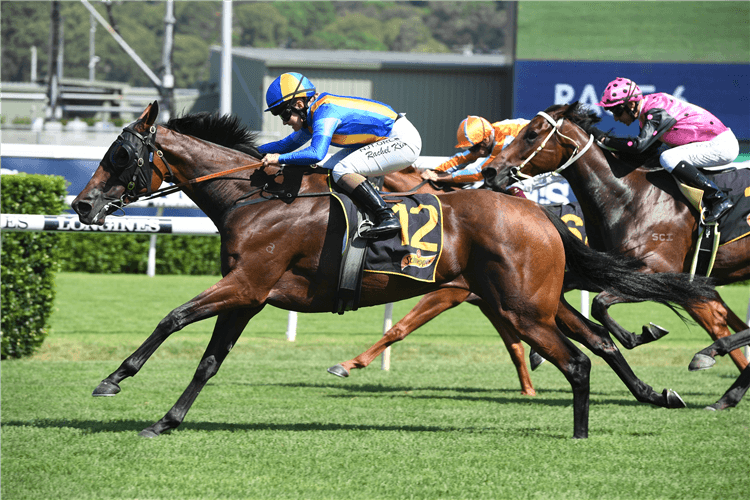 FLEMINGTON March 6
RACE 4: (4) Cheerful Legend (Value)
RACE 6: (14) September Run
RACE 9: (3) Chica Fuerte (EW)
RACE 1: 3-5-7-2
RACE 2: 9-8-5-1
RACE 3: 5-1-7-2
RACE 4: 4-2-9-10
RACE 5: 5-2-3-4
RACE 6: 14-18-17-3
RACE 7: 7-3-4-2
RACE 8: 3-11-8-6
RACE 9: 3-1-10-2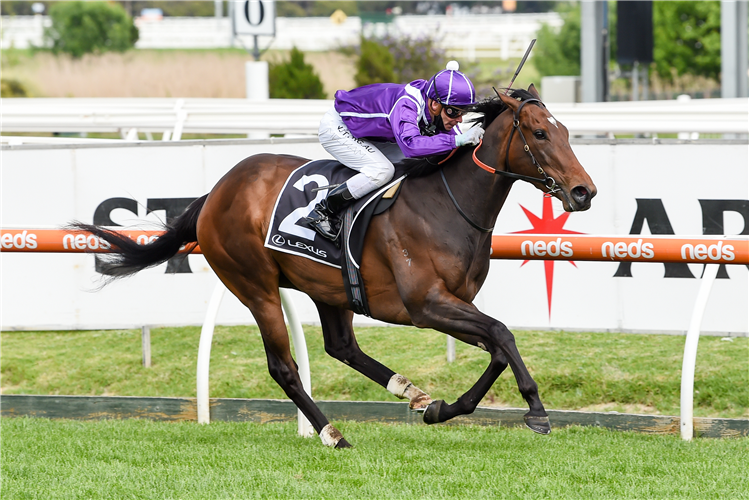 RANDWICK MULTI
RACE 1: (1) WILD RULER: Classy colt is primed to make it three wins from three starts on his home track after two excellent trial victories last month. He's twice won first-up from three previous attempts and the rails draw gives James McDonald the opportunity to dictate to his rivals. Well placed under the set weight scale considering he clearly had the measure of major rivals Doubtland and Mamaragan when they met on level terms in the G1 Coolmore Stakes at Flemington in the spring where he finished an excellent third with excuses.
RACE 3 (7) TESTIMONIAL: In a wide open Reisling Stakes this promising Godolphin filly represents excellent value if she makes the expected improvement from her last start when finding the line late for a strong third in the Listed Lonhro Plate over 1000m at this course on February 6. She has since been back to the trials for an impressive win in an 800m heat at Hawkesbury on February 26 where she won with plenty in hand in faster time than stablemate Sliders on the day. Looking for 1200m and with the addition of winkers to her gear she should hit the line hard off a hot speed.
RACE 4: (7) MOUNT POPA: Quality import is well placed to progress from his excellent first-up second over 1600m at this course on February 6 when his lack of race fitness saw him edged out by Shared Ambition in a blanket finish. That was his first outing since he won easily over this course and distance under 60kg last winter when having only his second Australian start and is certain to appreciate the return to 2000m considering he never missed a place in 10 starts in France over distances from 2000m to 2800m.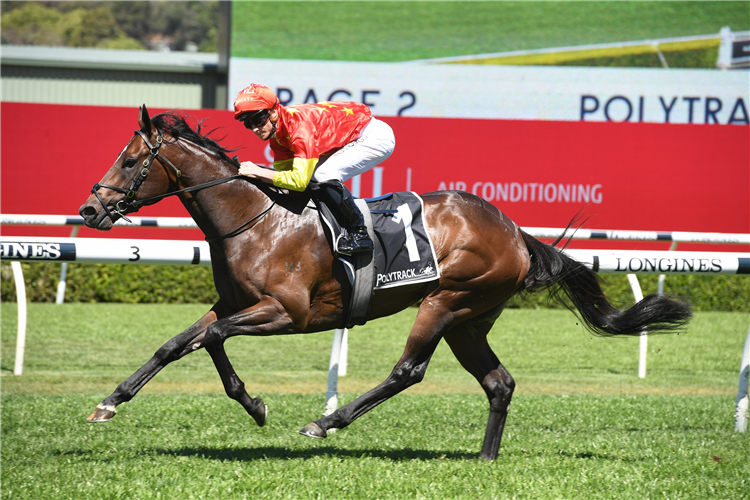 TRIAL WATCH REPORT
Noted Trial Runners – March 5-8
RANDWICK SATURDAY: Wild Ruler (R1); Doubtland (R1); Mamaragan (R1); Remarque (R2); Sliders (R3); Testimonial (R3); Gstaad (R3); Chill (R3); Bella Vella (R5); Eduardo (R5); Splintex (R5); Fiesta (R6); Evalina (R6); Jen Rules (R6); Zaniah (R6); Samadoubt (R8); Dreamforce (R8); Savatiano (R8); Dawn Passage (R8)
HAWKESBSURY SATURDAY: Beyliks (R3); Intole Rant (R3); Military Academy (R5); Gemmahra (R8)
FLEMINGTON SATURDAY: Marboosha (R5); Prague (R6)
CANBERRA SUNDAY: Remarque (R7); Solar Winds (R7); Chill (R7)
CANBERRA MONDAY: Hasty Duchess (R4); Kermanding (R6)
WYONG TUESDAY: Estonia (R1); Hasty Duchess (R8)
RECENT TRIAL WATCH WINNERS: Mr Mozart; Lost And Running; California Cible; Liberty Sun; Latino Blend; Forbidden Love; Four Moves Ahead; Mazu; Siege; Le Vizir; Subpoenaed; Close To Me; Sebrenco; Much Much Better
TRIAL POINTERS
HAWKESBURY February 26: Godolphin won three 2YO heats over 800m led by the talented pair SLIDERS (48.20; 33.54) and TESTIMONIAL (47.64; 33.15) with both showing the benefit of their race experience to win by clear margins. SLIDERS coasted to a soft 4.27 lengths win but TESTIMONIAL posted the better time winning well within himself by 1.65 lengths, a margin that flattered the chasers. BEYLIKS has developed well from his earlier racing. He couldn't be held back to them as he strode out win his 800m heat by 2.35 lengths in the fastest time of the day (47.16; 32.73), showing he had progressed from a similar trial win at this course on February 15. Promising 3YO KERMANDING recorded an impressive win in his 1000m heat (60.11; 33.61). His two recent trials have been excellent.
CANTERBURY February 23: You wouldn't think G1 winner SAMADOUBT has had a prolonged time away from the races due to a tendon injury. This was his second impressive trial win since resuming and just as he did at Randwick on January 27 he led easily and did it in style to score by a soft 5.3 lengths in the fastest of the four 1100m heats (66.36; 34.17). PRAGUE dispelled any fitness concerns with an impressive win in the fastest 905m heat (53.51; 33.78). He dwelt at the start but quickly recovered to sit second off the speedster Jungle Edge and extended sweetly when called on for a soft 1.3 lengths win. EDUARDO coasted in third place and put in his best work through the line. WILD RULER showed his class to share the lead under a hold and work strongly to the line for a narrow win over his classy rival DOUBTLAND in the fastest heat over 895m (53.73; 33.60). This followed his earlier easy trial win at Randwick and he is obviously primed to resume in top form. The well regarded MAMARAGAN faded to fourth after working outside the lead. It was an effort below his winning trial over 850m at Randwick on February 5 when he showed excellent speed to lead clearly and run to the line in good time (50.02; 33.74). Impressive Sebring filly GSTAAD was visually the pick of the 2YO heat winners, improving off her first trial at Hawkesbury to record a strong 900m heat win (54.61; 34.90). She extended from behind the pace to run past the leaders with plenty in reserve.
GOSFORD February 17: Notable Group performer DAWN PASSAGE was the class act. This was his second trial and he looked strong going through his gears to run out an easy winner in the fastest 1000m heat (62.25; 36.59).
ROSEHILL February 11: DREAMFORCE won the 1200m open heat on the A grass (73.86; 36.11) in tradesman fashion, having too much class for much lesser performed rivals. The last 735m heat was won by the classy 3YO WILD RULER (43.98; 33.90). He had panels on his opposition and could have posted a much quicker time.
RANDWICK January 21: Group 2 winner SPLINTEX has furnished nicely with his spell and looked the part leading easily in his 900m heat to record the quickest time (52.97; 34.38). Showed he had gone ahead with another strong trial win over 1050m at Randwick on February 16.
BLACKBOOK REPORT
Eligible Blackbook Runners – March 6-9
RANDWICK SATURDAY: Mount Popa (R4); Mo'unga (R7); The Elanora (R7); Dawn Passage (R8); She's Ideel (R9)
FLEMINGTON SATURDAY: Brooklyn Hustle (R6); Halvorsen (R6); September Run (R6); Amish Boy (R6); Prague (R6); Lunakorn (R7); Warning (R8); Nonconformist (R8); Miss Guggenheim (R9)
EAGLE FARM SATURDAY: Stardome (R7)
CANBERRA SUNDAY: Flat Heaven (R5)
BALLARAT TUESDAY: Twain's Express (R6)
RECENT BLACKBOOK WINNERS: Gem Song; Chaillot; Subedar; Scorched Earth; Nimalee; Emanate; Bonaparte; Marsannay; Poetic Charmer; Masked Crusader; Quantum Mechanic; Irish Butterfly; Head Of State; Brutality.
Blackbookers – Selected February 27
(Follow for next 3 starts)
ALL SAINTS EVE: Suited against own sex.
BOUND TO WIN: Fast closing sectional time underlined her ability.
CHERRY TORTONI: Set for a big win soon.
GREAT HOUSE: Will make a good stayer with more experience.
HILAL: Strong youngster with loads of potential.
ICEBATH: Tough ride cost her a win.