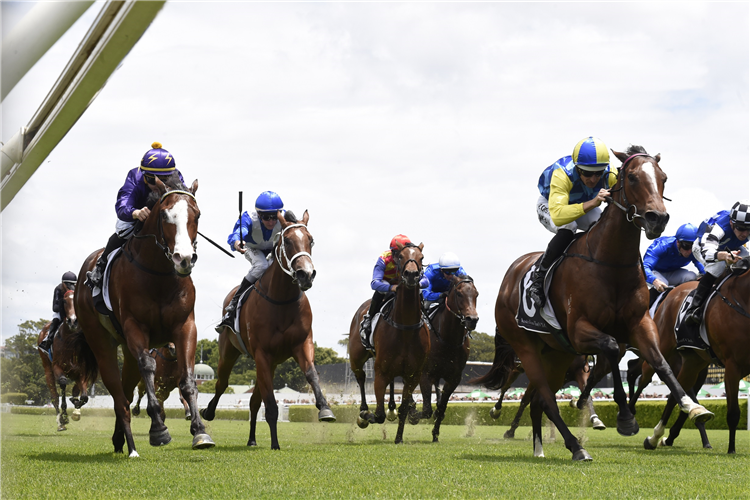 WARWICK FARM March 31
RACE 2: (5) Rubamos (EW)
RACE 5: (2) Ruby Tuesday (EW)
RACE 7: (6) Salina Dreaming (EW)
RACE 8: (11) Born A Warrior (EW)
RACE 1: 1-4-6-2
RACE 2: 5-1-4-8
RACE 3: 3-2-9-6
RACE 4: 6-7-3-1
RACE 5: 2-3-1-10
RACE 6: 12-8-9-1
RACE 7: 6-9-8-5
RACE 8: 11-4-7-6
TRIAL WATCH REPORT
Noted Trial Runners – March 31
WARWICK FARM: Fabulous Choice (R1); Rubamos (R2); Le Gai Soleil (R6); Sagacious (R6); Salina Dreaming (R7); Plaquette (R7); Chianti (R7); Juan Diva (R7)
CANBERRA: Soldier's Desire (R3)
RECENT TRIAL WATCH WINNERS: Splendiferous; California Cible; Just Field; Itz Lily; Kalino; Tidal Impact; Anagain; Star Cherie; Mugatoo; Majestic Shot; Rainbow Connection; Najmaty; Jojo Was A Man; Gemmahra; Eduardo; Savatiano.
BLACKBOOK REPORT
Eligible Blackbook Runners – March 31
WARWICK FARM: Amitto (R5); Ruby Tuesday (R5); Plaquette (R8)
Blackbookers – Selected March 27
(Follow for next 3 starts)
AIR TO AIR: Should find a suitable race over the autumn.
ANAMOE: You know the Slipper form will be good.
DIRTY WORK: Sad to watch his last 500m.
REALM OF FLOWERS: Strong staying mare reaching her peak.
RONDINELLA: Getting close to her best.
SKYLAB: Big show in the Derby.
RECENT BLACKBOOK WINNERS: Mo'Unga; Translator; Dom To Shoot; Masked Crusader; Mount Popa; Gem Song; Chaillot; Subedar; Scorched Earth; Nimalee; Emanate; Bonaparte; Marsannay; Poetic Charmer.