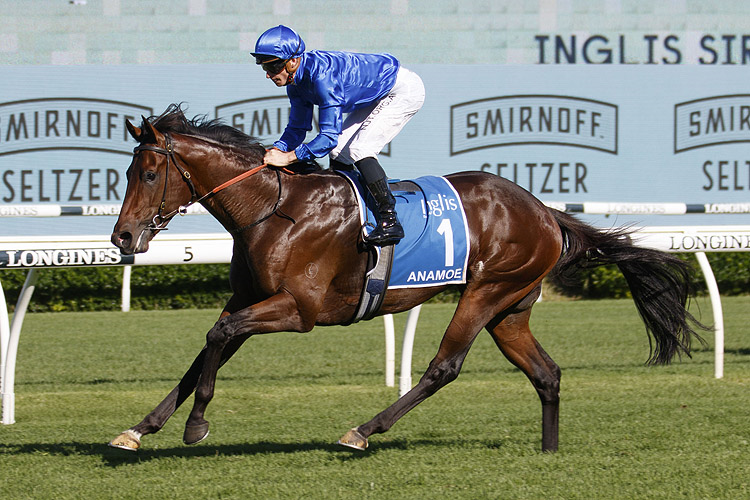 ROSEHILL September 3
Inside Grass – Good 4
12 Heats – 3 x 1030m (2 Open; 1 Maiden); 9 x 900m (3 Open; 6 Maiden)
Classy three-year-olds REMARQUE and HOME AFFAIRS stood out with quality wins that auger well for the immediate prospects.
HOME AFFAIRS (Chris Waller); The Silver Slipper Stakes winner is certain to be hard to beat when he has his first 3YO start. This was his third trial win in the last five weeks, underscoring that Waller is ensuring he is right on his game for his return. This was the best of his three trial wins, extending fluently over the last 200m for an easy 2.75 lengths win in the quickest of the nine heats over 900m (54.32; 34.17). OVERMANN and ELLSBERG worked to the line nicely behind him.
A 'stylish' win by @cwallerracing colt Home Affairs in a @rosehillgardens trial on Friday, his third this prep, from Overmann and early leader Sky Castle. @tabcomau @TomMagnier pic.twitter.com/X0qUxnaYcf

— Racing NSW (@racing_nsw) September 2, 2021
REMARQUE (Hawkes Racing): Another impressive display of his classy power as he strode to a dominant 3.3 lengths win in his 900m heat (54.37; 34.15), running home a tick quicker than Home Affairs over the last 600m. He was eager to run when restrained behind two leaders before easing to the outside at the 400m and extending like a top class colt. The high class mare SUBPOENAED was ridden quietly at the rear before putting in her best work over the last 200m to fill second.
"A statement made this morning."

Remarque strides out to win a @rosehillgardens trial on Friday from the closing Subpoenaed with Conscript third in a blanket finish. @tabcomau @ArrowfieldStud pic.twitter.com/Xoie1iQJHI

— Racing NSW (@racing_nsw) September 2, 2021
JUAN DIVA is a handy short course sprinting mare and her sharp win in the third open heat over 900m in comparable time to REMARQUE and HOME AFFAIRS with a faster last 600m (54.38; 34.10) suggests she will run well first-up in the right class.
The three heats over 1030m were little more than a Chris Waller training exercise. He provided 11 of the 14 runners across the three heats and won the two open trials with THE GRINDER (63.81; 35.24) and GIANNIS (63.80; 34.58). THE GRINDER's trial had more depth with the closing efforts of PESTO and SOLAR APEX evidence that they are warming nicely into their spring preps.
Promising @cwallerracing three-year-old Giannis (@SchofieldGlyn) downs stablemates Ranch Hand, Hinged and Crystal Pegasus in a trial at @rosehillgardens on Friday. @tabcomau pic.twitter.com/NSlpoL4i6c

— Racing NSW (@racing_nsw) September 2, 2021
Slow times in the maiden trials over 900m left little to enthuse. The fastest win in the six heats was a mundane 55.55 (34.93) recorded by the previously noted MISS PIAF but I suggest MYSTIC MERMAID, YAGOONA, ANTONIO GIOVANNI, SOARHI, ROOTS, FANGIRL, MISS MAZ, EDMONTON and MARVELOUS were responsible for performances worthy of note for future reference.
NOTED TRIALS
XX Home Affairs; Remarque
X Antonio Giovanni; Edmonton; Ellsberg; Fangirl; Giannis; Juan Diva; Miss Maz; Mystic Mermaid; Overmann; Marvelous; Pesto; Roots; Soarhi; Solar Apex; Subpoenaed; Yagoona
RANDWICK September 2
A Grass; Soft 5
8 Heats – 5 x 1050m (3 Open; 2 Maiden); 3 x 742m (1 Open; 2 Maiden)
It seems every recent trial session in Sydney has an Everest contender or two among the runners.
This set was no different with the crack pair GYTRASH and ANAMOE taking centre stage in an open heat over 742m.
GYTRASH was having his second trial following his placing behind EDUARDO at Warwick Farm last month and was given a good test to win this heat. He was awkwardly placed in the middle of a line of five behind the leading pair at the 400m but once Jason Collett angled him into the clear his class kicked in although he was pushed along to gain the upper hand over the last 100m, scoring by a half length (44.60; 33.81).
Jason Collett gives @inglis_sales #TABEverest runner Gytrash a good hitout to win a 742m trial at @royalrandwick on Thursday over Frostin' with @godolphin's star colt Anamoe claiming third. @tabcomau @7horseracing @racing_gordon pic.twitter.com/rPwpY9n7Yl

— Racing NSW (@racing_nsw) September 1, 2021
ANAMOE, having his first outing since his big G1 win the Sires Produce in April, was an excellent third. He settled at the rear, made his move widest on the turn and was never off the bit coasting to the line for a soft third under James McDonald. He is certain to test any 3YO field this spring and could even be on Godolphin's short list for the Everest.
POIGNANT, a very promising maiden, recorded the fastest 742m heat win (44.25; 33.58), running to the line strongly under a big hold to beat ANCHORAGE, another good prospect who has been in the book since a good trial in May.
The good mare MIRRA VISION took the honours in the 1050m heat, recording slick time (62.33; 34.31) as she ran home strongly from off the pace. She easily ran past the fast runners BIG PARADE and MARWAY over the last 100m, an effort that suggests she has held her form well since her Randwick win in July.
Mirra Vision stalks the speed and arrives in time to win a trial at @royalrandwick over Big Parade and early leader Marway. Promise Of Success runs into fourth. @tabcomau @SnowdenRacing1 pic.twitter.com/E6tBYYylLN

— Racing NSW (@racing_nsw) September 1, 2021
The classy Kiwi mare ENTRIVIERE did all that was required to win her 1050m heat (63.72; 34.51) and looks in good order to make an impact through the spring. EXOBOOM and HARMONY ROSE should also come on nicely from their efforts in this trial.
Smart Kiwi mare Entriviere takes out the opening heat at @royalrandwick on Thursday from Exoboom and Seasons. Also in the trial were Harmony Rose, Keiai Nautique and Bargain. @tabcomau @TeAkauRacing @7horseracing pic.twitter.com/rPnhbr2BSz

— Racing NSW (@racing_nsw) September 1, 2021
LORD OLYMPUS worked along to win his 1050m heat (63.39; 34.70) while the runner-up TIGER OF MALAY impressed galloping well within himself for a strong second. BLESK had a quiet time of it but was strong through the line.
Maidens to trial well included KA BLING, STROMBUS, VYNER, MISS CONNIE and PRIZE DRAW.
NOTED TRIALS
XX Anamoe
X Anchorage; Blesk; Entriviere; Exoboom; Gytrash; Harmony Rose; Ka Bling; Mirra Vision; Miss Connie; Poignant; Prize Draw; Promise Of Success; Strombus; Tiger Of Malay; Vyner
Lord Olympus leads all the way to win his second trial this prep at @royalrandwick on Thursday over Tiger Of Malay with NZ mare Amarelinha closing into third. @tabcomau @mark_mnracing pic.twitter.com/UuL3d48NFA

— Racing NSW (@racing_nsw) September 1, 2021