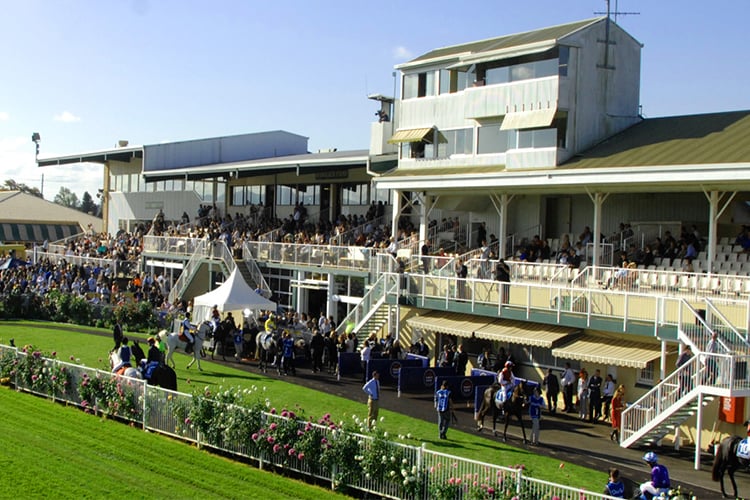 HAWKESBURY April 14
RACE 5: (7) Rustic Steel (EW)
RACE 6: (11) Centimental (Value)
RACE 7: (9) Ruby Tuesday (EW)
RACE 1: 3-2-1-4
RACE 2: 9-4-8-2
RACE 3: 6-2-4-1
RACE 4: 2-3-9-4
RACE 5: 7-9-11-3
RACE 6: 11-12-3-5
RACE 7: 9-6-10-11
RACE 8: 5-4-1-11
TRIAL WATCH REPORT
Noted Trial Runners April 14-17
TRIAL WATCH BEST (Wednesday/Thursday/Friday): De An Andretti (EW); Bravado (EW); Glamour And Glory (EW); Mareeba; Victorella (EW)
HAWKESBURY WEDNESDAY: Aeecee Express (R1); Aslav (R1); Briggs (R1); Hard To Excel (R1); California Surreal (R2); De An Andretti (R2); Hoover Lucy (R2); Let It Pour (R4); Bravado (R4); Blaze A Trail (R5); Luvoir (R5); Exoboom (R5); Kaakit Akit (R6)
BENDIGO WEDNESDAY: Glamour And Glory (R3)
NEWCASTLE THURSDAY: Mareeba (R5); True Valentine (R5); Highly Desired (R7)
QUEANBEYAN THURSDAY: Eliseo (R3)
PORT MACQUARIE FRIDAY: Victorella (R8)
ORANGE FRIDAY: Miss Scorche (R8)
RANDWICK SATURDAY: Private Eye (R2); Ellsberg (R2); Gemmahra (R3); Electric Girl (R3); Jamaea (R4); Arcaded (R4); Centro Storico (R4); Trifaccia (R4); Aim (R5); Prague (R5); The Face (R5); Probabeel (R9)
CAULFIELD SATURDAY: Arcaded (R6)
RECENT TRIAL WATCH WINNERS: Statesville; Paulele; Nature Strip; Capital Reign; Shadow Colour; Enchanted Heart; Grande Rumore; Billiondollarbaby; Lillium; Signore Fox; Nimalee; Saif; Salina Dreaming; Le Gai Soleil; Rubamos; Splendiferous; California Cible.
TRIAL POINTERS
RANDWICK March 26: There were nice winning efforts in the 2YO heats over the short 740m trip from CALIFORNIA SURREAL and DE AN ANDRETTI.
RANDWICK March 11: In the 735m heats the fastest time was posted by the unraced maiden MAREEBA (43.57; 33.34). He looks ready to win races.
BLACKBOOK REPORT
Eligible Blackbook Runners – April 14
HAWKESBURY WEDNESDAY: Bravado (R4); Blaze A Trail (R5)
EAGLE FARM WEDNESDAY: Man Of Sinn (R1)
Blackbookers – Selected April 10
(Follow for next 3 starts)
BARGAIN: Strong filly on the rise.
BRIMHAM ROCKS: Good return by a tough stayer.
GEM OF SCOTLAND: Racing well without luck.
HIGH SUPREMACY: Forgive run. Open to more improvement.
MASKED CRUSADER: Could be the best sprinter next season.
QUEEN OF WIZARDRY: Sure to be suited against own sex.
ZAAKI: Standout effort in the Doncaster.
RECENT BLACKBOOK WINNERS: Anamoe; Mo'Unga; Translator; Dom To Shoot; Masked Crusader; Mount Popa; Gem Song; Chaillot; Subedar; Scorched Earth; Nimalee; Emanate; Bonaparte; Marsannay; Poetic Charmer.