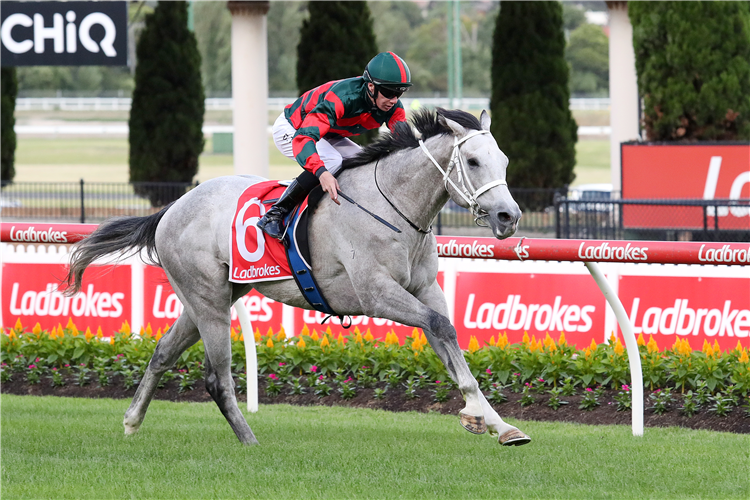 EAGLE FARM May 29
Best Bets
RACE 2: (9) Superium
RACE 5: (4) Brimham Rocks (EW)
RACE 7: (9) Senor Toba (EW)
For Value
RACE 1: (12) Maozi
RACE 4: (10) The Candy Man
RACE 6: (10) Port Louis
RACE 8: (5) Kementari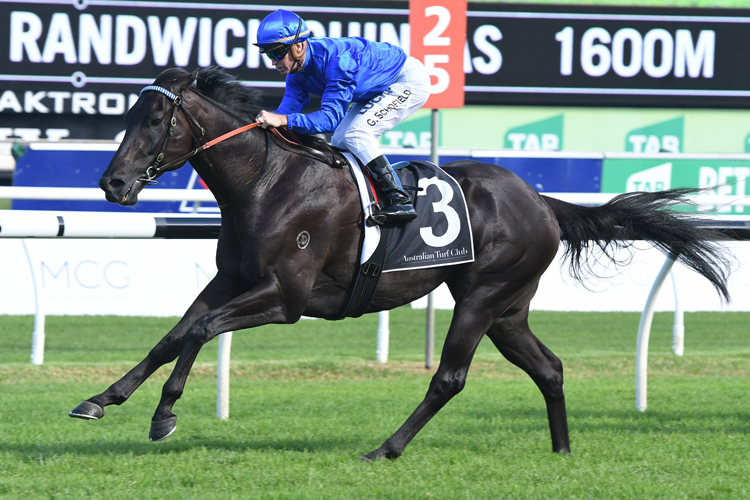 RACE 1: 12-10-2-6
RACE 2: 9-14-7-8
RACE 3: 9-3-6-7
RACE 4: 10-11-4-8
RACE 5: 4-2-6-3
RACE 6: 10-5-3-2
RACE 7: 9-1-2-3
RACE 8: 5-13-1-2
RACE 9: 3-11-9-8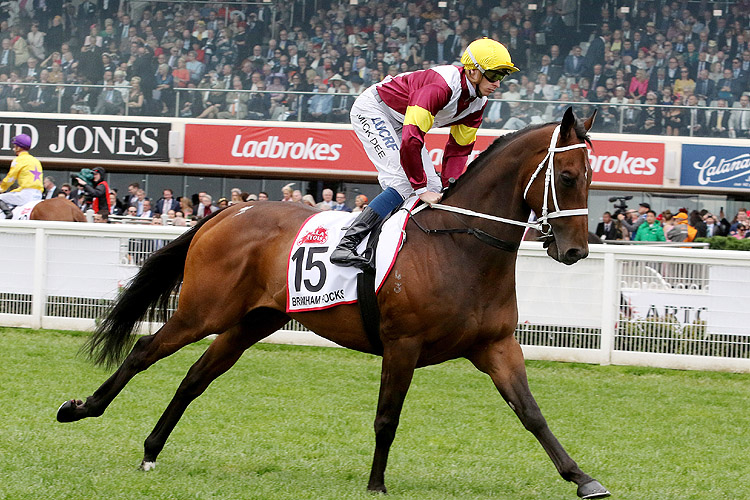 RANDWICK May 29
Best Bets
RACE 6: (6) Wandabaa (EW)
RACE 7: (3) April Rain
RACE 9: (8) Belluci Babe (EW)
For Value
RACE 2: (13) Magic Charlee
RACE 3: (11) Sky Horse
RACE 4: (9) St Covet's Spirit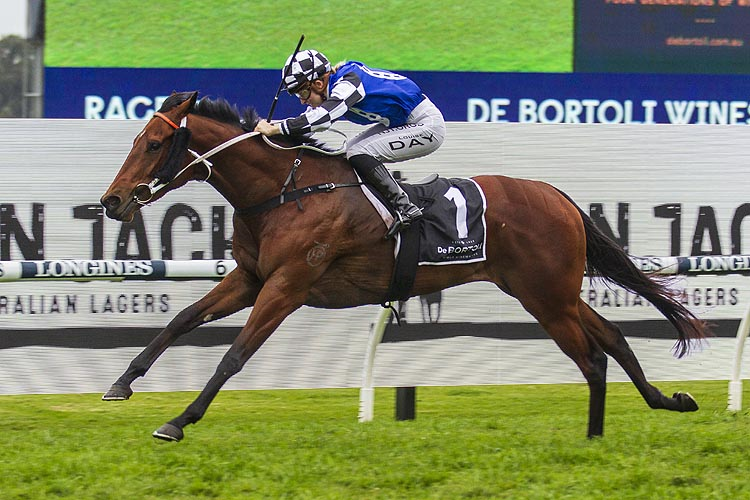 RACE 1: 2-4-7-5
RACE 2: 13-20-3-14
RACE 3: 11-10-1-7
RACE 4: 9-10-11-2
RACE 5: 6-12-2-7
RACE 6: 6-8-4-9
RACE 7: 3-7-5-10
RACE 8: 9-11-13-8
RACE 9: 8-7-13-4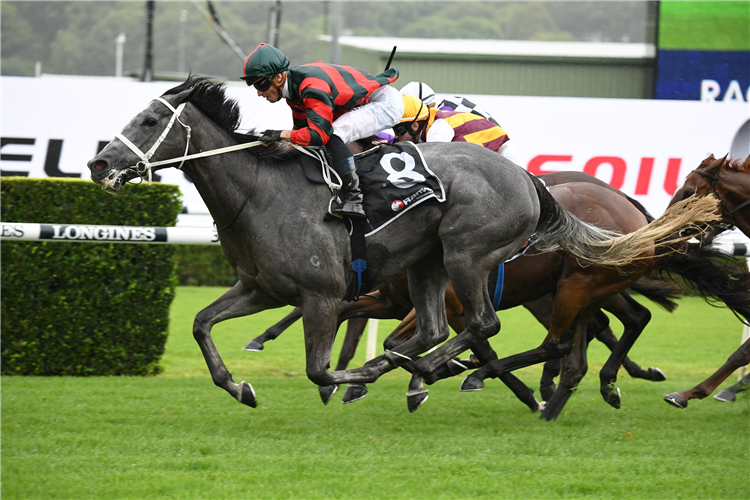 RANDWICK MULTI
RACE 6 (6) WANDABAA: Happy with the each way odds about this honest mare as I expect her to bounce off her last start sixth at Hawkesbury, a track that can have an impact on many performances. She's had four weeks to freshen off that effort and prefer to rate her on her Randwick form where she has a perfect in the money record from three starts backed up by her preference for softer tracks. Louise Day has ridden the mare four times for three wins and her 2kg allowance sees her nicely treated in this field. A genuine pace will allow her to track into the race at the right time from her favourable draw.
RACE 7 (3) APRIL RAIN: No prizes for this tip at her short odds but this is a race she should win if she is to rise to the high expectations held for her as a future back type winner. Only has to make the expected improvement off her resuming second over 1200m at Gosford where she faced a task to come from last under 60kg. She is much better placed on the big Randwick track where she beat a good field of mares over this distance in February before a spell.
RACE 9 (8) BELLUCI BABE: Another mare in top form that makes strong each way appeal if she maintains her current form that has seen her win a good form race over 1100m at Hawkesbury under 59.5kg before a close third over the same trip on a slow track at Rosehill. She drops in weight off her last start with an in-form apprentice on board and a soft draw should see her stalk a certain hot pace.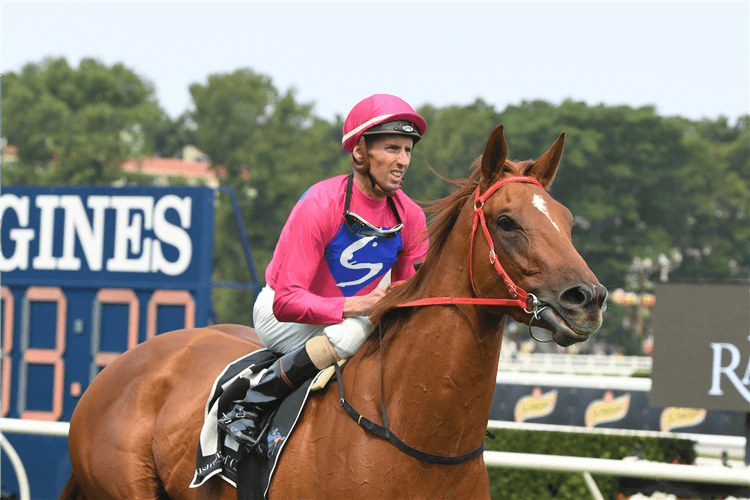 TRIAL WATCH REPORT
Noted Trial Runners May 26
EAGLE FARM SATURDAY: Kordia (R2); Aim (R3); Rondinella (R5); Converge (R6); Port Louis (R6); Kementari (R8); Savatiano (R8)
RANDWICK SATURDAY: Sacred Field (R1); Tactical Advantage (R6); Inanup (R6); Invinciano (R7); Knight (R8); Canasta (R8); Malkovich (R9)
SCONE MONDAY: Isalute (R4)
RECENT TRIAL WATCH WINNERS: Daphne Jean; Shotgun Alli; Cape Breton; Fenech; Goofy Mick; Bitcoin Baby; Stoical; Wicklow; Escape Artist; In The Congo; Katalin; Ballistic Lover.
TRIAL POINTERS
ROSEHILL May 21: The highlight of the morning was another brilliant speed display by the Bjorn Baker-trained 3YO MALKOVICH. After winning his recent Rosehill trial over 900m by 10 lengths in the fastest time of the session he did it again to score in his 895m heat, this time slipping away from his rivals under a cold ride from Rachel King to win by 8.5 lengths. He put six lengths on the field in a twinkling when allowed to run from the 450m with his time of 52.73 (33.36) almost two seconds faster than the next best 895m heat. Quality 3YO AIM is going a lot better than his recent runs suggest with his dominant win the fastest of the two 1030m trials (63.06; 35.16) a strong pointer to his prospects if he heads to Brisbane. Showed his class to extend strongly from off the pace over the last 200m and run past the leaders under a soft ride from Hugh Bowman. PORT LOUIS may be Sydney's best 2YO maiden but not for long as he looked in great order running home from last under a quiet Hugh Bowman ride to finish second in the mixed 1030m heat for 2 and 3YOs. Good prospect.
WYONG May 17: The G1 winner KEMENTARI looks in great health and James Cummings has him ready for a good to winter program judging by the way he worked easily to the line for a strong third in his 1000m heat (60.61; 36.89) that he could have won if asked for a serious effort. In the 2YO heats the Gai Waterhouse and Adrian Bott's G1 placed CONVERGE was clearly the standout. He shared the lead in the middle of a line of three and responded keenly when put under a ride by Tim Clark to clear out for a dominant 8.3 lengths win in a tick slower time (50.36; 35.13) than Aquitaine's heat win.
WARWICK FARM May 17: It's rare to see a 2YO trial twice in the space of the week but the Hawkes stable had no hesitation backing up the unraced Deep Field youngster SACRED FIELD after his debut trial win at Rosehill on May 11. He led easily at Rosehill but this time showed he wasn't one dimensional by settling back before tracking up behind a tearaway leader under a kind ride. He went to the line with plenty in hand to win the fastest of the four 740m heats (43.29; 33.24) and is obviously ready to make an impact when he goes to the races.
RANDWICK May 13: SAVATIANO was freshened after her G1 All Aged Stakes second and did all the Godolphin stable would have expected to win her 1040m heat. Settled off the pace and oozed class down the running with no pressure applied by Hugh Bowman as she strode clear for a soft 1.5 lengths win. The only knock was her slow time (65.32; 36.15), well outside the quicker times recorded in other 1040m heats. The Sydney Cup runner-up RONDINELLA took the eye extending strongly over the last 100m to finish third in the 1200m heat (72.86; 36.36). It was a lovely tick over trial by this classy staying mare and no doubt she will be heading north with the Brisbane Cup as her target.
ROSEHILL May 11: The standout trial saw the speedster MALKOVICH score by 10 lengths, running away from his rivals over the last 400m in the fastest of the seven 900m heats (53.54; 33.92) some seven tenths faster the next best. He's won four times up to 1100m and will take some catching over a short course. A classy first trial by the Deep Field SACRED FIELD saw him cruise to an unextended win by 5.5 lengths in the fastest of the four 2YO heats over 900m (54.29; 34.88).
BLACKBOOK REPORT
Eligible Blackbook Runners – May 29
EAGLE FARM: Maozi (R1); Kordia (R2); Palladas (R3); Brimham Rocks (R5); Rondinella (R5); Tiger Of Malay (R6); Invinsible Tears (R6); Athiri (R9); L'Cosmo (R9)
RANDWICK: Stockman (R3); No Compromise (R3); More Prophets (R4); April Rain (R7); Brutality (R8)
MORPHETTVILLE: Ambidazzle (R4)
GOLD COAST: Rogue Rocker (R6)
RECENT BLACKBOOK WINNERS: Realm Of Flowers; Reloaded; Laure Me In; Baller; Zaaki; Cherry Tortoni; Embracer; Daring Belle; Real Sensation; My Swashbuckler.
Blackbookers – Selected May 22
(Follow for next 3 starts)
BLONDEAU: Closing sectionals quickest of the day. Needs 1400m.
LA BELLA COSTA: Chased keenly first-up. Promising effort.
LA GRISA: Positive return. This could be her best prep.
OUR PLAYBOY: Liked his late work. Should pay his way in Brisbane.
STOCKMAN: Genuine stayer. Close to a win.
THE ASTROLOGIST: Excellent opener to his Brisbane campaign. Eagle Farm will suit.
TOFANE: Class act. Sure to be a threat in the Stradbroke.