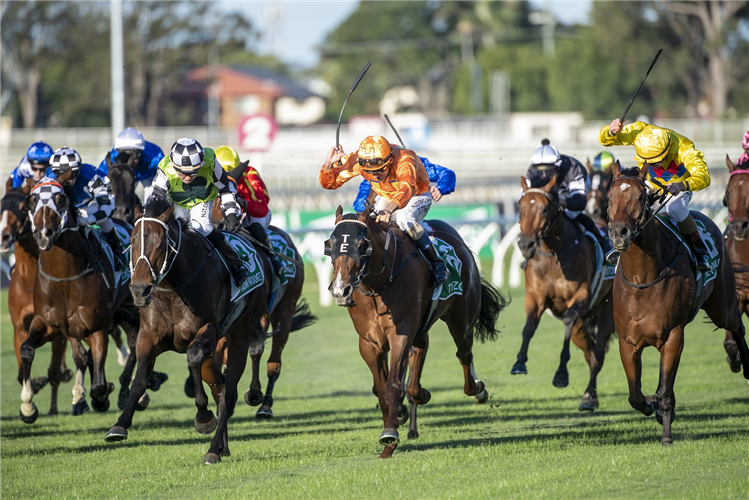 EAGLE FARM June 12
Best Bets
RACE 6: (9) Garibaldi
RACE 7: (2) Converge
For Value
RACE 1: (12) Socialist
RACE 8: (7) Wild Planet
RACE 9: (2) Odeum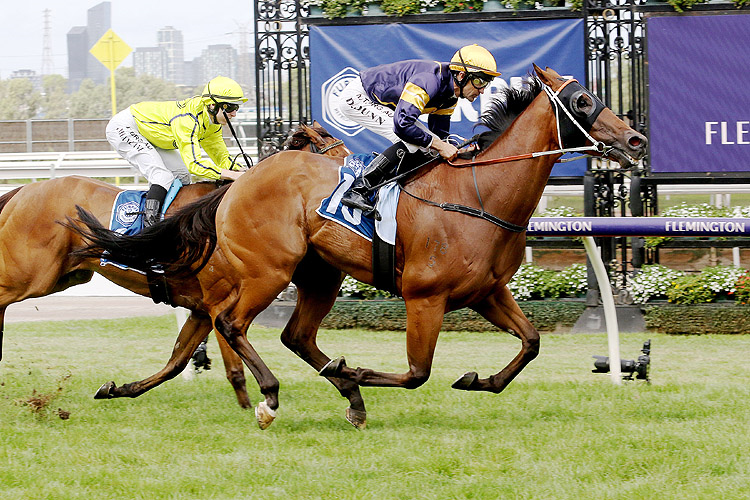 RACE 1: 12-1-8-10
RACE 2: 2-4-1-3
RACE 3: 2-1-5-4
RACE 4: 4-3-1-7
RACe 5: 1-2-4-6
RACE 6: 9-6-11-7
RACE 7: 2-5-1-9
RACE 8: 7-3-12-11
RACE 9: 2-9-7-6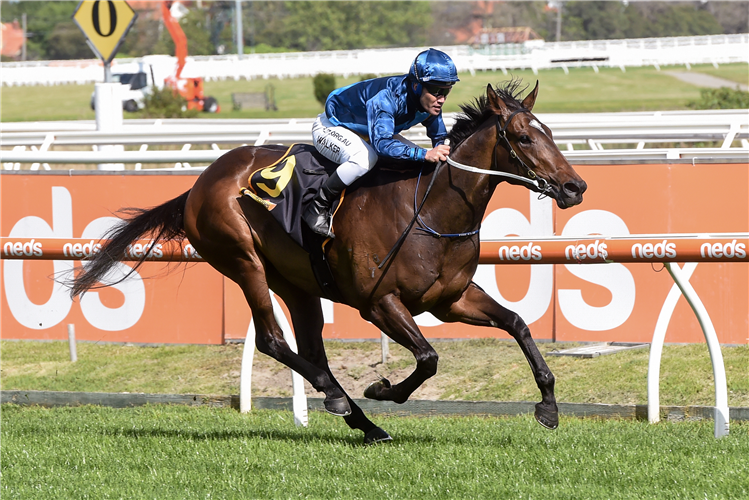 RANDWICK June 12
Best Bets
RACE 4: (7) Gravina
RACE 9 (10) Blondeau
For Value
RACE 2: (3) Sizzling Cat
RACE 6 (2) Order Again
RACE 8: (12) Mirra Vision
RACE 1: 4-6-3-2
RACE 2: 3-11-15-10
RACE 3: 11-10-4-2
RACE 4: 7-8-11-6
RACE 5: 5-4-6-7
RACE 6: 2-11-12-7
RACE 7: 14-7-5-12
RACE 8: 12-8-4-3
RACE 9: 10-8-7-5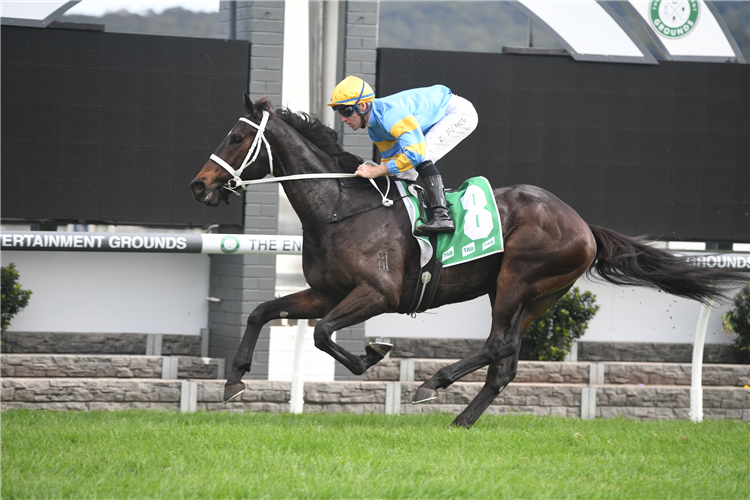 RANDWICK MULTI
RACE 4 (7) GRAVINA: Have a feeling this Sebring colt could be a superior performer on affected tracks. Made it two from two in soft going when he trounced his rivals over this course and distance on May 29 when he showed rare acceleration over the last 200m to win by five lengths. Steps up to a BM78 but gets in with a kilo less weight after the claim for the in-form apprentice Reece Jones and will put this race to bed quickly if he turns up in the same form.
RACE 6 (2) ORDER AGAIN: Readily admit this big gelding needs a lot to go right in his races but it's hard to deny he is not primed for this suitable mile event after resuming with a luckless third in the Scone Cup (1600m) followed by a strong trial effort. Races best when his races are spaced and the certain soft track is very much in his favour. Just needs to get clear air over the last 400m.
RACE 9 (10) BLONDEAU: Gets to 1400m for the first time this prep and the soft to heavy conditions should be ideal. Big win first-up over 1200m at Gosford then had to chase from a long way out on a firm track when a closing third over the same trip in this class at Rosehill when his last 600m was the fastest on the day. Has had convictions but seems he is now in career best form.
TRIAL WATCH REPORT
Noted Trial Runners June 12
RANDWICK SATURDAY: Lancaster Bomber (R3); Brazen Gem (R4); Our Bellagio Miss (R3); Steel Diamond (R4); Ulysses (R4); Order Again (R6); Primitivo (R6); Viridine (R7); Embracer (R7); Fituese (R7); Tricky Gal (R8); New Arrangement (R8); Cisco Bay (R9)
EAGLE FARM SATURDAY: I Am Superman (R8); Funstar (R9)
SANDOWN SATURDAY: Duchy Of Savoy (R1)
NEWCASTLE SATURDAY: Stiller (R5); Linguee (R6)
HAWKESBURY SUNDAY: Stiller (R4)
WARWICK FARM MONDAY: Tyrol (R1); Promise Of Success (R1); Starboreta (R1); Black Bolt (R3); Diamonds'n'Stones (R7); El Buena (R7); Off Shaw (R7)
RECENT TRIAL WATCH WINNERS: Ibaraki; No Impediment; Nikohli Beagle; Isalute; Daphne Jean; Shotgun Alli; Cape Breton; Fenech; Goofy Mick; Bitcoin Baby; Stoical; Wicklow; Escape Artist.
TRIAL POINTERS
ROSEHILL June 4: The fastest open heat win over 900m was posted by the handy performer ULYSSES (55.06; 34.20). He worked to the line for a solid win with EL BUENA, BRAZEN GEM and VIRIDINE working well within themselves behind him. In the other her open heat over 900m STEEL DIAMOND impressed with a strong fourth, her second good trial since her transfer to Chris Waller that points to her being ready to go fresh. CISCO BAY was the best of the three heat winners over 1030m (63.01; 35.07), unleashing a sharp sprint from the off the pace to score by more than three lengths. This backed up his strong win in Rosehill trial on May 21.ORDER AGAIN was the one taking the eye behind him with his strong fourth.
RANDWICK May 28: EMBRACER rebounded from his latest loss to win a strong open heat over 1050m (64.00; 34.91). I liked the work of honest mare TRICKY GAL over the last 200m the same heat. Another good mare FITUESE sprinted fast to the line from the rear to win her 1050m heat (64.33; 34.44). Classy Group winner I AM SUPERMAN was never under pressure to record a soft win in his 1200m heat (74.54; 35.21) while the other 1200m heat was keenly contested and won in faster time (74.41; 35.20) by PRIMITIVO.
WARWICK FARM May 17: The open heat over 740m was won in efficient style by LANCASTER BOMBER (43.87; 33.60). He is an accomplished last start restricted winner who can be well placed in the right grade.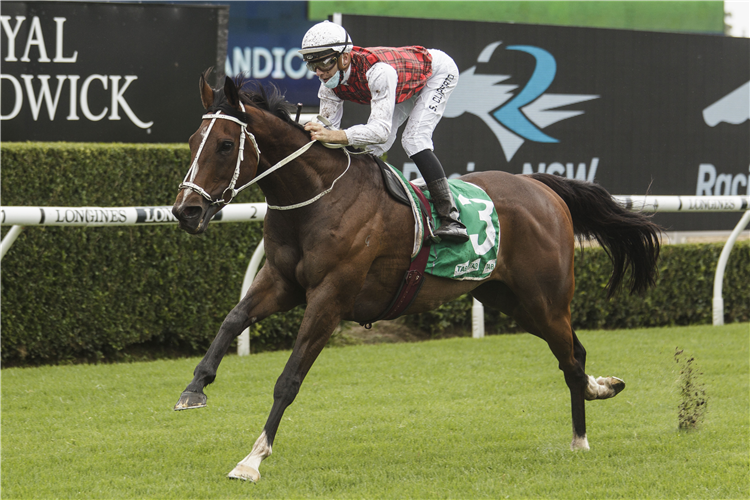 BLACKBOOK REPORT
Eligible Blackbook Runners – June 12
EAGLE FARM SATURDAY: Garibaldi (R6); Port Louis (R7); Invinsible Tears (R7); Tofane (R8); Wild Planet (R8); Victorem (R8); Wild Vixen (R9)
RANDWICK SATURDAY: Bluff 'n' Bluster (R4); Zing (R5); Brutality (R6); Opacity (R6); Criminal Code (R8); Blondeau (R9)
SANDOWN SATURDAY: Royal Crown (R2)
MORPHETTVILLE SATURDAY: Ambidazzle (R4); La Bella Costa (R9)
EDENHOPE SUNDAY: Duke Of Plumpton (R7)
RECENT BLACKBOOK WINNERS: Lunar Flare; Great House; Tiger Of Malay; Rogue Rocker; No Compromise; Realm Of Flowers; Reloaded; Laure Me In; Baller; Zaaki; Cherry Tortoni; Embracer.
Blackbookers – Selected June 5
(Follow for next 3 starts)
BAGLIONI: Missed run at vital stage. Won't be big odds next time.
BERDIBEK: Going well. Ready to be placed to advantage.
MASERARTIE BAY: Set up for a suitable staying race.
PETRUCHIO: Back in good form after a long absence.
PIONEER RIVER: Likes the Flemington straight.
TYCOONIST: Luckless over last 400m. Forgive run.