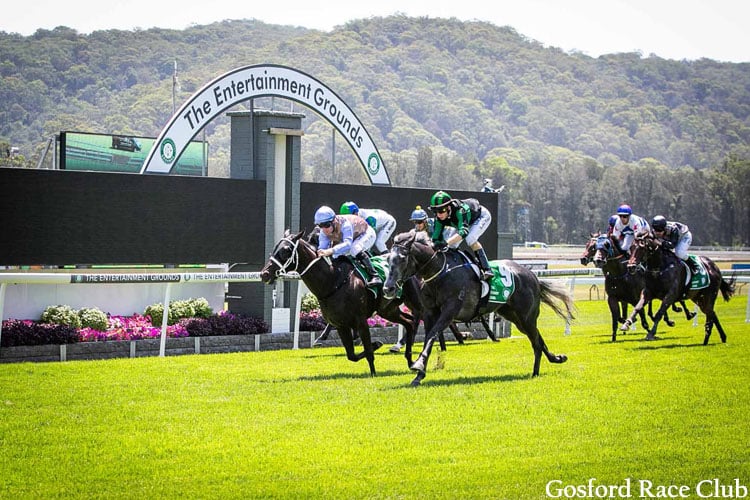 GOSFORD September 8
For Value
RACE 5: (11) Tristate
RACE 1: 1-9-8-2
RACE 2: 7-8-1-4
RACE 3: 4-1-5-3
RACE 4: 8-3-5-2
RACE 5: 11-7-4-2
RACE 6: 6-8-5-4
TRIAL WATCH REPORT
Noted Trial Runners – September 8-11
GOSFORD WEDNESDAY: Kooled (R1); Hollywood North (R1); Fangirl (R1); Dark Energy (R1); Solar Apex (R2); Fifteen Aria (R4); Ocean Emperor (R5); Nictock (R5); Park Avenue (R5)
HAWKESBURY THURSDAY: Ka Bling (R3); Kallos (R3); Lease (R3); Midori Beauty (R3); The Poacher (R3); Lady Fraulein (R4); Yumi (R4)
NOWRA FRIDAY: The Rampant (R3); Benaud (R3); Can Do It (R4); Divine Okay (R8); The Poacher (R8); Zoisite (R8)
KEMBLA GRANGE SATURDAY: Barossa Rosa (R4); Dalaalaat (R4); Tiger Of Malay (R5); Silent Impact (R5); Marboosha (R6); Vangelic (R6); Giannis (R5/R8); Entriviere (R6); Nimalee (R7); Anamoe (R8); Converge (R8); Home Affairs (R8); Remarque (R8);
RECENT TRIAL WATCH WINNERS: Speech; Nature Strip; Eyewitness; Invincible Vision; Profondo; Arthur Francis; Quick Tempo; Bruckner; Masked Crusader; Madam Legend; Andermatt; Centro Storico; Beep Test; Tristate; Salute To The Sun; Way To The Stars; Fituese.
TRIAL POINTERS
ROSEHILL September 3: Classy three-year-olds REMARQUE and HOME AFFAIRS stood out with quality wins that auger well for the immediate prospects. HOME AFFAIRS is certain to be hard to beat when he has his first 3YO start. This was his third trial win in the last five weeks, underscoring that Waller is ensuring he is right on his game for his return. This was the best of his three trial wins, extending fluently over the last 200m for an easy 2.75 lengths win in the quickest of the nine heats over 900m (54.32; 34.17). REMARQUE gave another impressive display of his classy power as he strode to a dominant 3.3 lengths win in his 900m heat (54.37; 34.15), running home a tick quicker than Home Affairs over the last 600m. He was eager to run when restrained behind two leaders before easing to the outside at the 400m and extending like a top class colt.
WARWICK FARM August 30: The Bjorn Baker-trained OCEAN EMPEROR, having his first trial since May, railed up and was unextended to win his 810m heat (47.82; 33.01) from the crack sprinter EDUARDO. He is eligible for lower class Benchmark events and can be well placed in a suitable sprint. Bjorn Baker would have been happy with his 800m maiden heat winners DIVINE OKAY (47.66; 33.40) and MIDORI BEAUTY (47.44; 33.14).
ROSEHILL August 26: The 1030m heats on the inside grass saw a solid win recorded by the good type SOLAR APEX (65.48; 36.65). The maiden heats over 900m saw BELLA ROUGE ridden out to record the fastest time of the session (55.97; 35.73). KOOLED and HOLLYWOOLD NORTH were other maidens to make an impression.
HAWKESBURY August 23: DARK ENERGY posted the fastest 1000m heat win (60.09; 34.44) with a strong come from behind win under James McDonald..The fastest 800m heat was won by the speedy ILLUSTRATING LAW (46.16; 32.36) but only had a bare margin to spare on the line from the fast finishing KALLOS.
RANDWICK August 20: Waterhouse and Bott have a nice type in THE RAMPANT, an unraced 4YO gelding by Snitzel having his second trial. He showed good race sense to win his 1045m heat (63.97; 35.16), hitting the line impressively under a soft ride from off the pace.
RANDWICK AUGUST 20: The G1 winner CONVERGE showed that he is real Golden Rose/Caulfield Guineas player with a classy win in the 100m heat, easily picking up smart types DISCHARGED and SHOUT TO THE BAR over the last 100m for a dominant win (58.55; 35.12).
RANDWICK August 6: The session featured three black type heats on the course proper. The blackbook trial came from the G1 JJ Atkins winner CONVERGE. He went around under a big hold for a soft sixth in a quiet start to what could be a big spring.
BLACKBOOK REPORT
Eligible Blackbook Runners – September 1
EAGLE FARM WEDNESDAY: Contemptuous (R5)
HAWKESBURY THURSDAY: With Your Blessing (R3)
RECENT BLACKBOOK WINNERS: Jamaea; Geist; Superstorm; Signora Nera; Coastwatch; Madam Legend; Masked Crusader; Vinco; Super Effort; Bella Nipotina; Arctic Thunder; Hi Stranger; Chat; Kutayha; Furrion.
Blackbookers – Selected September 4
(Follow for next 3 starts)
ARAMAYO: Excellent Epsom trial.
ATHELRIC: Suited on a bigger track.
ATISHU: Negative ride. Can rise above this class.
BULLFINCH: Overseas form says he will improve.
IRISH FLAME: Good first-up. Effective over range of distances.
MAC 'N' CHEESE: Strong filly with big race potential.
SHAIK: Set a task. Hard to beat in suitable company.