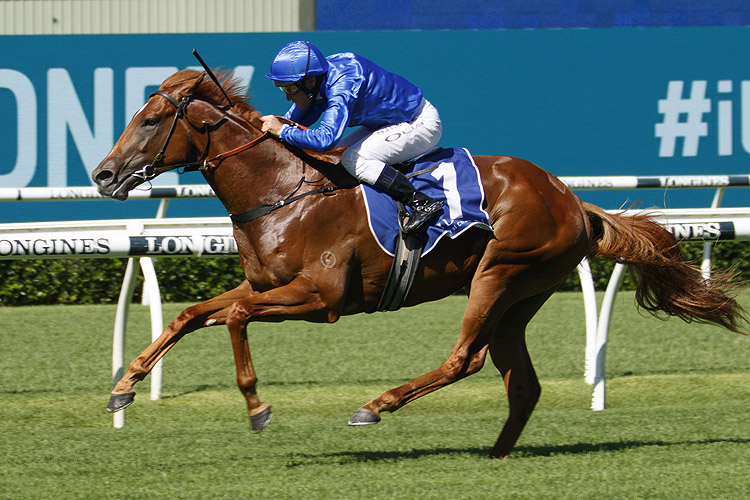 ROSEHILL September 25
Best Bets
RACE 5: (3) Paulele
RACE 6: (10) Love Tap
For Value
RACE 7: (4) Nimalee
RACE 10: (7) Ventura Ocean
RACE 1: 8-3-1-2
RACE 2: 10-4-3-15
RACE 3: 7-2-4-3
RACE 4: 7-3-2-1
RACE 5: 3-2-4-1
RACE 6: 10-1-7-8
RACE 7: 4-2-9-5
RACE 8: 1-2-7-6
RACE 9: 3-6-9-4
RACE 10: 7-5-4-9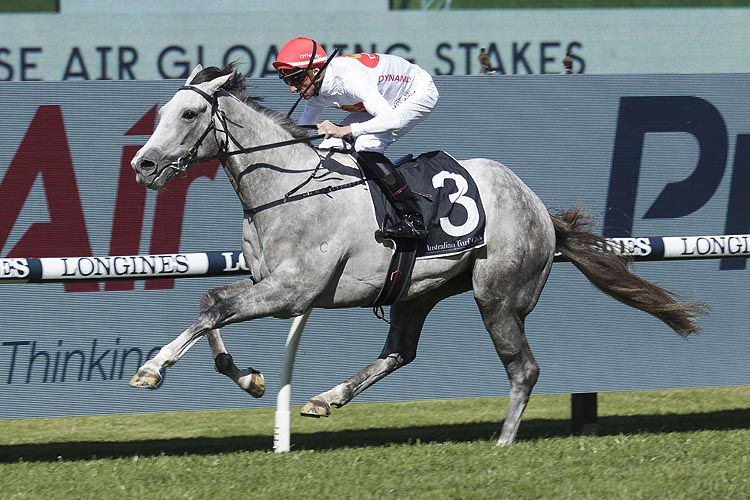 SANDOWN September 25
Best Plays
RACE 3: (9) Kooled (EW)
RACE 6: (7) Skyman (EW)
RACE 8: (5) King Of Hastings (EW)
RACE 9: (13) Bea Tempted (EW)
QUADDIE
RACE 6: 7-5-1-9-3
RACE 7: 2-5
RACE 8: 5-8-6-3-2-1
RACE 9: 13-3-15-17-11-8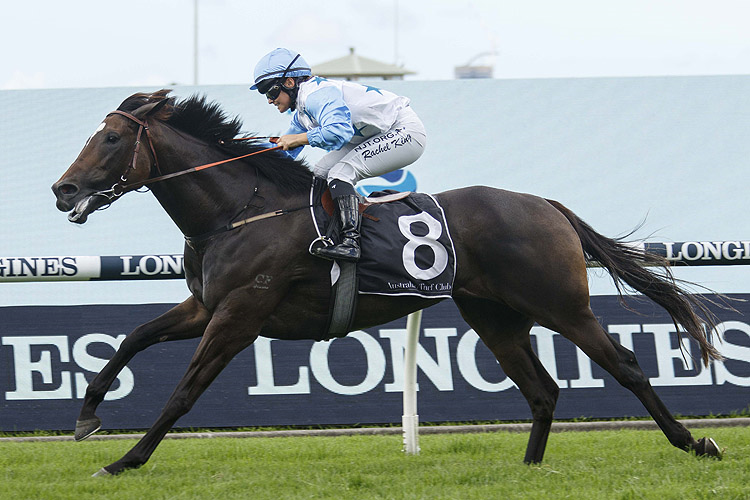 ROSEHILL MULTI
RACE 5 - (3) PAULELE: Quality 3YO came back in top form to win Listed Rosebud over 1100m at Randwick beating In The Congo before that horse turned the tables in the G3 San Domenico (1100m) at Kembla Grange where his late sprint was negated by a slow tempo. In The Congo franked the form in the Run To The Rose while Paulele has been kept fresh for his best distance. Genuine pace aided by bit of J Mac magic can help him overcome an awkward draw.
RACE 6 – (10) LOVE TAP: The potential of this imposing grey gelding is the key factor as he jumps from his impressive last start BM78 win over 1500m at Kembla Grange to this classy G2 event. But let's not forget he won the G3 Gloaming Stakes over 1800m at this course last spring at just his fifth race start and with five wins from only eight starts overall I'm sure he is yet to reach his ceiling. The return of blinkers to his gear at Kembla was significant and he must be allowed considerable improvement off that performance with a 6kg drop in weight to counter the rise in class.
RACE 7 – (4) NIMALEE: Talented mare has flown under the radar for much of her career yet she boasts the excellent stats of six wins and five placings from only 15 starts including a G2 win in the Emancipation Stakes over 1500m at this course in April. Resumed with an excellent fourth in the G2 Theo Marks (1300m) at Kembla Grange where she hit the line best from off the pace and is certain to fitter for the suitable return to her own sex on a course where she has won twice from four starts.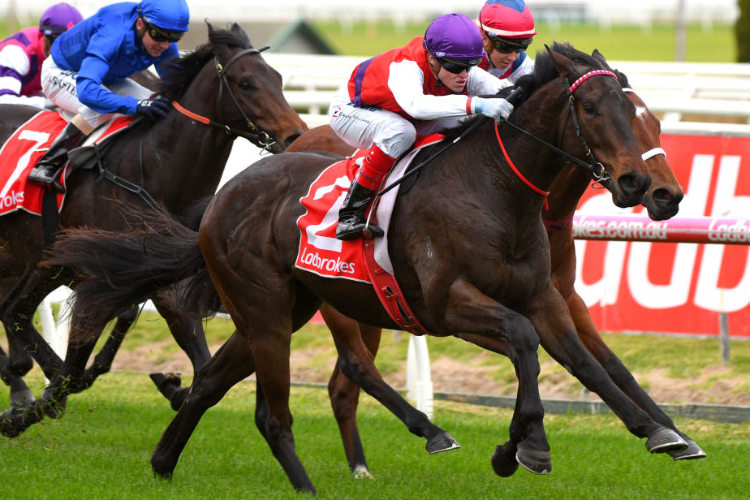 TRIAL WATCH REPORT
Noted Trial Runners – September 25-26
ROSEHILL SATURDAY: Barossa Rosa (R3); Home Affairs (R5); Yonkers (R6); Ellsberg (R10); Grace And Harmony (R10)
GOULBURN SATURDAY: Sarsen (R2); Isolyfe (R4); I Am Nefertiti (R4); Roots (R4); Cotehele (R7); Za Ceibas (R7)
PORT MACQUARIE SUNDAY: Oakfield Blossom (R2)
RECENT TRIAL WATCH WINNERS: Minsk Moment; Belluci Babe; Battleton; Shihonka; Snitzonfire; Eduardo; Princess Glamour; Six Again; Madam Legend; Huzzah; Promise Of Success; Dalgarno; Dalaalaat; Giannis; Entriviere; Anamoe; Jesse James; Benaud.
TRIAL POINTERS
ROSEHILL September 14: Quality 4YO ELLSBERG didn't disappoint winning the open heat over 1030m (63.51; 35.95). He worked to the line nicely after sitting three wide. ZA CEIBAS, a new addition to the Waller team after winning his only start in NZ in May, won an open heat over 900m. The time was slow (57.73; 36.45) but the heat had depth. Maiden runners to make an impression included the heat winner ISOLYFE (56.08; 35.23)
ROSEHILL September 3: Silver Slipper Stakes winner HOME AFFAIRS recorded his third trial win in the last five weeks, underscoring that Waller is ensuring he is right on his game for his return. This was the best of his three trial wins, extending fluently over the last 200m for an easy 2.75 lengths win in the quickest of the nine heats over 900m (54.32; 34.17).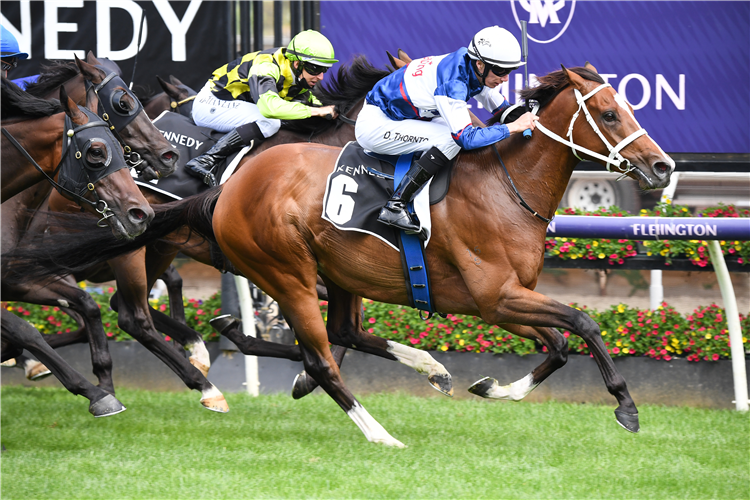 BLACKBOOK REPORT
Eligible Blackbook Runners – September 24-25
ROSEHILL SATURDAY: Forbidden Love (R7); Madam Rouge (R7); Nimalee (R7); Artorius (R8); Captivant (R8); Remarque (R8); Bullfinch (R10)
SANDOWN SATURDAY: Mac 'N' Cheese (R4); Vianello (R4); Cherry Tortoni (R5); Fifty Stars (R7)
BENALLA SUNDAY: Barade (R8)
RECENT BLACKBOOK WINNERS: Belluci Babe; Shihonka; High Supremacy; Kiss The Bride; She's Ideel; Atishu; Yearning; Hitotsu; Love Tap; Mr Mozart; Animate; Entriviere; Contemptuous; Jamaea; Geist; Superstorm; Signora Nera; Coastwatch; Madam Legend.
Blackbookers – Selected September 18
(Follow for next 3 starts)
ELUSIVE EXPRESS: Promising filly. Guineas and longer.
GRAVINA: Strong first-up placing. Certain improver.
GYTRASH: Top notch sprinter. Best over 1200m.
I'M THUNDERSTRUCK: Huge first-up effort. Big talent.
MONTEFILIA: Ready for staying targets.
SCOTTISH MIST: Suited over 1400m in her right grade.
STARELLE: Talented mare. Set for a good campaign.