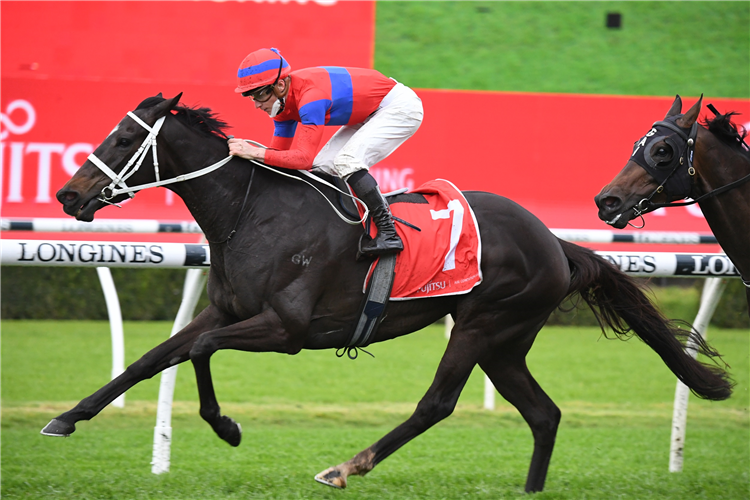 RANDWICK October 2
Best Bets
RACE 6: (1) Masked Crusader
RACE 10: (12) Gravina
For Value
RACE 1: (5) Ashema
RACE 3: (14) Zambezi River
RACE 4: (8) Wairere Falls
RACE 8: (10) Aramayo
RACE 9: (17) No Compromise
RACE 1: 5-3-7-4
RACE 2: 2-4-11-7
RACE 3: 14-13-4-9
RACE 4: 8-2-11-3
RACE 5: 1-8-3-2
RACE 6: 1-3-5-7
RACE 7: 2-8-1-14
RACE 8: 10-17-3-9
RACE 9: 17-8-12-20
RACE 10: 12-4-2-1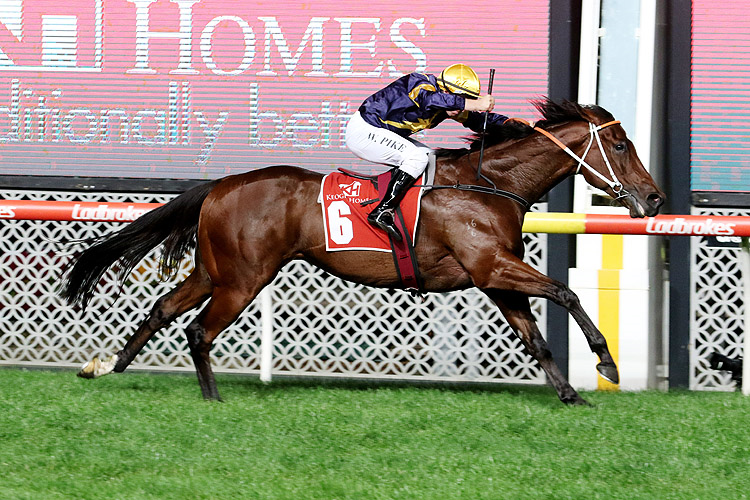 FLEMINGTON October 2
Best Bets
RACE 3: (2) Elusive Express
RACE 7: (4) Verry Elleegant
QUADDIE
RACE 6: 2-3-4-7
RACE 7: 4-3-1-7
RACE 8: 10-4-13-11
RACE 9: 9-13-1-14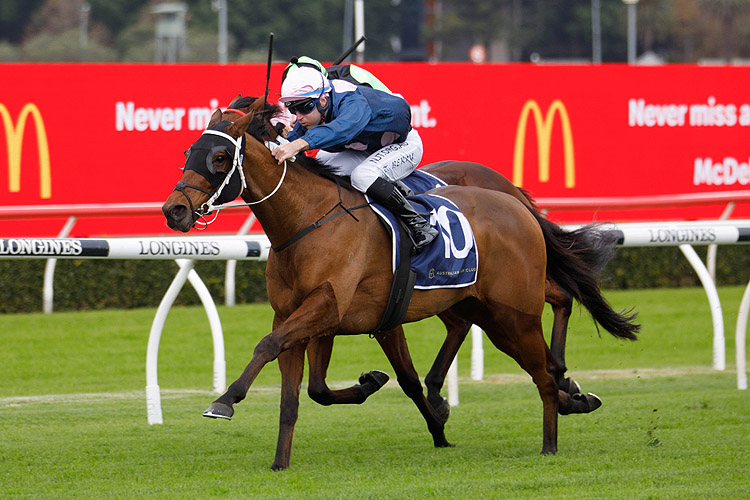 RANDWICK MULTI
RACE 8 (10) ARAMAYO: Numerous runners are getting down in the weights off strong lead-up performances but I'm going with the Zaaki form to stand up after his impressive first-up second to that superstar in the G2 Tramway over 1400m at this course on September 4. Backed that up with an excellent Epsom trial over the same course and distance in the G3 Bill Ritchie when he worked home in the best sectionals under 58kg to finish third and now he drops 6.5kg to only 51.5kg. He's a four-time winner over 1600m and remember he had excellent Group form as a 3YO including a head second in the G1 Champion Stakes over 2000m at this track before his Singapore stint where he won three open and black type races and missed a place only four times in 11 starts. Ticks a lot of boxes at double figure odds.
RACE 9 (17) NO COMPROMISE: Easy to make a good case for this tough stayer after his luckless third in the Newcastle Cup – a race indelibly linked to Metropolitan history – with the benefit of a significant 4.5kg drop in weight to the limit of 50kg. He has come through a testing winter program in top form and the combination of his dour fitness and light weight are sure to be telling factors regardless of the track conditions. Excellent value for a fit stayer who has missed a place only once in his last nine starts.
RACE 10 (12) GRAVINA: Gave notice that he could be set for his best campaign with an excellent first-up third over 1100m at this course on September 18 when he rider took the wrong option at a vital stage on an affected track. Loved the way he surged through the line late and should make the expected improvement off that effort with a 2.5kg drop in weight on a track where he has missed a place only once in five outings including two wins from two starts over the 1200m course.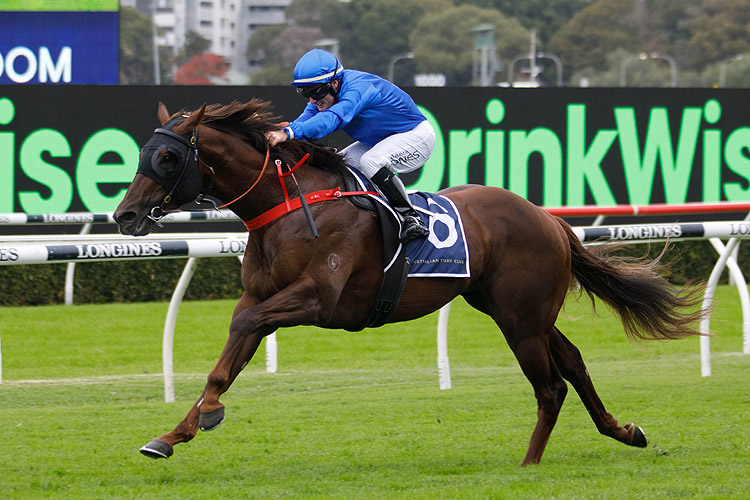 TRIAL WATCH REPORT
Noted Trial Runners – October 1-2
RANDWICK SATURDAY: Coolangatta (R2); Drisana (R2); Wild Botanica (R2); Kibou (R3); Master Showman (R3); Psychiatrist (R3); Resonator (R3); Sejarden (R3); Victory Moments (R3); Zambezi River (R3); Spacewalk (R3); I Am Superman (R6); Embracer (R6); Prime Candidate (R10)
FLEMINGTON SATURDAY: Kementari (R4); Splintex (R4)
NEWCASTLE SATURDAY: Smirnova (R2); Harlem Luya (R7); Bojack (R8)
WARWICK FARM MONDAY: Greater Harlem (R1); Headliner (R3); Lord Ardmore (R6); Varda (R7); Newsreader (R8); Le Vizir (R8)
RECENT TRIAL WATCH WINNERS: Ka Bling; Able Willie; Villaden; Norwegian Bliss; Yonkers; Barossa Rosa; Home Affairs; Ellsberg; Roots; Cotehele; Minsk Moment; Belluci Babe; Battleton; Shihonka; Snitzonfire; Eduardo; Princess Glamour; Six Again.
TRIAL POINTERS
RANDWICK September 24: The quality sprinter SPLINTEX showed he has trained on strongly from his last start G2 win at Flemington by dominating his fast 740m heat win (43.23; 32.68) under no pressure. EMBRACER did enough to win a slow 1200m heat (74.75; 34.63). Stablemate BOJACK has plenty of natural pace and ran along strongly for a sharp win in his 1050m heat (63.07; 34.19). The only 2YO trial over 740m saw the racy Snitzel colt NIPOTINO show good speed and fight on gamely for a narrow win in slow time (45.60; (34.48).
WARWICK FARM September 21: Godolphin's Exosphere colt SPACEWALK worked well within himself to beat two rivals in his 805m heat for 2YOs (47.76; 33.95).
ROSEHILL SEPTEMBER 14: LORD ARDMORE, another new addition to the Waller stable from NZ, has good restricted class prospects after a strong second in his 900m heat.
RANDWICK September 10: I AM SUPERMAN, having been gelded, looked in top order working well within himself against the star sprinters CLASSIQUE LEGEND and LOST AND RUNNING in the 1000m trial for Group horses on the course proper. His half length third under less pressure could be rated a superior trial to the first pair.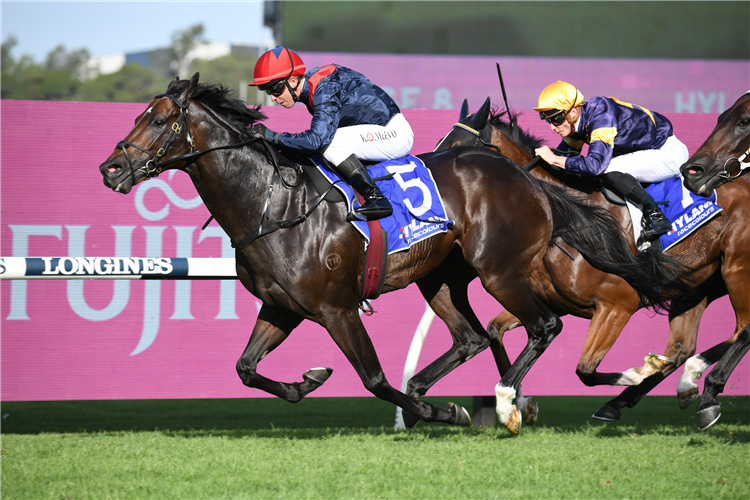 RANDWICK 2YO TRIALS – September 20
All nine heat winners (855m) are acceptors for Saturday's Breeders Plate or Gimcrack Stakes.
FASTEST HEAT WINNERS/LAST 600m
TIME WINNER (TRAINER/SIRE/SEX) LAST 600m
49.87 WILD BOTANICA (Kacy Fogden/Speith Filly) 33.69
50.05 KIBOU (Waterhouse-Bott/Maurice Colt) 33.71
50.11 COOLANGATTA (Maher-Eustace/Written Tycoon Filly) 33.66
50.22 VICTORY MOMENTS (Kacy Fogden/Speith Colt) 33.60
50.30 DRISANA (Snowden Racing; Merchant Navy Filly) 33.85
50.42 PYSCHIATRIST (Ryan-Alexiou/Exceed And Excel Colt) 33.74
50.44 DEEP EXPECTATION (Peter Robl/Deep Field Filly) 33.81
50.52 EMPEROR (Genghis Khan) (Matt Dunn/I Am Invincible colt) 33.70
50.60 RESONATOR (Waterhouse-Bott/Brazen Beau Colt) 33.90
BREEDERS PLATE
KIBOU: Showed natural speed and race sense to lead before stretching out well over the last 200m, extending his winning margin to more than three lengths. Posted the fastest time of the colts heats.
PYSCHIATRIST: One of the better winners as he got to the lead easily after 200m and was always in control of the heat while doing a few things wrong. His margin was only a long head but his rider James McDonald sat up over the last 50m. NARNIA put in good work late under a ride to get close to Psychiatrist on the line.
VICTORY MOMENTS: Gold Coast trial winner and should live up to his name as he is an obvious natural talent. Jumped with them but from his wide gate but Tim Clark was happy to ease back and sit three and four wide before giving him air to extend turning for home. Sprinted clear at the 200m and coasted over the last 100m under no pressure while recording the fastest last 600m of the session. ZAMBEZI RIVER is a nice type with scope to improve on his closing second under a soft ride. Note he is the preferred ride of James McDonald.
RESONATOR: Typical early comer from the Waterhouse/Bott yard. Showed good speed to hold the rail and was pushed out for a soft win on the line while not testing the clock. CALICO JACK was under pressure outside the winner from the turn but rallied over the last 100m to hold second. While they were all under pressure to the line the closing effort of MASTER SHOWMAN had merit.
EMPEROR: Raced in his trial as GENGHIS KHAN before a name change. Tracked the leaders, peeling off their backs and going home best under a ride. Runner-up SEJARDEN also impressed as he looked to have plenty in hand taking ground off the winner late.
GIMCRACK STAKES
WILD BOTANICA: Came off her second in a Gold Coast trial and did everything right to rail through and share lead after 250m. Responded to riding to keep running and post the quickest time of the morning overall although others clocked faster closing sectionals. OKAMI LASS put in good work over the last 80m to take ground off Wild Botanica. PANTONARIO went with Wild Botanica to the 200m where she was under pressure to hold her ground.
COOLANGATTA: Settled off the speed before showing nice acceleration to easily pick up the leaders and race away in fine style. Won by a dominant margin with plenty in hand. WILD CALM ran on well from the back half without threatening Coolangatta. CHOOSE YOUR WORDS did best of the on pace runners to hold third.
DEEP EXPECTATION: Settled back on the rail behind the leaders before she angled into a split at the 300m where she took control when put under a ride. She was pushed along to score narrowly from a game MUMBAI JEWEL who shared the lead on the outside and while under pressure was equally as good as the winner.
DRISANA: Smart winner. She settled five lengths off a pair of running leaders before letting down with a strong sprint from the turn to get the upper hand over the last 100m. Always like a youngster that can settle and accelerate off a fast pace. SNITCAT went quick in the lead.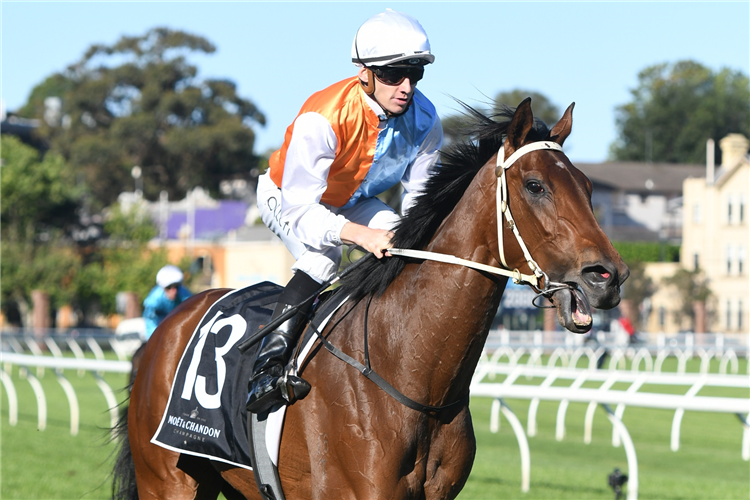 BLACKBOOK REPORT
Eligible Blackbook Runners – October 2-3
RANDWICK SATURDAY: Cepheus (R5); Stray (R7); Aramayo (R8); Sky Lab (R8); Montefilia (R9); Gravina (R10)
FLEMINGTON SATURDAY: Elusive Express (R3); Forbes (R5); Instant Celebrity (R6); Mystic Journey (R6); Shaik (R6); Sir Dragonet (R7); Persan (R7)
DOOMBEN SATURDAY: Scottish Mist (R6); Ziemba (R7); Ruuca (R7)
SUNSHINE COAST SUNDAY: Mr Wong (R7)
BENDIGO SUNDAY: Americain Angel (R8)
WARWICK FARM MONDAY: Headliner (R3)
RECENT BLACKBOOK WINNERS: Belluci Babe; Shihonka; High Supremacy; Kiss The Bride; She's Ideel; Atishu; Yearning; Hitotsu; Love Tap; Mr Mozart; Animate; Entriviere; Contemptuous; Jamaea; Geist; Superstorm; Signora Nera; Coastwatch.
Blackbookers – Selected September 28
(Follow for next 3 starts)
GRACE AND HARMONY: Needs 1600m and longer.
KIKU: Never had the chance to be competitive.
MIMI'S AWARD: Impressed last season. More to come.
OVERPASS: Watch for a step up in distance.
PRIX DE TURN: Debut says he has a future.
STRAY: Ready to win her maiden.