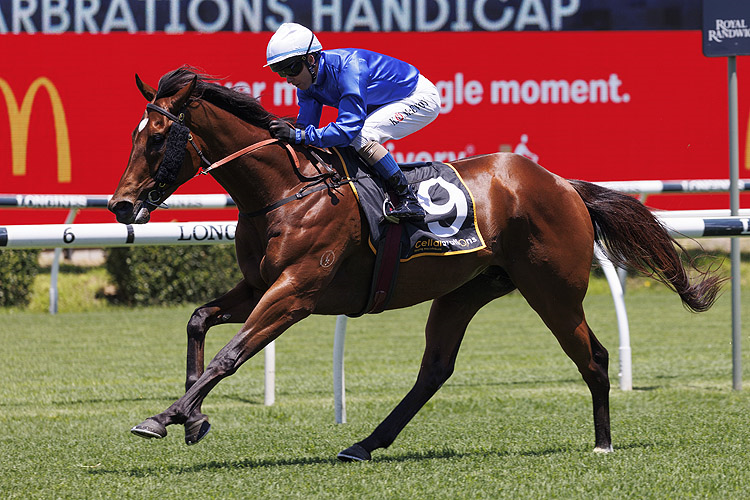 GOSFORD December 29
Best Bets
RACE 5: (3) Kibosh
RACE 6: (3) Bacchanalia
RACE 7: (2) Brookspire
For Value
RACE 4: (5) Stormborn
RACE 1: 3-8-10-4
RACE 2: 3-13-5-12
RACE 3: 4-3-5-9
RACE 4: 5-8-1-6
RACE 5: 3-5-11-13
RACE 6: 3-2-8-1
RACE 7: 2-6-1-5
TRIAL WATCH REPORT
NOTED TRIAL RUNNERS
GOSFORD WEDNESDAY: Miss Sheaf (R1); All England (R2); Vengeful (R2); King Of Sparta (R6); Sing A Love Song (R6)
CANBERRA WEDNESDAY: Per Ivy (R2)
COFFS HARBOUR THURSDAY: Phule (R6)
GOSFORD FRIDAY: The Rockwell Scale (R1); Fluctuate (R1); Have Mercy (R1); Mr Wallace (R1); Pacheco (R3); The Seeker (R3)
RANDWICK SATURDAY: London (R1); Secret Revolution (R1); Pantonario (R1); Madame Pommery (R1); Nikohli Beagle (R4); Moonshine Lady (R5); De Grawin (R7); Badoosh (R10); Trajection (R10)
DOOMBEN SATURDAY: Secret Revolution (R3); Shihonka (R7); Aim (R8)
RECENT TRIAL WATCH WINNERS: Roheryn; Coolangatta; Russian Conquest; Sherringford; Don't Doubt Katie; The Bopper; Elzamee; Written Doubt; Embeller; Starboreta; Nasturtium; Rise Of The Masses; Excelness; Celestial Spirit; Kanazawa; Starman; Black On Beauty; Rupertaar; Socialist; Derry Grove.
TRIAL POINTERS
CANTERBURY December 21: Capitalist colt LONDON won his first trial over 890m with something hand (56.76; 36.27).
WYONG December 20: Russian Revolution colt SECRET REVOLUTION was the standout winner of the session with a classy win in the first 845m trial, easily setting the time standard for the 10 heats over the distance (48.84; 33.90). Settled three lengths off a pair of leaders until straightening where he showed classy acceleration to sprint past them under no pressure and coast to a soft 3.28 lengths. In effect he picked up six lengths in 200 metres – a sure sign of above average talent. He won a Randwick trial at the start of the season and he has obviously come on from his city race debut in October. TRAJECTION (1000m 61.56; 35.33) and MOONSHINE LADY (845m 49.83; 34.53) were two of the better open company heat winners
WARWICK FARM December 16: Unraced MISS SHEAF showed a lot of toe to clock the fastest time in the 809m heats (46.92; 33.49) in her second trial. She is a racy Choisir filly with good prospects in a suitable short course maiden.
ROSEHILL December 14: The fastest 900m heat of the morning (54.29; 34.64) was won by the Gimcrack Stakes placed filly PANTONARIO. She was just a bit sharper over the distance for the subsequent Randwick winner Russian Conquest. The first trial by Counterattack gelding VENGEFUL stamped him as one out of the box. Showed excellent natural speed to open up a big lead and impressed by the way he ran it out for an easy win by almost five lengths in fast time (54.32; 34.89). It's the type of speed that wins races. The best performance in the 1030m heats was the close second by the talented filly SHIHONKA in the open trial won by Beau Rossa (62.09; 34.62). She cruised in second outside the lead and went to the line with plenty to offer, confirming she has held her form since her last start win at Rosehill. A strong 900m heat was won by the quality colt KING OF SPARTA. Overall time was moderate with the feature being the sprint to the line that resulted in a fast last 600m (55.07; 34.49).
RANDWICK December 7: The fastest heat win over 1050m was recorded by FLUCUATE, an unraced 3YO by Not A Single Doubt who produced his best performance in four trials with a strong win (62.73; 34.79). ALL ENGLAND was another runner to take the eye in the 1050m heats.
WARWICK FARM December 2: Noted speedster DE GRAWIN provided the highlight, showing all her natural pace to lead her 815m heat by a big margin. Kept running to score by a clear winner in the fastest trial of the morning (47.07; 33.05).
BLACKBOOK REPORT
Eligible Blackbook Runners – December 29
Nil
RECENT BLACKBOOK WINNERS: Mass Destruction; Dzsenifer; Coventina Bay; Five Kingdom; El Padrino; Totally Charmed; Brookspire; Bacchanalia; Our Heidi; Born A King; Mr Cancun; Ligulate; Spirit Of Gaylard; Superstorm; Vianello; Minhaaj; I'm Thunderstruck; Elusive Express.
Blackbookers – Selected December 26
(Follow for next 3 starts)
AWAY GAME: Excellent return by a class act.
CASINO KID: Another luckless run. Close to a win.
GLITTER STRIP: Set to shine under right conditions.
SIG POSITANO: Would have won with a clear crack.
STEEL DIAMOND: Good first-up. Honest mare.
STORMY ROCK: Ready for a suitable restricted event.