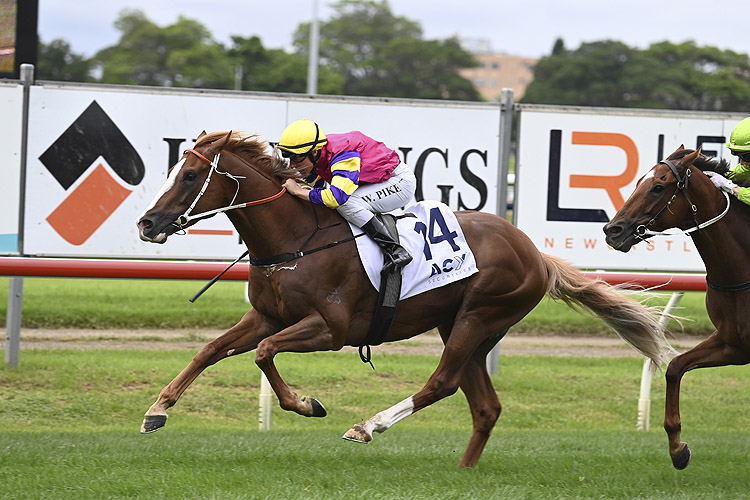 HAWKESBURY APRIL 30
Never easy at this course, especially with more rain predicted that will ensure the rating remains Heavy. Waiting until a pattern is established could be wise as the rail remains true from the home turn with those drawn in close running on the same used ground that was in play at the last Hawkesbury meeting on April 13. It was out 3 metres from the 1100m to 450m that day and reverts to the true for the entire course today.
BEST PLAYS
RACE 4 (1) KALAPOUR: Lightly raced Irish import made an impression in his Australian debut on a soft Hawkesbury track, coming from back in the field for a strong BM78 win over 1500m under 61kg. It was only his fifth career start and this is the perfect progression for the 5YO as he stays in the same class but will be carrying 1.5kg less with the switch to talented claiming apprentice Dylan Gibbons. The step up to 1800m presents no issues as he won his maiden in Ireland over 2500m at just his second start.
RACE 7 (1) MR MOZART: The strong betting support for this classy 3YO is no surprise as he is well clear of his rivals on ratings after impressive Group wins at his last two starts on heavy tracks. He was too good from the front in the G2 Phar Lap Stakes (1500m) at Rosehill beating a subsequent Group winner then responded to sustained pressure to beat older horses in the G3 Doncaster Prelude (1500m) at Newcastle where he accounted for Our Playboy, also a subsequent carnival winner. Rises 6kg with the return to his own age but he'll still be the one to run down if he holds that form.
Race 8 (10) BROOKSPIRE: A strong trial has this quality mare ready for her first outing since her fourth over 1300m behind Snapdancer at the Gold Coast Magic Millions meeting in January that ended a frustrating summer campaign. She's never been out of the money in three first-up attempts and the soft ground suits as she boasts three wins and three placings from her six starts on slow and heavy tracks. James McDonald is riding her for the first time since he had the mount in her debut and he got the feel of her again in her recent trial - expect to see him put her into the race with a positive ride from the start.
FOR VALUE
RACE 3: (8) MOMACK: Suited by the conditions. Going better than his odds suggest.
RACE 5: (17) SACRIMONY: Set to improve on an unlucky first-up placing. Scratchings have helped his chances.
RACE 6: (6) TYCOONIST: Ready for a bold first-up showing off a good trial.
RACE 10: (10) VRENELI: Trialled well since strong last start win. Could dictate from the front.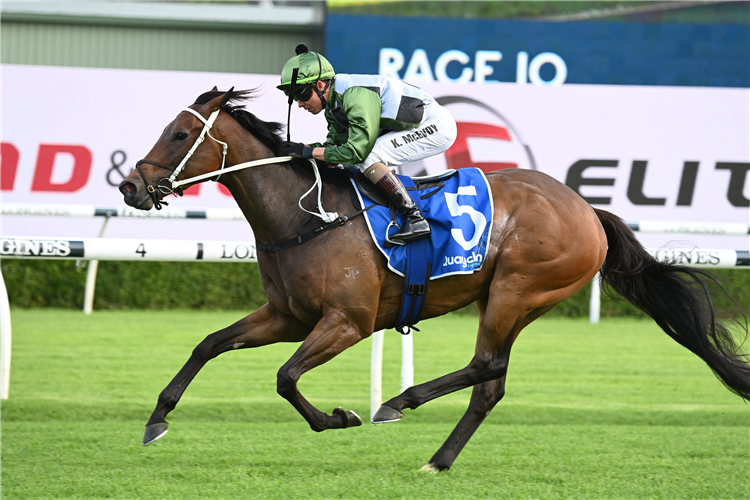 Selections
RACE 1: 3-1-4-11
RACE 2: 13-6-15-4
RACE 3: 8-17-1-4
RACE 4: 1-5-11-4
RACE 5: 17-8-7-11
RACE 6: 6-2-1-5
RACE 7: 1-4-6-5
RACE 8: 10-11-3-16
RACE 9: 11-17-8-13
RACE 10: 12-7-8-13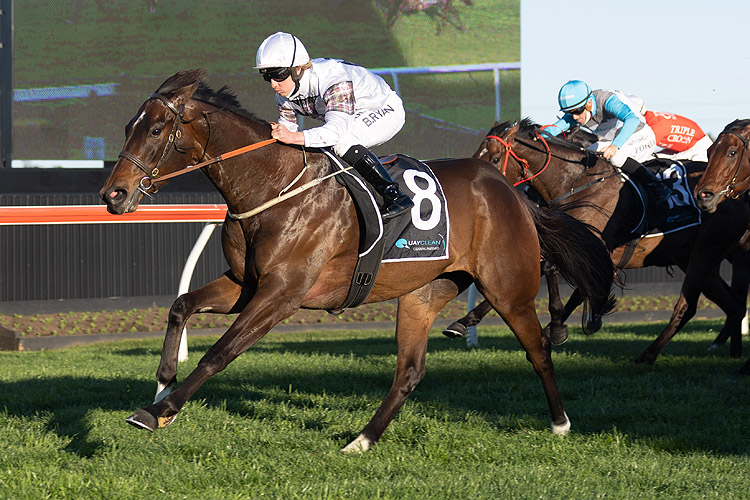 EAGLE FARM April 30
BEST PLAYS
RACE 4 (5) GAVE US UP: Set to atone for last start.
RACE 6 (14) ARENTEE: Can progress from impressive maiden win.
FOR VALUE
RACE 2: (10) GO DARCY: Astute stable has him well placed.
RACE 8 (2) COUNT DE RUPEE: Back in form. Maps to get a perfect run.
RACE 9 (9) BULLFINCH: Hard to beat if he holds his form.
RACE 1: 4-10-2-1
RACE 2: 10-7-5-2
RACE 3: 4-5-7-2
RACE 4: 5-4-10-2
RACE 5: 6-2-1-8
RACE 6: 14-3-9-7
RACE 7: 3-1-2-15
RACE 8: 2-11-3-7
RACE 9: 9-5-15-11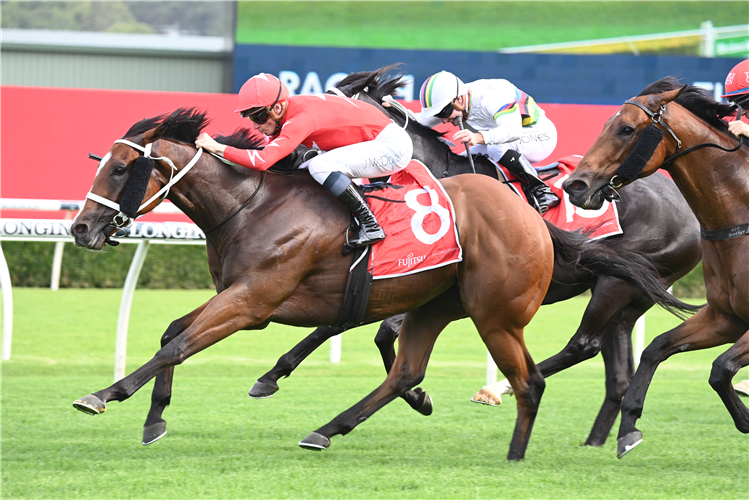 TRIAL WATCH REPORT – April 29-May 1
NOTED TRIAL RUNNERS
HAWKESBURY SATURDAY: Authentic Jewel (R5); Lashes (R5); Queen Bellissimo (R5); Malkovich (R6); Eleven Eleven (R6); Tycoonist (R6); Fashchanel (R8); Brookspire (R8); Air To Air (R8); Night Of Power (R10); Sibaaq (R10); Vreneli (R10) .
EAGLE FARM: Kir Royale (R3); Soaring Ambition (R5); Plymstock (R5); Jamaea (R8)
NEWCASTLE SATURDAY: Novia (R3); Showtime Lady (R7)
BEAUDESERT SATURDAY: Thorpe (R3)
RECENT TRIAL WATCH WINNERS: African Daisy; Excelladus; Bethencourt; Essonne; Podium; Democracy Manifest; Kementari; Najmaty; Owen County; I'm Secret; Best Side; Moroccan Lad; More Sundays; Coco Rox; Paris Dior; Quiet Riot; Largo Winch; Czar; Heresy; Zeminnika; Zain's Girl; Strombus; Jamesonheart; Norman; Vilana.
TRIAL POINTERS
WARWICK FARM April 22. Youngsters to make an impression included SOARING AMBITION. Performed boldly finishing second in her 813m heat in good time (48.35; 34.00).
RANDWICK April 19: No surprise to see short course flier MALKOVICH run away with his 1050m heat by more than eight lengths in the fastest of the 10 heats over the distance (62.97; 34.35). It was strong confirmation that he is in good form after his failure on a very heavy track in the G1 Galaxy as he is one of the quickest horses in Sydney over a short course.
RANDWICK April 4: No knock on the 1045m heat win by the good mare QUEEN BELLISSIMO (64.76; 35.26).
WARWICK FARM April 1: SHOWTIME LADY won a hollow open trial in the quickest of the two heats over 1175m (71.03; 36.52).
BLACKBOOK REPORT
Eligible Blackbook Runners – April 29-May 1
HAWKESBURY SATURDAY: Party For One (R7); Nudge (R8); Berdibek (R9); Latino Blend (R10); Hasstobegood (R10)
EAGLE FARM SATURDAY: Green Belt (R7); Baller (R8); Startantes (R8); Go Wandji (R9); Aidensfield (R9)
SANDOWN SATURDAY: Port Albert (R1); Apres La Mer (R4); Vitruvius (R9)
MORPHETTVILLE SATURDAY: The Map (R6/R7); Bundle Of Fun (R7); Douceur (R7); So You See (R7)
RECENT BLACKBOOK WINNERS: Bandersnatch; Je Suis Belle; Milford; Juan Diva; Mamounia; Enterprise Prince; El Patroness; Mr Brightside; Bullfinch; Daisies; Athelric; Maserartie Bay; Express Pass; Blackcomb; Mac 'N' Cheese; Duais; Star Of Michelin; Kinloch; She's Extreme; Zeyrek; Finance Tycoon; Comica; War Eternal; Rose Quartz.
Blackbookers – Selected April 23
(Follow for next 3 starts)
ALEAS: Forced to do too much work.
EXTREMELY LUCKY: Anything but first-up. Follow.
DJUKON: Ready for something longer.
IRON GRACE: Promising debut.
PAL D'ORO: Trapped in traffic. Forgive run.
SAVAGAL: Good winter prospect.
THE CLAIMANT: Good future with more experience.