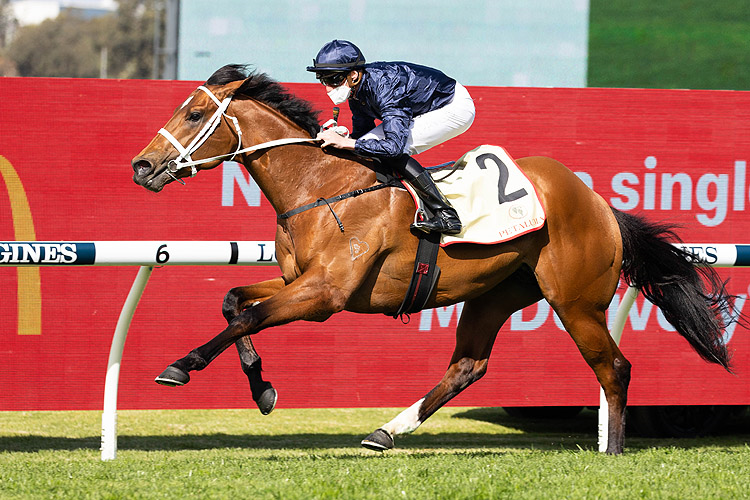 ANDWICK May 2
A Grass; Heavy 8
16 Heats – 1 x 1200m (Open); 7 x 1045m (3 Open; 2 2YO; 2 Maiden); 8 x 736m (1 Open; 6 2YO; 1 Maiden)
Polytrack – 1 780m (Open)
Exciting young sprinter MAZU is in the right form for his coming Brisbane campaign after a strong trial win at this big session.
CROSS TALK (Gai Waterhouse/Adrian Bott): This former Kiwi 4YO showed plenty in his first two local starts in the late spring and is ready to progress further after toying with his rivals to win the fastest 1045m heat (64.93; 35.44) by more than five lengths. Looked good extending his lead from the home turn under no pressure.
MAZU (Peter & Paul Snowden): His climb to the top rung is set to continue in Brisbane after his impressive 1045m heat win (65.10; 35.92) over his stablemate SIGNORE FOX. Tracked the leaders and did all that was required to ease past them under a cold ride from Sam Clipperton, working easily over the last 200m. SIGNORE FOX worked to the line keenly and is sure to be competitive in the winter sprints as his past history shows it is his time of the year to produce his best.
DIAMOND FLARE (Mark Newnham): He's had an interesting 12 months since his only start last season, having had a name change (formerly Dickson Horse), six trials and three suspensions for bad barrier behaviour. With a stallion chain added he was on his best behaviour to record a most impressive win in his 1045m maiden heat in fast time (64.94; 36.30), cruising in the lead and having plenty in reserve as he strolled home by almost six lengths. Hard to beat if he takes this form to the races.
NOTED TRIALS
XX Cross Talk; Diamond Flare; Mazu
X Blesk; Kibou; Koshu; Lady Harlem; Musical Affair; SIgnore Fox; Veronica Jane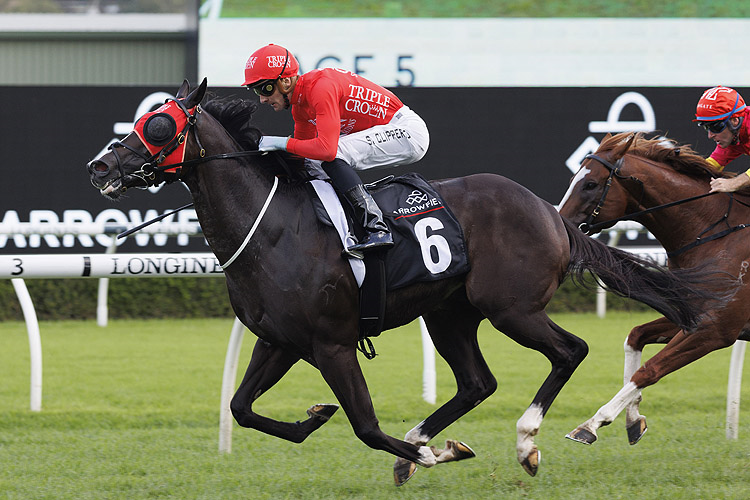 ROSEHILL April 29
Inside Grass; Heavy 8
15 Heats – 4 x 1030m (3 Open; 1 2YO); 11 x 900m (2 Open; 5 2YO; 2 3YO; 2 Maiden)
All eyes were on crack sprinter Home Office in a prep trial for his assault on Royal Ascot in June.
With the big dance still six weeks away he wasn't out to run records and was given the easiest of trials in his open heat over 900m, finishing third under a big hold from James McDonald after leading them up.
He took up the lead from a wide gate and was hard held when others came at him in the last 100m. The race fit winner O'PRESIDENT posted the fastest time in the 11 heats over 900m (54.87; 35.10) but there is no doubt HOME OFFICE could have won the trial.
Expect to see him trial again and he may also appear in an exhibition gallop on a race day before he departs for the UK.
AND WE DANCED (Chris Waller): This former Kiwi filly proved costly in her first three local starts but expect she will repay the faithful in her coming prep. Really took the eye with her closing third in the 1030m heat won by HARD TO EXCEL (64.24; 36.10), working strongly to the line from the rear with James McDonald keeping her under an iron grip. Suspect they have their eyes on races at the Brisbane carnival.
SPITZER (Hawkes Racing): Top stable has been patient with this 2YO gelding by Star Turn but the wait should be fruitful as he made quite an impression winning his first trial. He was five lengths off the leaders in his 900m heat and was quietly ridden by Willie Pike until the last 100m when he he was given the slightest squeeze that brought an immediate response. He sharp turn of foot saw him make up three lengths on the leaders in the last 50m and win with plenty in hand. Has a future.
CONSPIRACIST (Hawkes Racing): This unraced 3YO by Capitalist is another budding star for Team Hawkes. Kept on ice since winning his first trial in December, he was a class above his rivals dictating from the front in his 900m heat (55.62; 35.24) with Willie Pike having plenty of horse under him over the last 200m as he ran out a soft winner by 1.15 lengths, a margin that flattered his rivals. He'll be short odds when produced in a maiden.
Other youngsters making an impression included the 1030m heat winner SECRET REVOLUTION (64.26; 35.79) and the 900m heat winners WINGARDIUM (55.73; 35.61), an unraced Vancouver filly, and CAPPELLETTI (56.42; 35.30), a Capitalist colt who has joined the Ryan/Alexiou stable from Gary Moore. This was his best effort in three trials and he can gallop but has issues as he picked up a suspension after giving them plenty of problems at the barriers.
The classy pair ZAMBEZI RIVER and METALLICITY went to the line together in their 2YO heat over 900m. They have obvious talent but you would expect them to trial strongly as the time was slow (57.08; 35.70).
Talented sprinter GENERATION has brought his Melbourne form to Sydney, running out a smart winner of the fastest 1030m heat (63.32; 34.85) with good trials behind him from THE FACE and ON THE LEAD in a strong form heat. Top class mare HUNGRY HEART won another 1030m heat (63.99; 35.54) in a confidence booster on a heavy surface ahead of her Queensland campaign. She's going well enough but still needs to get on top of the ground to show her best.
NOTED TRIALS
XX And We Danced; Conspiracist; Home Affairs; Spitzer
X April Rain; Cappalletti; Extraweird; Generation; Glittery; Hungry Heart; Kalino; Mallory; Metallicity; On The Lead; Secret Revolution; Titanic Award; The Face; Wingardium; Zambezi River; Zou Tiger.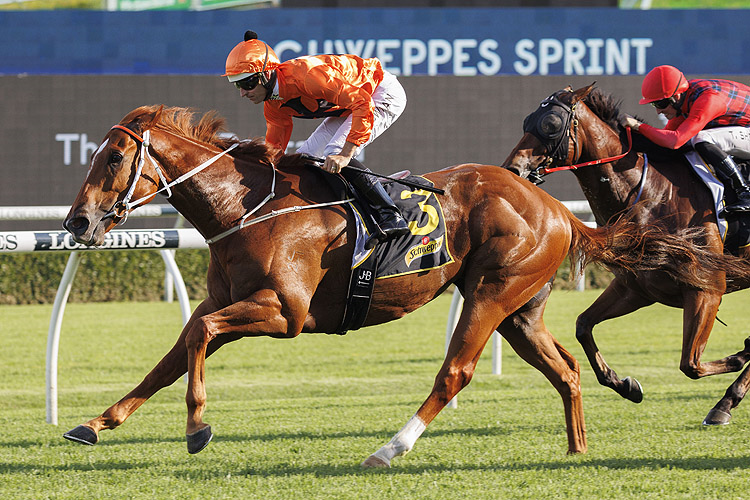 NEWCASTLE April 26
Course Proper; Soft 6
18 Heats – 2 x 1200m (Open); 6 x 940m (1 Group/Listed; 2 Open; 3 Maiden); 10 x 820m (2 Open; 5 2YO; 3 Maiden)
A show of strength from the Kris Lees stable, with the leading trainer winning 10 of the 18 heats from 37 runners.
The cones were out past the middle of the course proper and the better ground was closer to the outside fence.
With the Lees stable always spreading their runners far and wide there will be numerous horses to watch out for from this session at country and provincial meetings. However he also had some good city class performers trial strongly including impressive wins by STRANGE CHARM, THE BOPPER and RUSTIC STEEL.
There are some nice prospects among the 2YOs including the Lees pair LUCKY VARIETY and BETTER JUDGEMENT and the Paul Perry-trained SIR TOM.
NOTED TRIALS
XX Lucky Variety; Strange Charm; The Bopper
X Baltic Coast; Better Judgement; Edge Of Reward; Luna Volanti; Rebellion Style; Rustic Steel; Sir Tom; Wealthofknowledge.