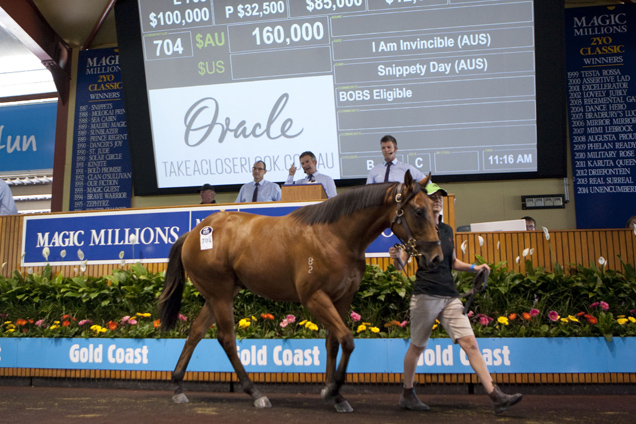 Earlier this week Magic Millions released the catalogue for their Gold Coast Yearling Sale which will start on 8 January 2020. A total of 1,065 lots have been catalogued for the first five days of the sale, with 888 lots catalogued for Book 1.
"Again for 2020 breeders have supported the sale with unparalleled enthusiasm and support," Magic Millions Managing Director Barry Bowditch said. "The depth and quality of this catalogue will present buyers with a lineup of Australasia's best yearlings like no other sale." The catalogue includes yearlings by 97 individual stallions of which 29 of those are first season sires. Printed catalogues will be available for distribution from 25th November.
The online sale can be viewed here.