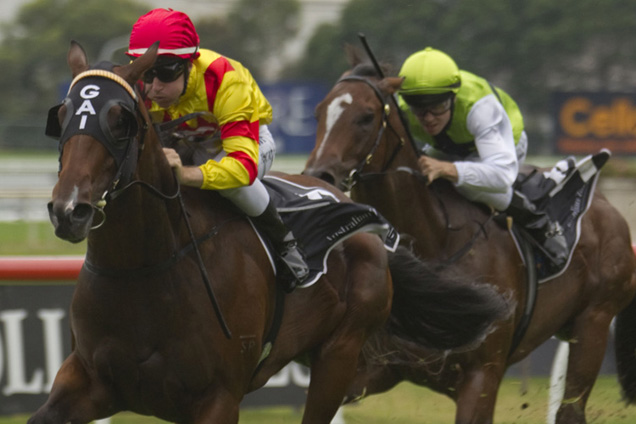 Fighting Sun (Northern Meteor) has died after an attack of colic, Sun Stud announced on Monday.
The stallion's oldest crop are four-year-olds and he is represented by 65 winners overall, headed by Chess Star, who landed the Valley Pearl (Listed, 1200m) in 2018.
"From the first day he arrived on the farm as a two-year-old – after being robbed of his chance at winning a Golden Slipper – it was hard not to have a soft spot for the horse … he was just so good to handle," Sun Stud's operations manager David Grant said.
"He was the 'go to' stallion for the new and less experienced stallion staff, to help build their confidence. Fighting Sun had such a kind nature and was always easy to serve mares with.
"It's been 17 years since we lost a stallion on the property, so we are all in shock and are extremely saddened by his passing.
"One thing is for sure, the stallion barn will not be the same without him!"
Sun Stud's stallion sanager, Amir Khan, echoed Grant's sentiments: "Talk about a gentle giant and he was the most loved stallion in the barn, a real gentleman and I can tell you he will be sorely missed."
Fighting Sun covered 41 mares in 2019 at a fee of $13,750 (inc GST).