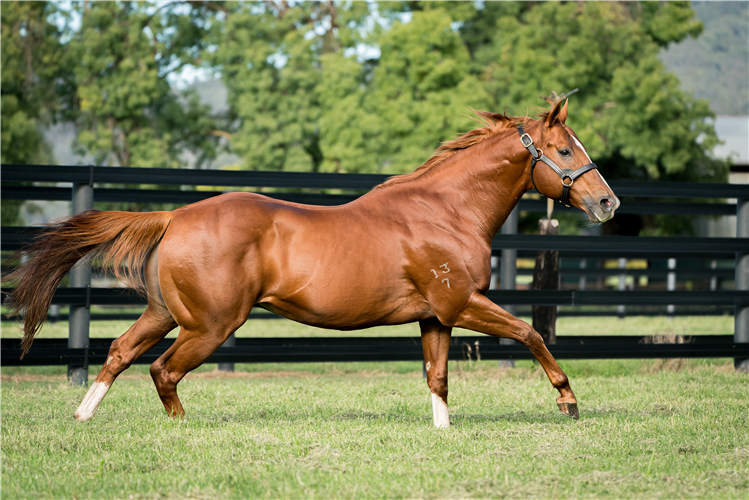 Leading New South Wales-based farm Widden Stud are set to take over Sun Stud at Riddells Creek in Victoria it was announced on Monday.
Widden Stud stallions Star Witness (Starcraft) and Nicconi (Bianconi) will relocate to the Victorian property, while Sun Stud's existing stallion band - Magnus (Flying Spur), Bel Esprit (Royal Academy), Fiorente (Monsun), National Defense (Invincible Spirit), Palentino (Teofilo), Ready For Victory (More Than Ready), Squamosa (Not A Single Doubt) and Thronum (Snitzel) will all continue to stand at the property.
"The Widden brand is synonymous with longevity and success at the highest level in thoroughbred racing and breeding and we saw an opportunity to expand into a growing Victorian market," said Widden Stud's Antony Thompson.
"Despite the challenges we have faced as a country in the past 12 months due to the pandemic and the ensuing economic uncertainty, our breeding and racing industries have proven remarkably resilient and our yearling sales this year have demonstrated the strength of the Australian market.
"Given these factors we believe there has never been a more favourable time to invest in a strategy that will see Widden Stud emerge as a premier source of thoroughbreds in Victoria as well as New South Wales, with establishments in both states offering commercial services including a stallion station, mare agistment, pre- and post-natal care, foaling and weaning, as well as yearling handling and sales preparation."
Thompson believes the decision to move Group 1-producing sires Nicconi and Star Witness to the state will provide a significant boost for the Victorian breeding industry.
"The first two Group 1 races run in Victoria this year were won by sires that will stand on our Victorian roster this spring – Nature Strip (Nicconi) and Streets of Avalon (Magnus) who won the Lightning Stakes and CF Orr Stakes respectively," Thompson said.
"Star Witness and Nicconi both won their major Group 1 races in Victoria and their progeny continue to excel on Melbourne tracks, and they made obvious appeal as candidates to send south - we predict they will fill a productive niche in the market."
Meanwhile, Danielle Cheng, principal of Sun Stud commented: "We could not have wished for a better outcome, it is a privilege to have Widden as the custodians of our farm and stallions."