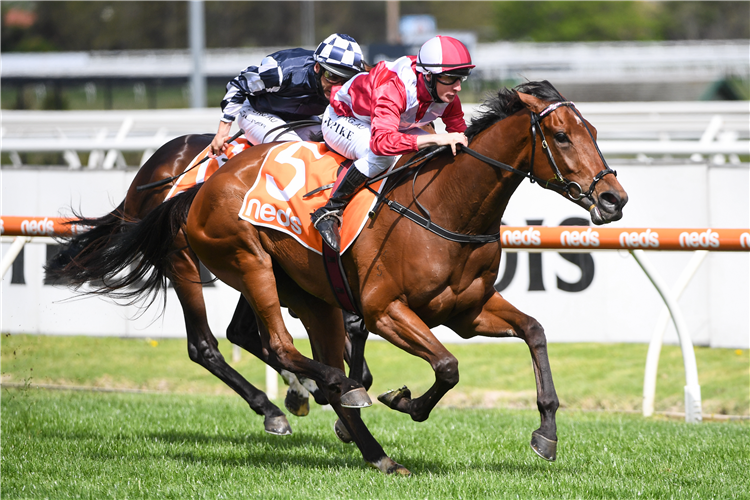 Owner Bob Peters has all but confirmed the career of star mare Arcadia Queen (Pierro) is over, after she suffered a tendon injury in preparation for her Group 1 assault on the upcoming Championships in Sydney.
Peters said he'd made the decision the five-year-old would never race again.
"I've made the decision on her career, I don't think she'll be ever racing again," Peters told TAB Radio.
"As far as what we do going forward, whether I keep her and breed with her myself or whether I sell her I'm not sure what I'll do.
"If she was a year or two younger, I would probably think about rehabilitating her."
The mare has won eight of her 16 starts, headlined by wins in the 2018 Kingston Town Classic (Gr 1, 1800m), Caulfield Stakes (Gr 1, 2000m) and LKS Mackinnon Stakes (Gr 1, 2000m) in 2020. The daughter of Pierro (Lonhro) has earned $3,991,035 in career prize-money.