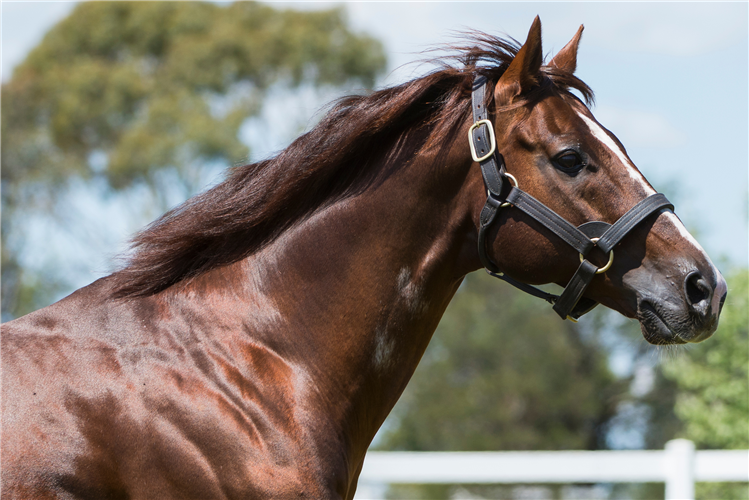 Yulong Stud has announced the 2021 service fees for its six stallions, with four new stallions added to the roster, including Written Tycoon (Iglesia) who will stand for a career high fee of $165,000 (inc GST).
Currently the leading active sire on the Australian sires table, Written Tycoon has now sired 42 stakes winners headed by 11 Group 1 winners and saw his son Ole Kirk win last October's Caulfield Guineas (Gr 1, 1600m) while his daughter Odeum won the Thousand Guineas (Gr 1, 1600m) the same day.
The sire has also enjoyed a good year in the sale ring, his yearlings averaging over $300,000 and a high of $1.2 million for the colt out of Taqaseem (Medaglia d'Oro) who was bought by Spendthrift Australia on the Gold Coast in January, while he was also responsible for the Inglis Premier Yearling Sale topper with James Harron Bloodstock going to $1.1 million for the colt out of Gybe (Fastnet Rock).
"With his racetrack performances and what he has been able to achieve in the sales ring, Written Tycoon has justified his positioning among the leading stallions in Australia," Yulong's chief operating officer Sam Fairgray said.
Written Tycoon stood his first season at stud in 2007 for a fee of $8,250 (inc GST) and stood for $110,000 (inc GST) in 2018 and 2019 before covering a book of 199 mares at Arrowfield Stud last year for $77,000 (inc GST).
"It's fantastic to have a horse of his quality here at the farm and there is certainly a lot of excitement here. We are really looking forward to the breeding season with him," he said.
Blue Diamond Stakes (Gr 1, 1200m) winner Tagaloa (Lord Kanaloa) meanwhile will stand at $33,000 (inc GST) and looks set to cover a strong book of mares. He becomes the first son of Lord Kanaloa (King Kamehameha) to stand in Australia.
"With such a high calibre of race performance, pedigree and great looks, he's a fantastic addition to the roster. He is going to give breeders the opportunity to get a good return in the sale ring," Fairgray said.
"Yulong has an exceptional broodmare band and Tagaloa will be well supported to ensure he has every opportunity to get started on the right note."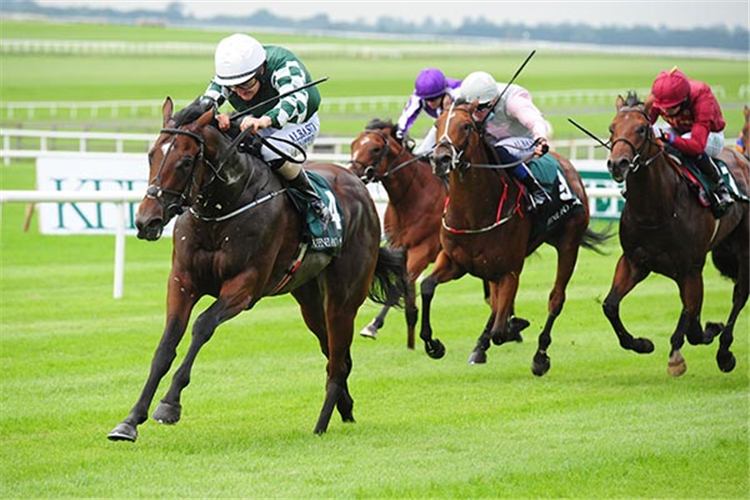 Group 1 winner Lucky Vega (Lope De Vega) will stand his first season at Yulong for a fee of $22,000 (inc GST). A winner of the Phoenix Stakes (Gr 1, 6f) at the Curragh last August, he also finished third in the 2,000 Guineas (Gr 1, 1m) at Newmarket on Saturday. The Jessica Harrington-trained colt is now likely to head towards the Irish 2,000 Guineas (Gr 1, 1m) at the Curragh later this month.
"He's a super-looking horse, with a lot of strength and quality about him and a beautiful head. We are really excited to have a horse of his calibre join the roster this year," he said.
"Lope De Vega has been a fantastic sire and to be able to have a Group 1 winning two-year-old son coming to Australia to stud is fantastic. He'll be popular with that sireline, as we have seen it excel down here."
Last October's Cantala Stakes (Gr 1, 1600m) winner, who also won at Grade 1 level in South Africa, Yulong Prince (Gimmethegreenlight) is Yulong's fourth new addition to the roster and he will stand his first season at $9,900 (inc GST).
"He's a very good looking horse and we have priced him so every breeder has the opportunity to access him," Fairgray said.
"On type alone he is an attractive proposition. However, he's also a dual international Group 1 winner with a unique pedigree that is full of quality, and he has proven to be an elite racehorse."
Yulong's foundation stallion Grunt (O'Reilly) will stand his third season at an unchanged fee of $13,750 (inc GST), while Alabama Express (Redoute's Choice) stands his second season at $24,750 (inc GST) after covering an good debut book of mares in 2020.
"Of the six stallions we are standing, we have five Group 1 winners on the track and the other one is Written Tycoon, who has left multiple Group 1 winners himself," Fairgray said.
"We have a diverse roster, with stallions at multiple price points and at different stages in their career. We look forward to welcoming breeders to Yulong to check them out in person."