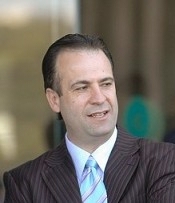 A Racing Australia board meeting, which was due to discuss the current use of the whip, was postponed last week.
Both Racing Australia and Racing Victoria declined to comment on the meeting or the reasons behind the meeting - which was due to take place on Thursday - not going ahead, while CEO Myles Foreman told Racing.com the meeting had been deferred and would be rescheduled.
It has been no secret that Racing Victoria and Racing NSW have conflicting views on how the whip issue should be addressed.
The Racing Australia board was due to discuss findings of its committee report that canvassed a wide range of views on the use of the whip.
The review took into account the views of participants from each state.
Several states and participant bodies remained opposed to reducing the use of the whip and changes were unlikely.
Racing Australia had been working behind the scenes to ensure the dispute surrounding the whip would not mount, believing its detailed and comprehensive review and subsequent board debate would suffice.
Racing Victoria had argued that any changes to the use of the whip is simply meeting community expectations, while Racing NSW's Peter V'Landys has argued for better community education on its use as well as renaming the whip to a riding crop.