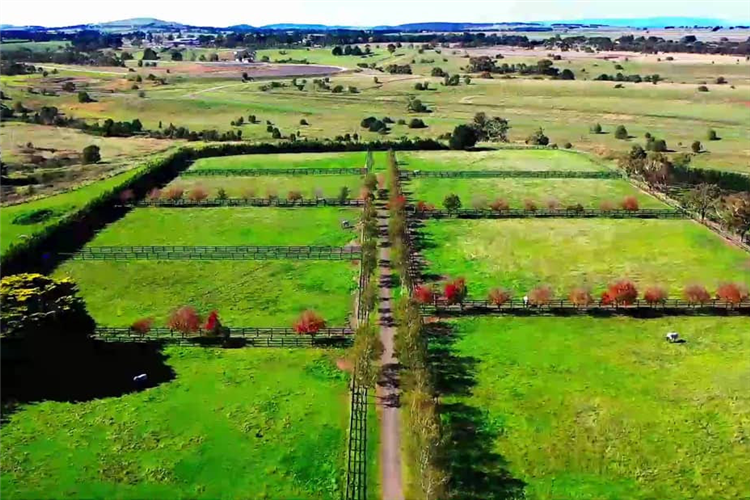 Widden Stud has announced the appointment of Jason Robinson as Stud Manager of their Riddells Creek farm.
Jason joins the team with extensive knowledge and experience in all aspects of the thoroughbred industry, having for the past six years held the position of Operations Manager at Swettenham Stud.
"The farm in Romsey is a wonderful property, especially with the impressive improvements made by Widden to the pastures, infrastructure and facilities. I have a feeling this is just the beginning and look forward to making a meaningful contribution to the work that has already been done, refining the operations and providing the highest quality service to local and interstate clients alike," said Jason Robinson.
"Jason's wealth of knowledge, decades of experience and hands on approach, as well as his business acumen and reputation amongst our fellow Victorian breeders, make him the perfect candidate for the role of Stud Manager and under his guidance, we believe Widden Victoria will progress from its solid foundation to the next level as a pre-eminent thoroughbred establishment in Victoria," said Antony Thompson.
Robinson spent five years at Coolmore where, under the tutelage of Peter O'Brien and Dr John Freestone, Jason was provided the opportunity to gain knowledge on their farms in Australia, Ireland and America.
Having been educated in horses from the age of six when he started competing, Jason was riding work on the Mornington Peninsula by the time he was a teenager and since then has accumulated an impressive work history during his many years in the industry. This includes three seasons as assistant stud manager at Makybe (Smytzer's Lodge at the time), where he was involved in the establishment of the property, a year with Christolph Bruchert at Eldon Park Stud, a stint at Attunga Farm under the tutelage of Brian Nutt, as well as Arrowfield, working closely with then stud manager, Wayne Bedggood.
With the belief that thoroughbreds are a lifestyle vocation and to truly succeed one should be well versed in all aspects of their development, Jason made the move from breeding to racing. He spent three and a half years as bloodstock manager to Tony McEvoy, whose Angaston stable operations he eventually supervised, before returning to his passion – breeding – at Swettenham Stud.