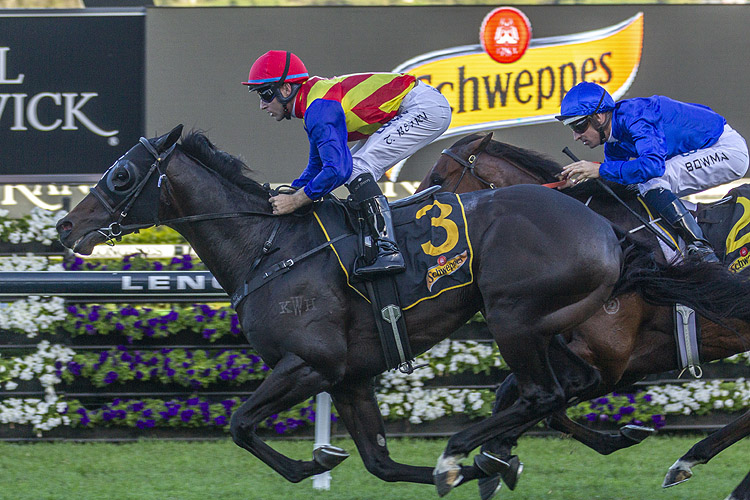 After announcing new acquisitions Jonker and Glenfiddich in the past week, Aquis Farm on Wednesday revealed the fees for the remainder of its 2022 stallion roster.
Pierata will again be the banner stallion of the Canungra operation with the All Aged Stakes winner to stand for a fee of $44,000.
That is unchanged from his first two seasons when the son of Pierro covered 169 mares followed by 143.
Brave Smash (Tosen Phantom) has returned to his 2019 fee of $22,000, having stood for $19,250 and $16,500 in the Covid-affected seasons, while Invader (Snitzel) will also stand for $22,000 – the same he stood for last year.
Lean Mean Machine (Zoustar), who stood for $13,200 the past two years is another to return to his pre-Covid fee of $17,600, while Divine Prophet (Choisir) joins Jonker as $16,500 stallions.
Dubious (Not A Single Doubt) and The Mission (Choisir) are the two other Aquis stallions who will stand for five-figure fees with Dubious to command a $13,200 fee and The Mission $11,000.
Glenfiddich (Fastnet Rock) will stand for an introductory fee of $8800, the same as Kobayashi (I Am Invincible) and Spieth (Thorn Park).
Bellevue Hill (Pierro), Jukebox (Snitzel), Performer (Exceed And Excel) and Santos (I Am Invincible) will all stand for $6600 with Duporth (Red Ransom) and Husson (Hussonet) rounding out the Aquis roster at $4400 each.
"I'm extremely proud and excited with the line-up Aquis is presenting to broodmare owners in 2022," Aquis President, Justin Fung, said.
"Every year the quality and depth of our roster has strengthened substantially and with the introduction of Jonker and Glenfiddich joining Pierata and company, there's some exciting times ahead."